'Clash Royale' April Update 2018: New Clan Wars Mode, Cards, Arena and Other Teased Features Explained
UPDATED 04/24/18: The Clash Royale Clan Wars and Balance Changes update was due to release Tuesday, April 24, but due to a "critical bug" the update has been delayed for one more day. We will update this post once more information is learned.
UPDATED 04/19/18: The long-awaited Clash Royale April update is just around the corner and, despite claiming that no sneak peeks would be given, Supercell did manage to throw Clashers a bone Thursday morning. In a wordless tweet on the officialClash Royale Twitter account, the company posted a brand new image of what we can only presume is a spoiler for the upcoming Clan Wars feature.
The photo showcases a ship whose course is set for what looks like a small island. The idea of a separate island for the upcoming Clan Wars mode has been teased throughout the week by Supercell via a small ship emoji in its Twitter posts.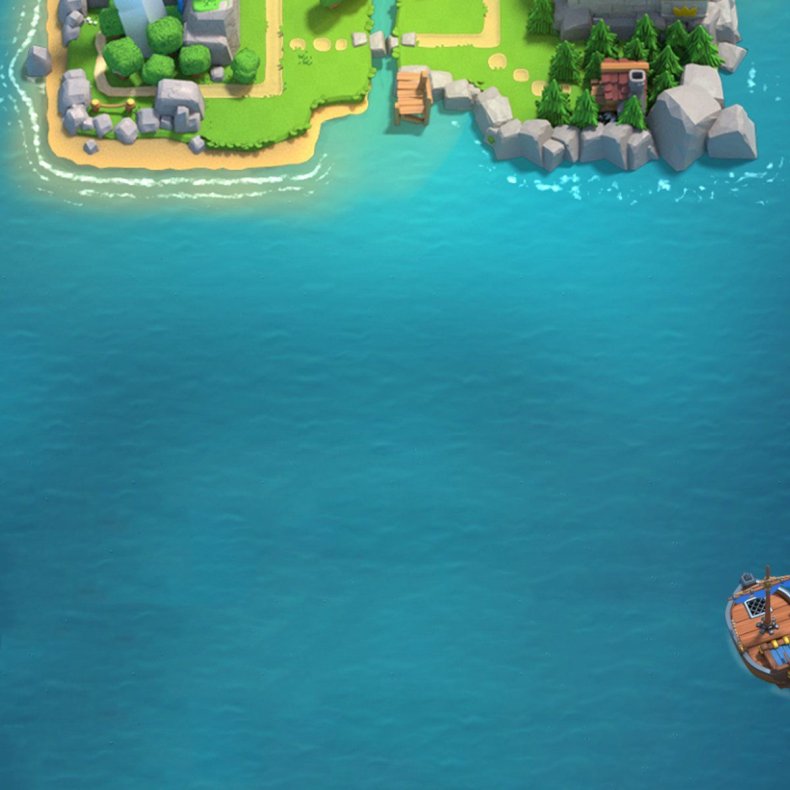 With the next Clash Royale update clearly nearing its release, we've rounded up everything you need to know about the update, including clearing up some rumors and misconceptions that have emerged in the last week as well. Check it out below. As more information is learned about the upcoming April 2018 update, we'll be sure to update this post. UPDATE 04/20/18: A full list of balance changes coming April 24 can be found here.
When Will Clash Royale April 2018 Update Release?
Supercell has not provided a solid date for the update, but since it is still on track to release this month and most updates fall on a Monday, we predict the next update will come Monday, April 23. Again, this is our own speculation based on all the knowledge available. Once Supercell confirms a solid release date, we'll update the post.
Are New Cards Coming in the Next Update?
Back in March, @ViiperGaming18 asked the official Clash Royale Twitter account if any new cards were coming in the April update. The Twitter account replied with "Maybe?" and a "hush" emoji. This isn't solid proof a new card is coming, but if one does, there are a few possibilities that can be ruled out.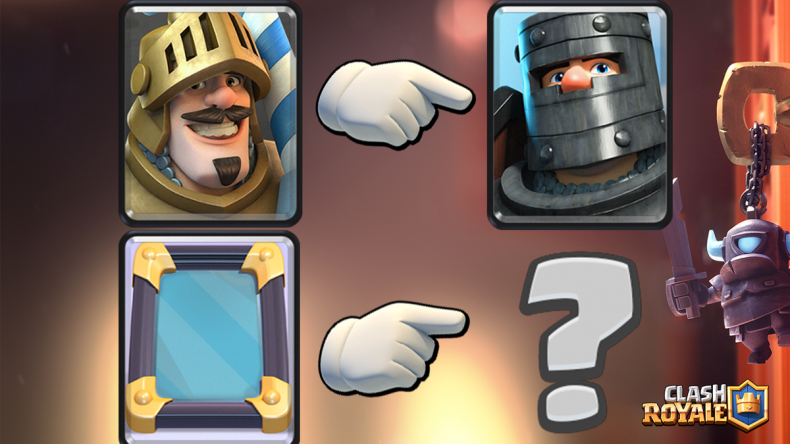 No New Hero Cards - Talk of Clan Wars and Hero cards has often coincided, with many assuming the two will work together somehow. Yet in a brief conversation on the official Clash Royale Discord server, Community Manager Tim Smith said Hero Cards wouldn't be part of a Clan Wars update. Since it's about 99.9 percent certain that this next update will include Clan Wars, don't expect to see any new Hero cards.
No Dark Mirror Card - On Monday, YouTuber @NickAtNyte had a little fun trolling clashers with a photo that seemed to indicate the Dark Mirror card could be coming in the next update. When a clasher replied, referencing a conversation about the card in a past Radio Royale, the official Clash Royale twitter account confirmed the card had been brought up in an earlier podcast but that "spoiler alert: it's still dead." We can only assume that despite @NickAtNyte's photo, we won't be seeing a Dark Mirror card coming in the next Clash Royale update.
What Will Clan Wars Be Like? Will It Make or Break the Game?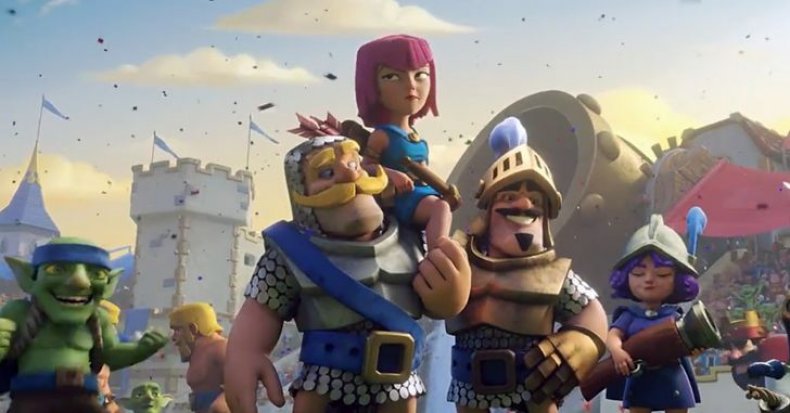 It's been a solid six months since the last major update to Clash Royale. Supercell has worked hard to build hype around the upcoming Clan Wars mode, and if Clash Royale doesn't get this update right, it could mean the beginning of the end for the game.
In a 30-minute video blog, Popular Clash Royale gamers Clash With Ash, SurfnBoy and Trainer Luis discussed their feelings about the new Clan Wars mode. While all shared concerns about a possible lack of real-time gameplay, Trainer Luis put forth an interesting theory about how Clan Wars might work. Referencing the ship that Supercell keeps teasing, he imagined a Clan Wars mode working something like this:
"Imagine if you got on the boat and you sail around clans and dominate their lands. Every single land you take you have to protect from other clans. The more land you have/acquire, the higher your rewards are."
The idea of acquiring and protecting lands seems to fall in line with Supercell's description of the new rewards system set to replace Clan Chests as a more "gradual" one. Only time will tell if Trainer Luis's imaginings are on par with what Supercell is actually doing. So far, the only official word from Supercell about the Clan Wars mode is that it will initially be "head-to-head," but direct Clan vs. Clan Wars will come in later updates. Additionally, the game's official Twitter account noted that Clan Wars has been carefully planned and won't just be a "race for crowns."
Will a New Arena Be Announced?
Supercell has offered no indication that we are getting a new arena this update. Some old datamine leaks have recently resurfaced on Reddit, indicating a new Arena, called Atlantis, could be coming, and the name of the new Clan Wars mode could be "King of the Hill," but there has been nothing official to indicate these will be part of the next update.
Other Clash Royale April 2018 Update Features Announced
Orange Juice released a video at the end of last month that did an awesome job of summing up other new changes that should be coming in the next Clash Royale update. They are as follows:
Removal of Clan Chests - As mentioned above, Supercell announced last week that Clan Chests will leave to make way for a new rewards feature assumed to be attached to the upcoming Clan Wars mode.
Balance Changes- Balance changes are guaranteed to be a part of the next update, and while Supercell hasn't given any hints about which cards will be getting buffed or nerfed, the overriding opinion for cards needing buffs or nerfs is as follows:

Nerfs: Goblin Hut, Spear Goblins, Dark Prince
Buffs: Mini Pekka, Magic Archer, Barbarian Barrel, Mega Knight
No Tournament Revamp - Additionally, the company confirmed it is not working on a Cancel button and Battle confirmation.
Golden Chest Fix - This is on the docket for the next update, along with a Cannon Cart bug fix.
Permanent Mute Button
Supercell ID
What do you think of the upcoming Clan Wars update? Will it make or break the game? Share your thoughts in the comments below.