'Clash Royale' CRL Esports Gets US Support From Cloud9, Team SoloMid & More
Clash Royale is still one of the world's most popular mobile games, and now the 2016 app is getting serious about esports. Supercell announced Tuesday that dozens of teams from around the world will competefor a chance to win $1 million this winter. Among them are eight North American organizations including Cloud9, Team SoloMid, Tribe Gaming, Immortals, NRG, Complexity, 100 Thieves and Counter Logic Gaming.
In mid-March, Clash Royale players at-large were invited to compete in the in-game Clash Royale League Challenge. 25 million players joined the fight, but only 7,000 completed the task of getting 20 wins with less than three losses. Now, teams like Cloud9 and other international groups will draw from that pool to find their nation's best players. In addition to U.S. representation, 28 other teams from Europe, Latin America, China and Asia will also join the fray.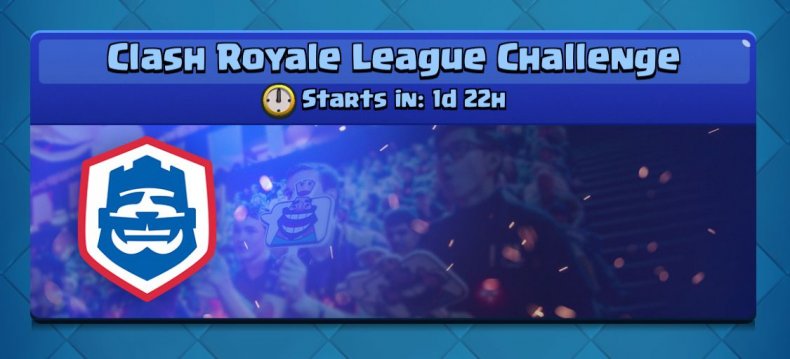 "It's tremendous how quickly Clash Royale revealed itself to be the next big esport and we are impressed with Supercell's thoughtful steps to build an exciting global league," said Jack Etienne, owner of Cloud9 in a press release. "It's also incredible that the Clash Royale League gives every single player the opportunity to go pro, giving us the opportunity to draft new and upcoming talent. We'll be watching to see who rises to the top over the next few months of competitive play and can't wait to put our team together and compete for a spot at the World Finals."
With that goal in mind, each team will research the 7,000 victors to find four to six of the very best players from their respective region. While China and Asia have already begun their qualifiers, the season for the U.S. and all other regions is set to commence this August. Once the global ladder has been decided, the remaining teams will compete for $1 million glory this winter.
"The level of enthusiasm we've seen from the most respected esports teams in the world is as humbling as it is exciting, and we're looking forward to supporting them in order to grow the Clash Royale esports ecosystem for our players," Tim Ebner, who oversees esports at Supercell, said in a statement. "Staying true to the Supercell vision of making games everyone can enjoy for years and years, the Clash Royale League will continue to offer as many players as possible an open path to competing at the highest level."
This year's festivities mark the second time the Clash Royale League has devised an esports tournament to find a Clash Royale Crown Champion. In 2017, Mexico's Sergio Ramos took home the gold with an iconic deck comprised of a Miner, Golem and several other unlikely cards.
Clash Royale is available now as a free download on Android and iOS.
Will you be rooting for the U.S. in the Clash Royale championship? Tell us in the comments section!