Claudia Jordan Apologizes for Tweeting That DMX Had Died
Claudia Jordan is being roasted on Twitter for posting a tweet that made it sound as if DMX had died.
The rapper is on life support in hospital, but the Fox Soul host wrote "Rest in Paradise DMX" before quickly deleting her post.
Fans were livid with the television personality for posting the message while DMX is in a "grave condition" and his family remain at his bedside.
The 50-year-old rapper, whose real name is Earl Simmons, has little to no brain activity or function, his former manager told The New York Times and BuzzFeed on Sunday.
Hundreds of people attended a prayer vigil outside White Plains Hospital on Monday organized by his family.
Jordan has since posted a tweet reading: "I'm sorry."
She also responded to a tweet suggesting she might have mistakenly thought the media had reported the death of DMX, tweeting: "I did. I deleted it. And apologized. I feel awful."
Jordan's name began trending on Twitter on Wednesday morning, as fans criticized her for tweeting about the rapper's possible death before his family.
One tweet read: "Misinformed or not - it isn't her place to announce something like this before the family does."
Another person added: "Claudia Jordan gone tweet RIP DMX and the man ain't even dead."
Another tweet read: "It has not been confirmed. Why post this BEFORE the family can confirm? This is just tacky!"
The rapper's family released a statement to ET Online about his condition on Friday.
"On Friday night, April 2nd, 2021, our brother, son, father, and colleague DMX, birth name of Earl Simmons, was admitted to White Plains (NY) Hospital, facing serious health issues.
"We ask that you please keep Earl/DMX and us in your thoughts, wishes, and prayers as well as respect our privacy as we face these challenges. Thank you."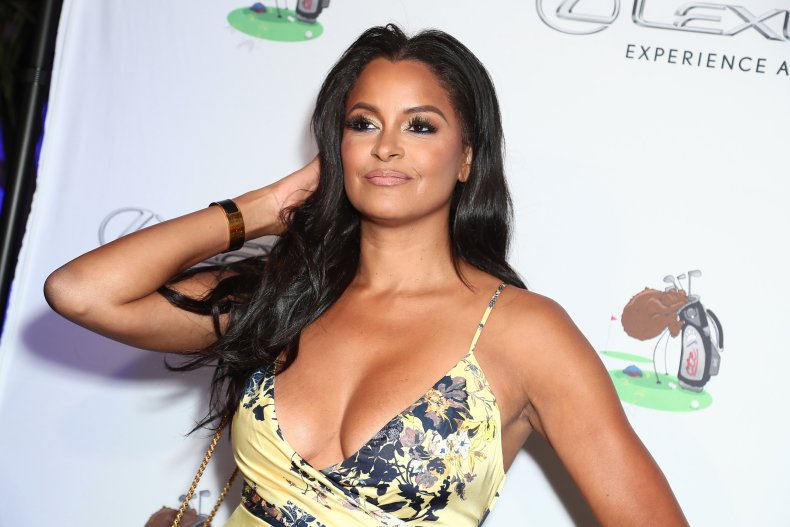 Angelo Ellerbee, a representative for the family, told ET that DMX was in a "medical state from which I don't think he will recover."
In a statement released on Sunday, the family reiterated: "We ask that you please keep Earl/DMX and us in your thoughts, wishes, and prayers as well as respect our privacy."
DMX's long-time attorney Murray Richman said during a radio appearance on Sunday that his client was in a "grave condition."
"I received the call this morning that he was in the hospital," Richman told ABC New York station WABC, confirming that he had spoken to his client's family. "He is in grave condition, whatever that means. That's exactly what I've been told."
Newsweek has contacted DMX's publicist and lawyer for an update on his condition.