Clay Aiken Slams 'Sickly Demented' Donald Trump, Says Ex-President Has 'Psychiatric' Issues
Clay Aiken has ripped into former President Donald Trump, calling him "sickly demented" with "mental and psychiatric disorders" in a new interview.
The American Idol alum, who recently announced plans to run for North Carolina's 6th congressional district, appeared alongside Trump in The Celebrity Apprentice in 2012, finishing second to Arsenio Hall in the show.
As the "Invisible" singer prepares to make a second bid for Congress, he has shared a scathing assessment of Trump's "despotic" term in the White House.
Speaking to Variety, he said of living through Trump's presidency: "It was heartbreaking, I think, probably more so for me than others simply because having known him prior to him running and being elected, I didn't know this despotic part of him—or at least I didn't see it.
"No one who was on [the show] when I was on it was ever close to him. But when he got elected, I think I knew enough about him to recognize really all he wanted was attention and for people to like him and know his name.
"So, I reserved a little bit of hope, honestly, that he would, after winning the election, want so badly for everyone to love him that he would retreat and start trying to make everyone on both sides love him. I wanted it to believe that can be possible.
"Obviously, he very clearly proved that he was not capable of that anymore."
The North Carolina native added: "I think a lot of the things he said, whether he believed [them] or not at the beginning, he convinced himself of them."
Aiken also discussed his views of Trump's personality and mental wellbeing, saying: "It's really hard when you're talking about someone who's clearly such a narcissist that without being a psychiatrist myself, I can't really even speak on that.
"He has mental and psychiatric disorders [that] I think are obvious to most people who watch him. It's hard to comment on it. I mean, you can say someone's bats*** crazy? I really think at times I feel sorry for how sickly demented he is. It hurt my heart for the whole country to have to live through that."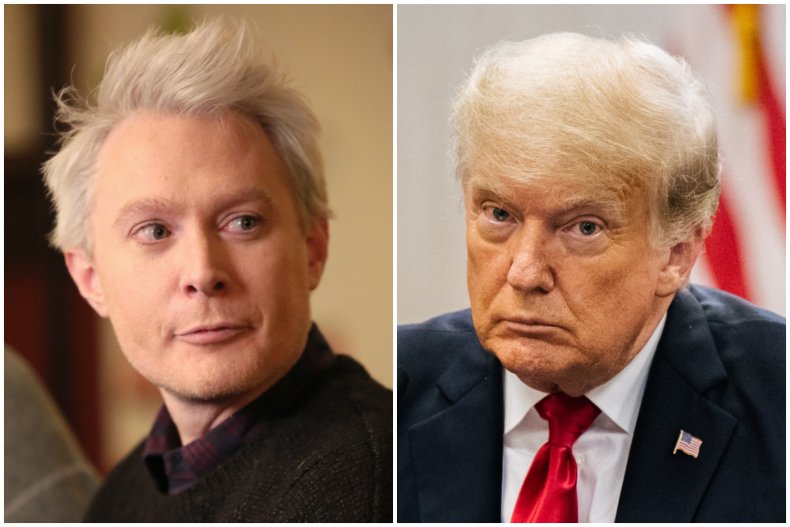 Almost one year after Trump left the White House following his election defeat, Aiken also offered a message for his diehard supporters.
"[For] the people who love him and are snowed by the fact that they believe this man cares about them—I can promise you, he doesn't. I can assure you of that," he said.
Newsweek has contacted representatives of Trump for comment.
Aiken, who unsuccessfully ran for Congress as a Democratic candidate in 2014, had defended Trump from accusations of racism during his first presidential bid in 2016.
However, Aiken, who described Trump as a "Democrat," added in an interview with Fox Business at the time: "I don't know what he'll be when he's … I'm not sure that he knows what he'll be when he's president, and that's far more frightening to me, even than someone I might disagree with completely."
"I like him as a person," he went on. "I always say he's kind of like the uncle that gets drunk at the wedding and embarrasses you. You still love him, but you wish he'd shut up."
In 2017, after Trump claimed there were "very fine people on both sides" in the violent white nationalist rallies in Charlottesville, Aiken changed his stance.
"Remember all those times I defended @realDonaldTrump and believed he was not actually racist? Well... I am a f****** dumba**. #imsorry," Aiken tweeted, per The Wrap.
He added: "I've always thought he would be a dumpster fire as a president, and I was right about that. I just didn't think he was racist."