Climate Activist Greta Thunberg Blasts Adults Who Mock and Threaten Children for Promoting Science
Climate activist Greta Thunberg has continued to grow in popularity following her speech regarding climate change at the United Nations General Assembly. Since she has given this speech, she has only gained a greater following. Today, Greta took to twitter to address her "haters."
Greta received her first taste of global recognition after she founded the school strike for climate campaign in Sweden in 2018. Following her viral interaction with President Donald Trump, Greta's name has been a major topic of discussion for news stations across the globe.
On Monday night during Fox News' The Story with Martha MacCallum conservative pundit Michael Knowles brought up Thunberg following her speech to the UN General Assembly.
"None of that matters because the climate hysteria movement is not about science. If it were about science it would be led by scientists rather than by politicians and a mentally ill Swedish child who is being exploited by her parents and by the international left," Knowles said.
"You're a grown man and you're attacking a child. Shame on you," said the segment's other guest, progressive pundit Christopher Hahn.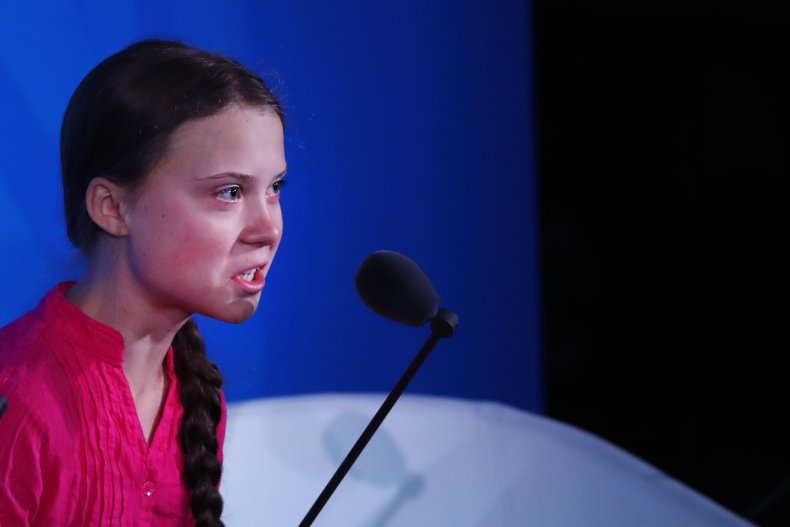 President Trump also ridiculed Greta on twitter after her speech at the United Nations.
"She seems like a very happy young girl looking forward to a bright and wonderful future. So nice to see!" tweeted Trump with a video of Greta being visibly angry.
Following these comments, Greta went to Twitter to express her views through a thread of tweets which can be found here.
"It seems they will cross every possible line to avert the focus, since they are so desperate not to talk about the climate and ecological crisis. Being different is not an illness, and the current, best available science is not opinions - it's facts" Greta tweeted.
This is not the first time Greta has took to twitter to address her "haters." Following a tweet by Trump, she changed her Twitter bio to "A very happy young girl looking forward to a bright and wonderful future."
Prior to these tweets, Greta has openly spoken about living with Asperger's through an Instagram post in August by referring to her diagnosis as her "superpower."
"Change is coming whether they like it or not. See you in the streets this Friday!" Greta said on Twitter, promoting her school strike for climate campaign.
These interactions have helped Greta gain a greater following and become the global face of a growing youth movement against climate inaction that will mobilize millions in a worldwide strike on Friday.