Leave Climate Change in Hands of God, Says Republican Lawmaker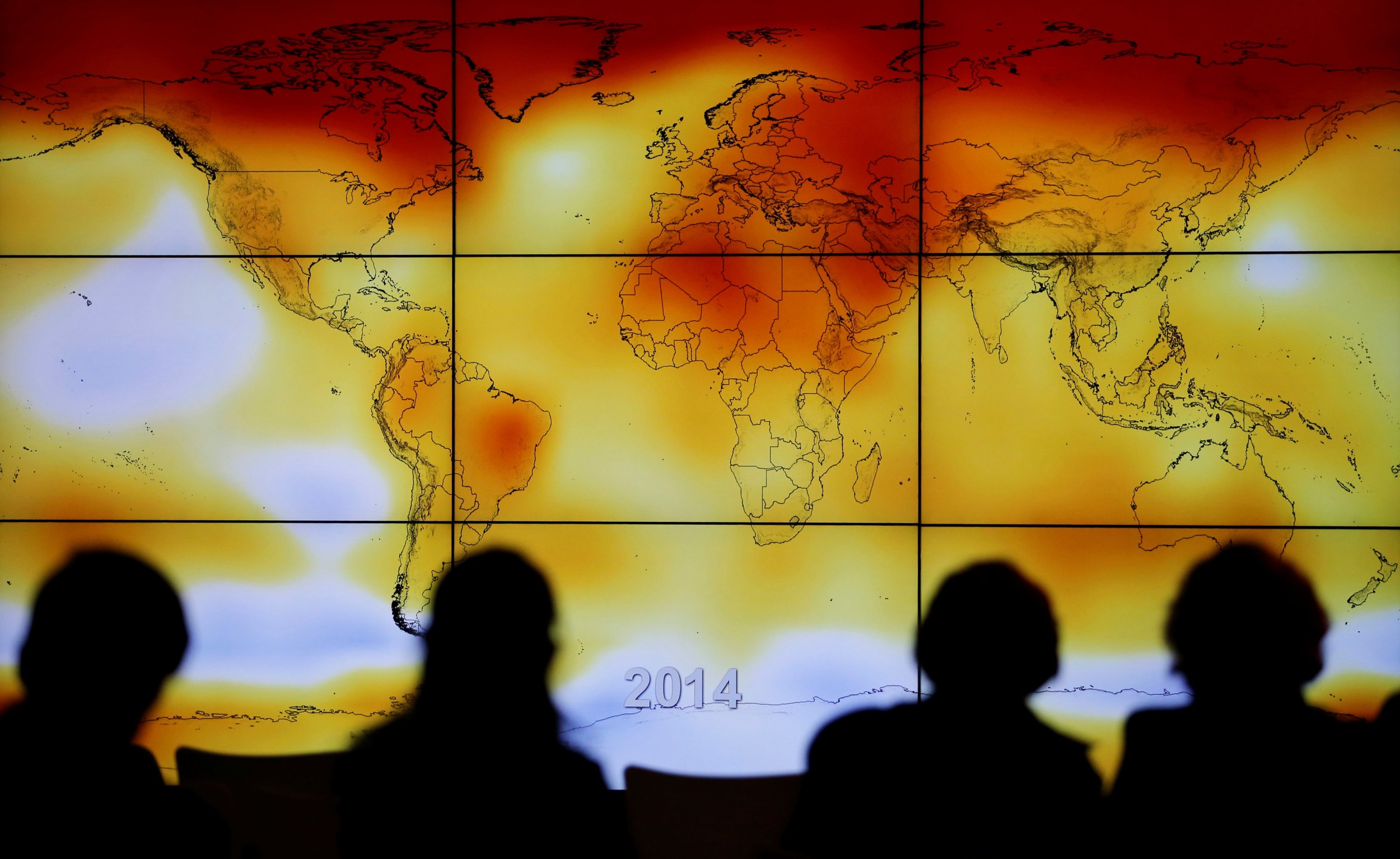 A Michigan politician told his constituents last week that if climate change is a real problem, God can fix it.
Speaking with constituents at a town hall meeting in Coldwater, Michigan, last Friday, Republican Representative Tim Walberg said that while he believes in climate change, it's ultimately up to God to fix the problem.
"Do I think that man has some impact? Yeah, of course. Can man change the entire universe? No," Walberg said.
"I'm confident that if there's a real problem, he will take care of it," he added. Walberg said it was just his opinion, and he didn't expect all of his constituents to agree with him. Walberg also told residents that they should take care of the environment to honor God. "We ought to be good stewards," said Walberg. "He gave us a treasure."
Walberg's remarks came days ahead of President Donald Trump's planned announcement on whether the U.S. will leave the Paris climate change agreement. According to multiple reports, Trump has already decided the U.S. will pull out of the deal, which said the U.S. would cut its carbon emissions by between 26 and 28 percent. He's expected to announce his final decision Thursday afternoon.
Related: President Trump has long denied climate change is real
Political reaction to Trump's reported decision has largely been split down party lines, although it is mixed. In Georgia, Democratic House candidate Jon Ossoff warned that "history will condemn" the U.S. if the country leaves the landmark climate change pact. Trump's daughter and adviser Ivanka Trump has also reportedly urged him to stay in the pact.
Some House Republicans who are members of the Climate Solutions Caucus want Trump to remain within the pact. Pennsylvania Representative Pat Meehan said the U.S. would fall behind on the world stage if Trump leaves the agreement, while Florida Representative Ileana Ros-Lehtinen tweeted that the "U.S. should be using every opportunity [and] its influence 2 mitigate threat of climate change at home and abroad."
However, as The Guardian reports, a group of nearly two dozen Republican senators urged Trump to leave the Paris deal. Those 22 senators, including Mitch McConnell, James Inhofe and Rand Paul, have received more than $10 million in donations from the oil, gas and coal industries in the 2012, 2014 and 2016 elections.