Clinton Holds Off Sanders in Nevada Caucuses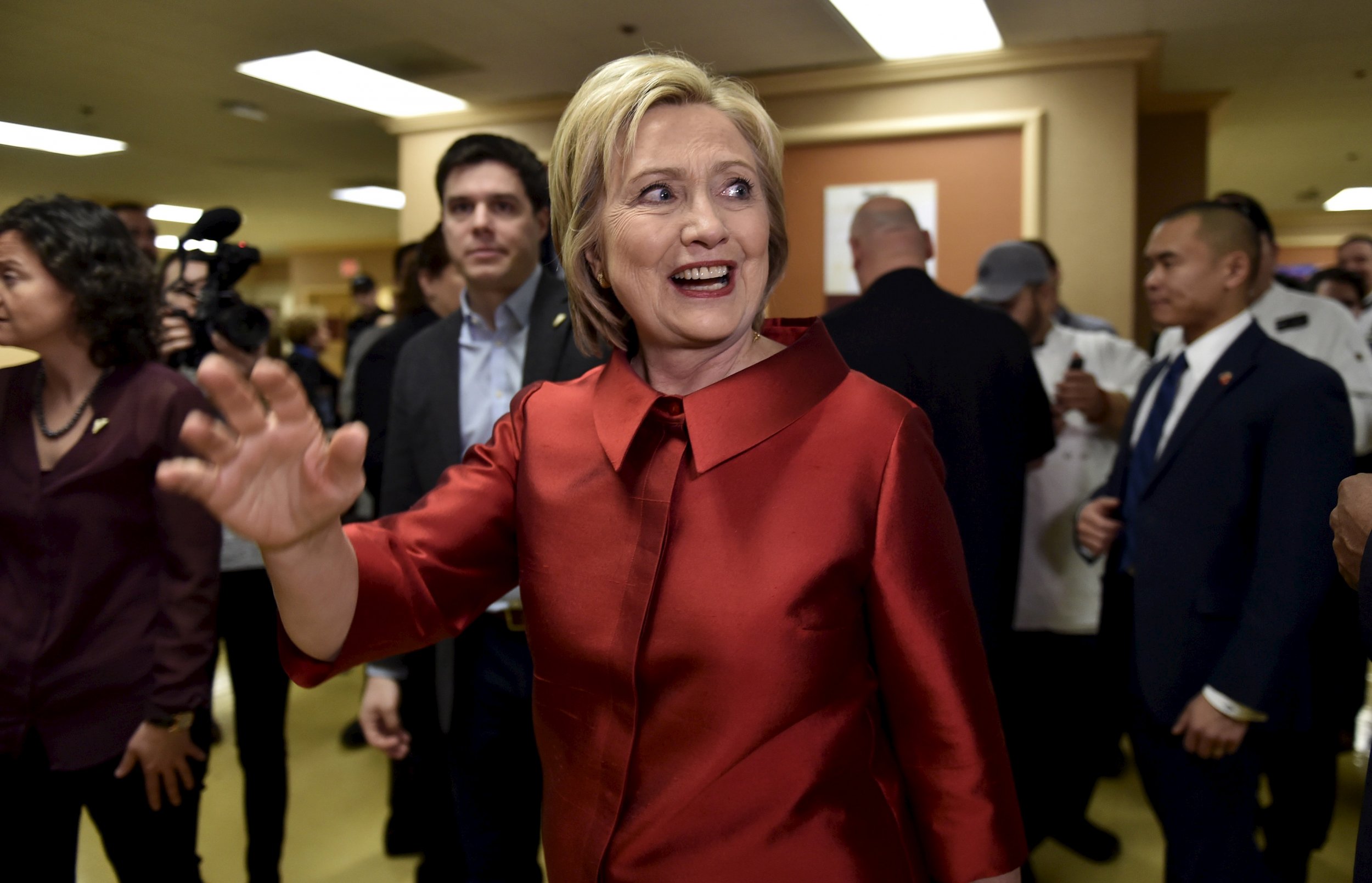 Democratic presidential candidate Hillary Clinton and her supporters can breath a sigh of relief, thanks to a win in the Nevada caucuses on Saturday. With 80 percent of precincts reporting, Clinton had a 52 percent to 48 percent lead over Bernie Sanders.
Clinton's win in the Democratic caucuses Saturday was a virtual necessity, given how much she had been favored to win the Silver State, and the significant advantages she had on the ground. But her victory certainly doesn't signal the end of the Sanders campaign -- the candidates will more or less split Nevada's 43 delegates, including the 23 awarded based on outcomes of caucuses in each congressional district. And it likely won't put to bed party insiders' angst over what has been seen as a lackluster campaign thus far.
"Some may have doubted us, but we never doubted each other," a beaming Clinton told her relieved supporters in Las Vegas Thursday evening, a nod to how close the race became in the final days before the caucuses. Repeating her new campaign mantra, Clinton promised to help "break down barriers" holding back the hotel and casino workers of Nevada, students with debt, small business owners, mothers and fathers.
And she made a direct appeal to young voters, a bulwark for Sanders' insurgent campaign, "I want to say this to all the young people out there, I know what you are up against," Clinton said. "It's not enough to make college more affordable. You need help with the debt you already have." But she added, "It can't be just about what we're going to give to you. It has to be about what we're going to build together."
Clinton benefited Saturday from a solid showing in Clark County, home to nearly three-quarters of the state's population, including its largest city, Las Vegas. Hispanics make up 30 percent of the county's residents, while African Americans make up 10 percent of the county. She managed to draw many of those voters even though Las Vegas's heavily Latino Culinary Union Local 226, the single most powerful labor force in the state, decided not to endorse in the Democratic primary this year.
Clinton had the support of most of the state's Democratic establishment, as well as almost all of its major unions, aside from the Culinary Union and National Nurses United. That organizing seems to have made the difference. Nevada's caucuses historically have low turnout and the transient nature of residents means that organizers have to re-educate voters each election cycle on how to vote in a party caucus.
Sanders was hoping that the fervency of his supporters, particularly millennials, would help him close the gap with Clinton in the state. It almost happened. Though the Sanders campaign began operations in the state months after Clinton, it used a surge of momentum in the fall and winter, a strong showing in the early voting states of Iowa and New Hampshire and big spending on ads in the final weeks (outspending Clinton's campaign) to make up for its organizing disadvantage. As he noted in his remarks Saturday evening, "five weeks ago we were 25 points behind in the polls. We have made some real progress."
The results also show Sanders still has work to do to appeal to minority voters, a big part of the Democratic primary electorate. He closed the gap among Latinos in Nevada, but lost badly to Clinton among blacks. Clinton has longstanding ties to both communities and has been counting on that to help push her ahead of Sanders, after a virtual tie and big loss in predominantly white Iowa and New Hampshire, respectively. The Clinton campaign spent the week before the caucuses aggressively trying to paint the onetime first lady and New York senator as the true champion for communities of color. She and her allies also raised pointed questions about Sanders commitment and his record on issues important to minorities, like immigration and criminal justice reform.
That fight will continue as the Democratic race turns to South Carolina, where African-American voters make up the biggest chunk of primary voters. Clinton has consistently lead in the polls there, and a solid win in the Palmetto State's election on the 27th will offer a launching pad for her to run up a series of wins during March's crowded primary calendar.
Sanders appeared to almost concede South Carolina in his concession speech on Saturday, instead looking ahead to the big clump of states voting on March 1, what's known as "Super Tuesday."
"I believe that on Super Tuesday we have got an excellent chance to win many of those states," he said to cheers.
Clinton, for her part, seemed to have a new bounced in her step as she exited the stage, declaring, "The fight goes on! The future that we want is within our grasp!"