Clip of Johnny Depp Smirking at 'Boring Old Men' Court Testimony Goes Viral
Johnny Depp's $50 million libel trial against ex-wife Amber Heard is continuing in Fairfax, Virginia, as details about the former couple's volatile marriage are in the spotlight once again.
One moment from the trial has gone viral and it features the Pirates of the Caribbean star attempting to stifle laughter as testimony about him and his "boring, old" friends was read out in court.
The actor is suing his ex-wife for defamation over an op-ed she wrote about domestic violence in The Washington Post in 2018. While Depp was not named in the article, his lawyers argue that Heard's implication is obvious.
Conversely, Heard is countersuing for $100 million for nuisance with her attorneys set to argue that the essay in question was a matter of public interest and she should therefore be protected from a defamation suit.
The viral moment has been viewed more than 16 million times on TikTok after it was uploaded by user @glizilion four days ago.
The camera focuses on 58-year-old Depp as he listens to testimony from Heard's former personal assistant, Kate James.
In her video deposition on day four of the trial (April 14) James said that Heard told her she didn't enjoy hanging out with her husband's friends because they were "boring and all old men playing guitars and it wasn't interesting to her."
This comment seemed to elicit a smile from Depp with the clip continuing to amass millions of views on social media.
The comments show sympathy toward Depp in the video's thousands of replies.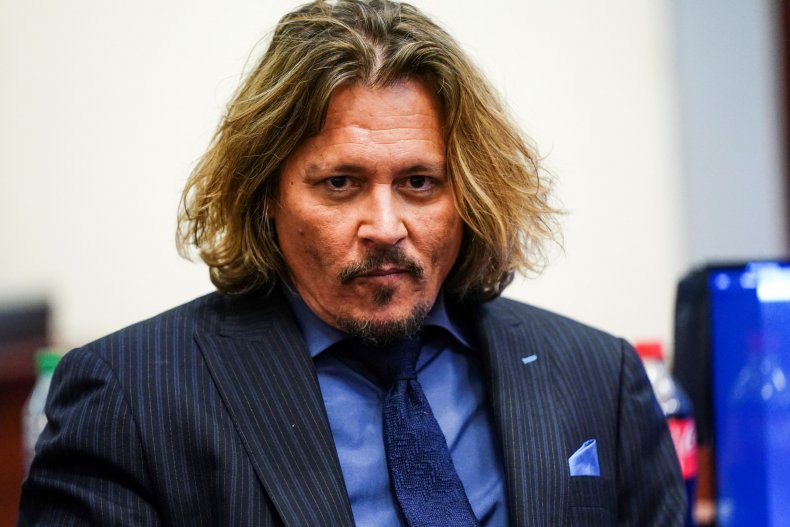 During her testimony, James also alleged that Heard once spit in her face while discussing the possibility of a pay raise.
She also said that Heard often exhibited "manic episodes ... similar to if someone was on some kind of amphetamine drug. Moving fast, not making a lot of sense. Hyper-organizing" and described the actress as "belligerent and abusive."
Depp is scheduled to give evidence himself in court on Tuesday (April 19) before being cross-examined by Heard's team on Wednesday.
Tesla boss Elon Musk and actors James Franco and Paul Bettany are also expected to testify before the court in the high-profile trial.
Depp has repeatedly denied ever having been violent to Heard but famously lost a defamation case in the U.K. against the British tabloid The Sun, after a judge found that allegations of domestic abuse against him were "substantially true." The paper had described him as a "wife-beater."