Why Amber Heard's Domestic Abuse Op-Ed Left Her Open to Lawsuit—Expert
The opening statements in the trial of Johnny Depp and Amber Heard are getting underway in a courthouse in Fairfax, Virginia, today.
The Pirates of the Caribbean star's multimillion-dollar defamation lawsuit sees the actor suing his ex-wife for $50 million, alleging that she defamed him in an opinion piece published in The Washington Post in December 2018.
In the piece, Heard claimed that she was a victim of domestic abuse and while she didn't name Depp, Depp's legal team argues it was clear who she was referring to and that the op-ed led to Depp losing out on work.
The article was titled: "I spoke up against sexual violence—and faced our culture's wrath. That has to change."
Depp famously lost a defamation case in the U.K. against the British tabloid The Sun in 2020 over allegations of domestic violence against Heard.
The actor repeatedly denied ever having been violent to Heard and the two gave evidence during the earlier trial where claims of brutal violence and intimate details of their tumultuous relationship were made public.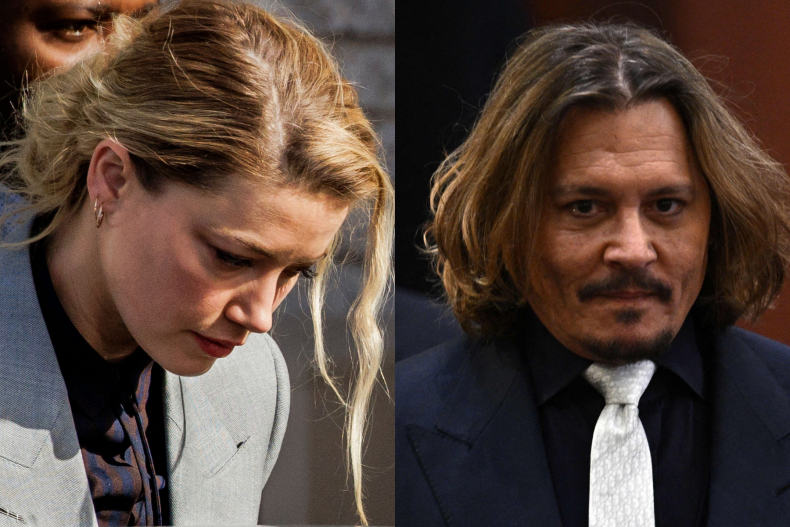 Ultimately, the judge found that The Sun's claims that the actor was a "wife-beater" and abusive to Heard were "substantially true."
So why did Heard's Washington Post essay which anonymized Depp leave her open to a defamation claim now? Lawyers say it's down to the public nature of the parties involved, and the implication made in the piece.
"Usually, a defamatory statement needs to contain a false statement of fact to be actionable. However, a statement can also be defamatory by implication under certain circumstances," David Lin, an attorney in New York who specializes in defamation law, told Newsweek.
"In this case, even though Amber Heard didn't mention Johnny Depp by name, the couple's highly publicized divorce meant that her statements conveyed that she was speaking about him and that he had abused her," Lin explained.
Lin explained that the timing of the piece and the timeline of her relationship with Depp is crucial.
"In her 2018 op-ed, Heard wrote that she became a public figure representing domestic abuse 'two years ago,' which would have been the same time the couple's divorce was unfolding in the tabloids," he said.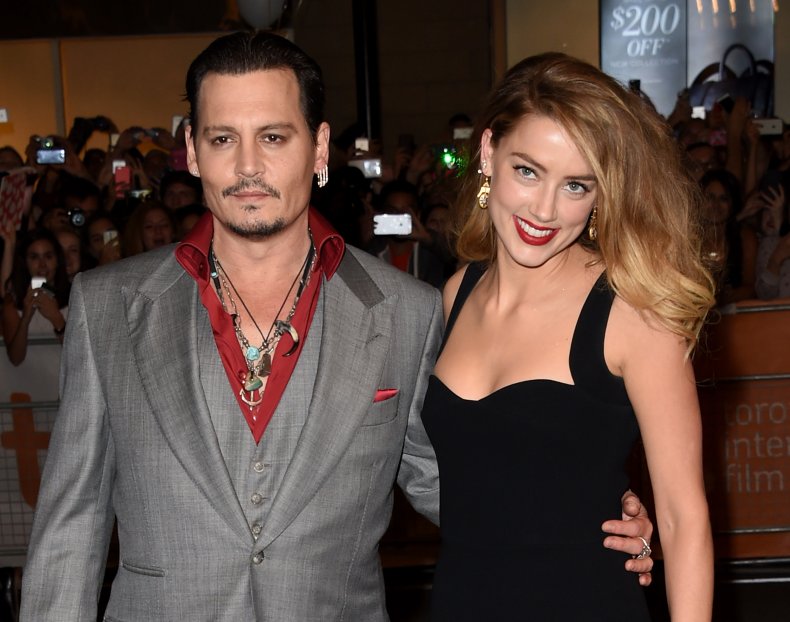 Depp and Heard began dating after meeting on the set of their 2011 movie The Rum Diary before getting married in 2015. Heard filed for divorce the following year, with their marriage officially dissolved in January 2017.
However, Heard first accused Depp of domestic abuse during their divorce proceedings in Los Angeles in 2016—two years before the article was published.
"Readers could thus conclude that she's insinuating Depp had abused her," Lin said.
While Depp's legal team will say that this conclusion led to Depp losing out on acting roles, Heard's lawyers are set to invoke the anti-SLAPP provision to argue to a jury that she should be protected from a libel lawsuit because the article was on a topic that is deemed to be a matter of public interest.
SLAPP stands for Strategic Lawsuit Against Public Participation and a judge ruled last month that Heard can use the anti-SLAPP provision in her defense.
Normally, it is difficult to prove libel or defamation when someone anonymizes the person they've allegedly defamed. In this case, leaving out Depp's name did not protect Heard from being sued. So could anyone be sued for defamation, even if they don't name the other party in an article or a social media post?
"Yes, it could happen," Lin confirmed. "The question to ask is whether readers would see the post and understand it to refer to a specific person and be stating a false statement of fact against that person."
He added: "Just because you don't name someone's name, if you're referring to a particular person, you could be subject to a defamation claim for making a false statement about them."