Johnny Depp's multimillion-dollar defamation lawsuit against Amber Heard is getting underway on Monday as the actor is suing his ex-wife for $50 million, alleging that she defamed him in an opinion piece published in The Washington Post in December 2018.
Depp and Heard are set to battle it out in court in Fairfax County, Virginia, where the trial is being held because of its proximity to the Post's offices.
The Pirates of the Caribbean star sued Heard for libel in Virginia after The Washington Post published her opinion piece in which she claimed that she was a victim of domestic abuse and while she didn't name Depp, Depp's legal team argues it was clear who she was referring to.
The article was titled: "I spoke up against sexual violence—and faced our culture's wrath. That has to change."
The 58-year-old's attorneys say that the op-ed led to Depp losing out on work.
Heard has meanwhile filed a counterclaim of defamation against her ex-husband for nuisance.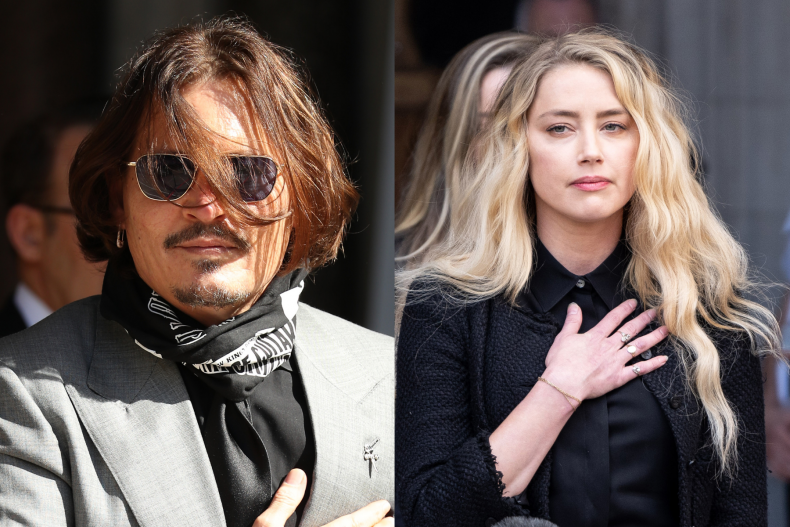 Depp previously lost a defamation case in the U.K. against the British tabloid, The Sun, over allegations of domestic violence against Heard.
A judge ruled last month that Heard can use anti-SLAPP provision in her defense. State laws vary with regard to the protection offered against SLAPP suits.
SLAPP stands for Strategic Lawsuit Against Public Participation and this means that Heard can argue to a jury that she should be protected from a libel lawsuit because the article was on a topic that is deemed to be a matter of public interest.
Heard's attorney, Elaine Bredehoft, argued that the article addresses a serious concern—preventing domestic abuse—that is of importance to the public, according to ABC.
While Benjamin Chew representing Depp said that anti-SLAPP provisions are not intended to interfere with private disputes, such as between Depp and Heard.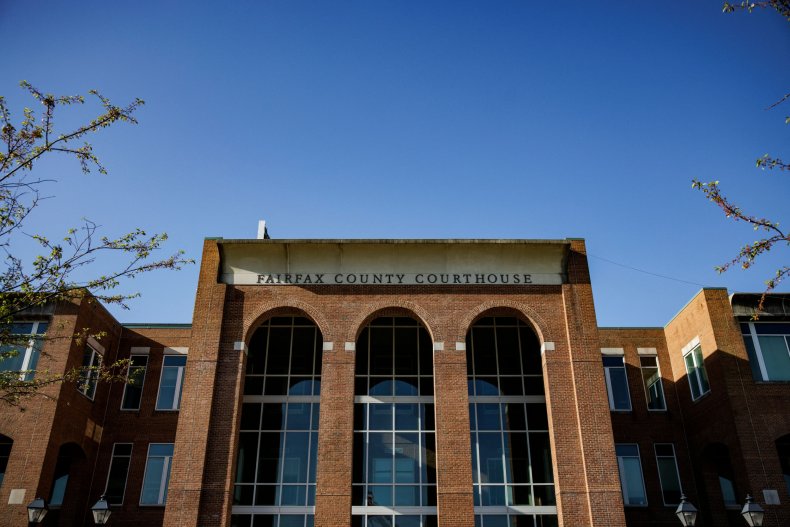 Judge Penney Azcarate ruled against Depp and now Heard's lawyers are permitted to use this argument (that her article is a matter of public interest) in the trial to argue for her immunity.
The Reporters Committee for Freedom of the Press states that: "​​Anti-SLAPP laws are intended to prevent people from using courts, and potential threats of a lawsuit, to intimidate people who are exercising their First Amendment rights.
"In terms of reporting, news organizations and individual journalists can use anti-SLAPP statutes to protect themselves from the financial threat of a groundless defamation case brought by a subject of an enterprise or investigative story."
Both Heard and Depp are set to testify during the trial which will see a number of high-profile celebrities including Elon Musk and James Franco called to the witness stand.
Heard addressed the upcoming trial in an Instagram post on Monday where she said she still "maintained a love" for her ex-husband.
"Johnny is suing me for an op-ed I wrote in the Washington Post, in which I recounted my experience of violence and domestic abuse," Heard wrote.
"I never named him, rather I wrote about the price women pay for speaking against men in power. I continue to pay that price, but hopefully, when this case concludes, I can move on and so can Johnny."
She added: "I have always maintained a love for Johnny and it brings me great pain to have to live out the details of our past life together in front of the world. At this time, I recognize the ongoing support I've been fortunate to receive throughout these years, and in these coming weeks I will be leaning on it more than ever."
Depp and Heard began dating after meeting on the set of their 2011 movie The Rum Diary, before getting married in 2015. Heard filed for divorce the following year, with their marriage officially dissolved in January 2017.
Aquaman star Heard first accused Depp of domestic abuse during their divorce proceedings in Los Angeles in 2016.
Depp famously lost a libel case in 2020 against The Sun, which had labeled him a "wife-beater" in reference to Heard's allegations.
As the trial concluded, the overseeing judge found that the publication's claims that the actor was abusive to Heard were "substantially true."