Clip Shows Half Full Starbucks Cup Woman Says She Got After 'No Ice' Order
A woman claimed she asked for "no ice" at Starbucks in her latte at a GE store and was given a cup not even halfway full, sparking a debate online. She alleged she was also told by the worker she could fill up the cup for an additional 70 cents.
The TikTok, captioned with a few clown emojis and the hashtags, "#Starbucks #coffeetok #lifehacksgonewrong #fyp #fypage," has been viewed 1.5 million times since it was posted on February 16.
In the seven-second clip shared by user @chronicavida, the words appear onscreen: "I'm crying, I asked for no ice, and she gave me this with a straight face."
The TikToker holds up her Starbucks beverage that's not even half full with a smile on her face. She also sings along to a song as she points at the drink with her other hand.
According to Statista, in the fourth quarter of 2021, Starbucks brought in $8.1 billion in revenue. The website also reports that as of 2021, there were 33,830 Starbucks stores in the world.
In a follow-up video, the woman claimed in a comment that the Starbucks worker wanted to charge extra for milk when asked for no ice like always.
"Rasheeda wanted to be petty today, Rasheeda," the TikToker said. "I always go to that Starbucks. Why would you choose today? Why is she acting like this today?"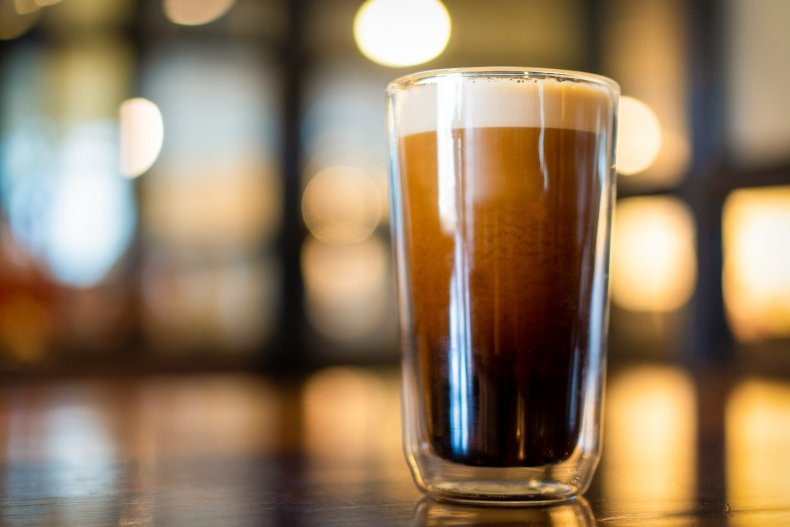 Some wondered if the drink was for an espresso. "Because that would explain everything," a TikToker reasoned. However, the creator revealed it was a latte.
The TikToker said she asked for another drink with no ice, and it was filled up, although it wasn't a coffee. She also said the barista told her she could fill up her latte for 70 cents more.
The original video garnered 158,000 likes with over a thousand comments. A debate ensued in the comments about why the drink would have been filled up so little.
Theories abounded about why the drink would only be filled up less than half of the way. One viewer pointed out that "there are recipes and measurements for all the drinks... We can't just make new measurements when you ask for no ice."
One user equated the situation to going to a bar and ordering a drink, saying it's the same as "getting a cocktail no ice," adding, "You're not getting extra alcohol for a standard price, same goes for coffee."
Another TikToker had their own thoughts on the matter, suggesting the workers "have to follow the rules because if numbers of ingredients and money don't add up at the end someone will be blamed."
However, not everyone has had the issue before. "I always ask for light ice," a TikToker revealed. "The drink still fills up to the top, and I have more to drink I find."
Some TikTokers think the cup should have been filled up more. "Bruh, I am sure Starbucks can afford to give you more than two ounces of coffee for $6," a viewer said.
While one person figured the amount of liquid in the cup is "probably how much liquid is in it without ice."
Some would have asked for another cup of coffee. "There's no way that's how much ice the recipe calls for," a user said. "I absolutely would have asked for a remake."
Newsweek reached out to @chronicavida and Starbucks for comment.