Cop Sits in Lifeguard Tower to Watch for Lunchroom Fights in Viral Video
A TikToker recently showed a school resource officer sitting in a lifeguard tower in a video, claiming they were watching for fights during lunch in a high school, which caused a heated debate.
The TikTok, captioned, "Bruh #fyp #foryou," has been viewed 4.7 million times and liked over 770,000 times since being posted on February 16.
In the short six-second clip shared by user @ashlynlonggg, or Ashlynn, the video started with the videographer sitting down at a lunch table nearby to other students. It's also accompanied by sound effects as well, and the creator alleged in a comment that the scene is from Ballston Spa High School in Ballston Spa, New York.
The camera zoomed in on what appeared to be a school resource officer wearing a mask while seated in a metal lifeguard tower on the opposite side of the room. He looked around as the students sat at the tables for lunch.
The video included text overlay that said: "POV: The cops at your school sit on lifeguard chairs to watch for fights at lunch."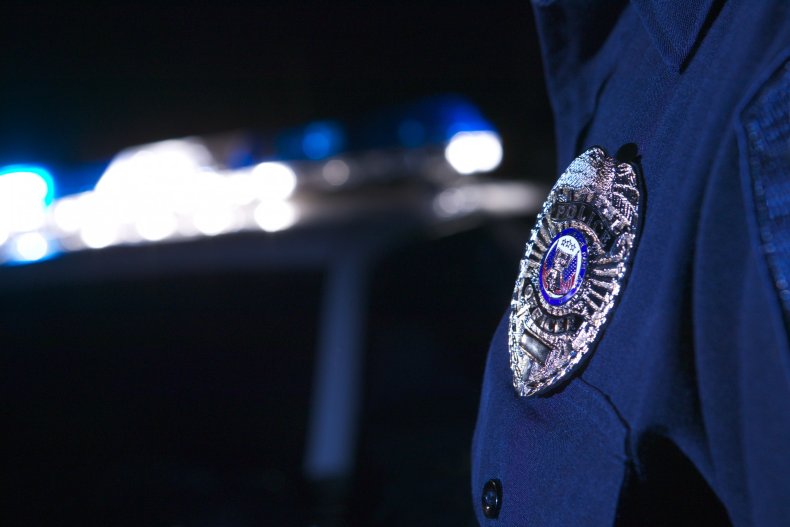 According to Education Week, school resource officers, or SROs, are sworn law enforcement officers that can make arrests and who work in schools. Almost all SROs are armed as well, equating to 91 percent of them, and many carry handcuffs too.
Over 11,000 comments came in about the viral content, which caused a debate in the comments section over the situation. "How bad is your school jeez," a TikToker weighed in.
Many people had jokes about the cop in a lifeguard tower. "Taking that job a bit too seriously," a TikToker wrote.
One TikToker thought they would actually "unintentionally make awkward eye contact with him a lot."
Some people reasoned why the cop might be using the lifeguard stand to begin with. "They probably got it at an auction sale for $5 and figured why not?"
Harsh comments came rolling in about the cop on the job. One TikToker thought that "public school is just training for the prison system."
Another user said they go to public school, however, it's "not this type of public school."
But not everyone thought the lifeguard stand is a terrible idea. "Would you rather there be fights in school?" a TikToker reasoned.
One viewer had their own theory about why the cop is there. "He couldn't possibly 'spring into action' from that height," they said. "He is there to intimidate and control and nothing else."
Others had sympathy for the students. "This is such a failure on the adults' part, this sucks and I'm sorry," a user wrote.
Newsweek reached out to @ashlynlonggg and Ballston Spa Central School District for comment.