Clip of Waiter Denying Table a Birthday Candle Divides Internet
Celebrating a birthday by gathering with friends and loved ones for a meal is a common way to commemorate the milestone. While oftentimes restaurants offer some kind of birthday celebration, whether it be a candle in a dessert or pre-rehearsed birthday jingle, one TikToker claimed she had a different experience during a recent restaurant visit.
TikToker @Lifeofperveen shared a video last month that showed what appeared to be a celebration of a friend's birthday at a restaurant. In the video, now viewed over 125,000 times, the group of women ask their waiter for a birthday candle as he sets down some food.
"It's also her birthday so we were wondering if you had any candles?" a woman who appears to be the @Lifeofperveen asked the waiter.
"No, I don't really have time for that right now, sorry," the waiter is heard responding.
1-800-Flowers said that historians credit the Ancient Greeks with the introduction of using candles as part of a birthday celebration.
To honor Artemis, the goddess of the moon, on her birthday, the Greeks baked moon-shaped cakes and decorated them with candles to make them glow like the moon in the night sky, according to Alysa Leven, author of Cake: A Slice of History.
It wasn't until the 14th century, Leven said, that cakes began to look and taste like the image of a modern birthday cake.
Aside from birthday celebrations like candles and a song, many restaurants across the United States offer freebies to customers visiting on their big day.
Earlier this year, Thrillist reported that up to 119 eating establishments give away free food to people on their birthdays. Last year, Newsweek highlighted some of these establishments such as Applebee's which offers a free meal at participating locations and Krispy Kreme which offers a free donut to the birthday person and a significant other.
Many commenters on the viral TikTok were surprised at the waiter's response saying it's "his job" to get the customer what she wants. Others were less sympathetic.
"[N]ah I understand the waiter sometimes the place is too busy to give special attention to people who will leave a mess and won't tip either way," one commenter wrote.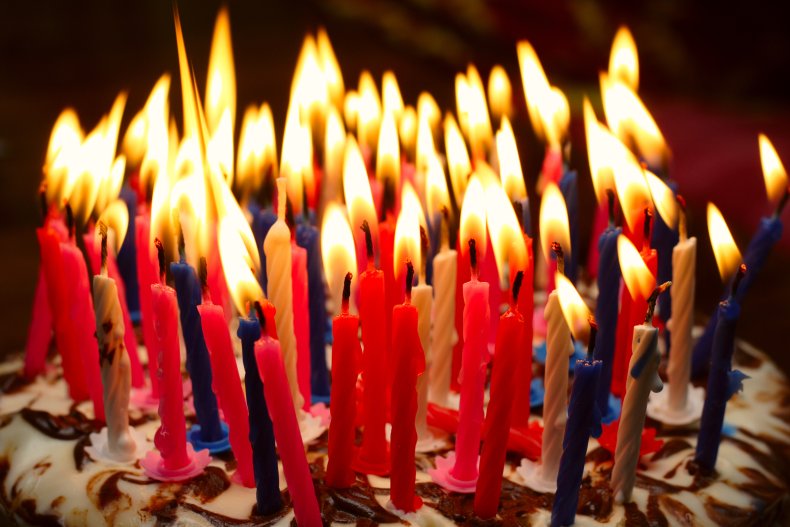 "Most places don't have candles it's not chilis lol," wrote another.
One commenter, who identified themselves as a server said they would have handled the situation differently.
"I'm a server and I would have just said 'no sorry' if I didn't have time. [H]e was being rude for no reason."
It is not clear based on the video where the video was shot, though the TikToker appears to be based in Nashville, Tennessee.
Newsweek reached out to @Lifeofperveen for comment.