The Clock Is Ticking on TikTok | Opinion
What do the Indian government, Wells Fargo and the U.S. military all have in common?
They understand the immense security threat TikTok, the Chinese Communist Party's (CCP) parasitic spyware app, poses to its 800 million users worldwide.
This popular, seemingly innocent app is nothing more than the CCP's version of a Trojan Horse.
TikTok's data collection and censorship practices are not only wildly invasive and antithetical to the very idea of freedom, but the massive trove of data the app collects could be used to launch the first strike in a cyberwar on American democracy.
We wouldn't willfully allow foreign aggressors to invade our country on foot, so why are we allowing the CCP to do so through our smartphones?
White House trade advisor Peter Navarro said it best: "What the American people have to understand is all of the data that goes into those mobile apps that kids have so much fun with and seem so convenient, it goes right to servers in China, right to the Chinese military, the Chinese Communist Party and the agencies which want to steal our intellectual property," Navarro said.
As evidence, TikTok's privacy policy for U.S. residents is upfront about the vast quantity of user data it collects and shares with the CCP. "We automatically collect certain information from you when you use the Platform, including internet or other network activity information such as your IP address, geolocation-related data..., unique device identifiers, browser and search history (including content you have viewed in the Platform) and Cookies," the policy reads.
In other words, as U.S. Secretary of State Mike Pompeo recently stated, Americans should only use this app "if you want your private information in the hands of the Chinese Communist Party."
The app's parent company, ByteDance, is required by Chinese law to turn over the heaps of user data that TikTok collects to CCP authorities at any time. ByteDance is also required to provide seats on the company's board of directors to CCP officials, further cementing the authoritarian government's role in setting these policies.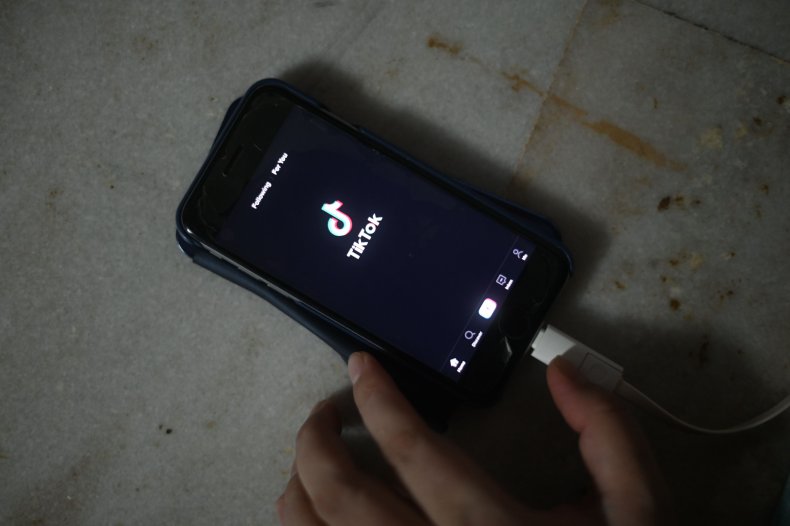 TikTok's censorship of user content to advance the CCP's foreign policy aims is as deeply concerning as its data collection practices.
Leaked documents detail instructions to ban videos on the app that mention Tiananmen Square, Tibetan independence or banned religious groups. Moreover, an Australian Strategic Policy Institute report recently found that ByteDance works closely with the Chinese government to enable human rights abuses against Uighur Muslims by disseminating the CCP's state propaganda.
Thankfully, global leaders are finally taking notice. In June, India took the extraordinary step of banning TikTok and 58 other CCP-affiliated apps due to national security and data privacy concerns.
Now is the time for the U.S. to take similar steps to protect our national security.
We should start by preventing Chinese authorities from accessing our government's secure servers and mining data on our intelligence and defense sectors. That's why I have offered my bill, the No TikTok on Government Devices Act, as an amendment to the annual National Defense Authorization Act. This legislation takes decisive action to stop CCP efforts to infiltrate our government servers by banning employees from downloading TikTok on government-issued phones. This issue is just common sense—it's supported by both Republicans and Democrats in the House and Senate.
It's time for Congress to get serious about the national security threat TikTok and the Chinese Communist Party pose to the United States. Let's stop this Trojan Horse at the gates before it does lasting damage to our nation.
Rep. Ken Buck, a Republican, represents Colorado's fourth congressional district. He serves on the House Judiciary Committee and the House Foreign Affairs Committee.
The views expressed in this article are the writer's own.