Nightclub Dressing Dwarf as Leprechaun for St. Patrick's Day Sparks Fury
A nightclub's decision to have a dwarf dress up as a leprechaun during a St Patrick's day themed event has sparked a backlash, according to reports.
The student club Cargo in Manchester initially sent out party invitations to the students on a WhatsApp mailing list promoting the St Patrick's day event on March 17, according to a report by the Manchester Evening News.
The club promoted the event as Manchester's "Biggest Paddy's Day event at Cargo."
It added: "There's a huge club dressing, plenty of Irish hats and handouts and we've got our own dwarf leprechaun that will be going round the venue taking pictures all night."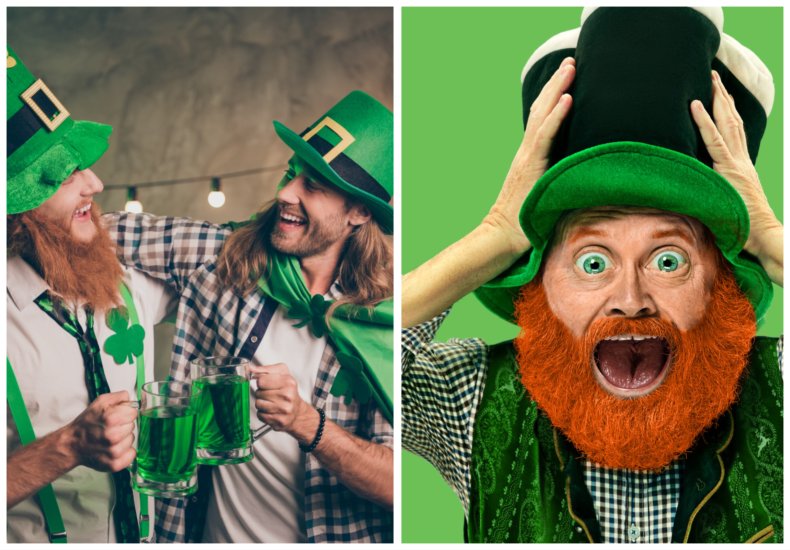 However, following the backlash, the party's promoter, DNA Events Manchester, released a statement saying the leprechaun aspect of the event has been canceled.
A Salford University student, who is Irish, and who received the message, spoke about his frustrations about this event reinforcing stereotypes about the Irish.
The student, who did not wish to be named, said: "Obviously this is highly offensive. I've suffered high levels of racism, which doesn't seem to be held in the same regard as other kinds of racism in the UK. And this stereotypical leprechaun business is just ridiculous.
"I was shocked but not surprised when I saw it. This kind of causal racism toward Irish people in the community is nothing new, particularly around this time of year.
"From my experience as an Irish person living in Manchester, I have suffered regular mocking of the accent and culture of where I am from and this sort of attitude has really impacted my experience living in the UK.
"There appears to be an expectation as an Irish person that we will laugh it off or tolerate treatment that would not be accepted by other ethnic groups which is really concerning in this day and age."
Manchester Councillor Pat Karney also spoke about the incident and argued against the event.
He told Manchester Evening News: "I thought we had left this Irish stereotyping behind us years ago. This is truly pathetic and an insult to every Irish person. I hope they withdraw this insulting nonsense."
Despite some objections, the actor and performer Gregory Doherty, who had been booked to play the leprechaun for the event, dismissed the accusations of insensitivity and insult.
He said: "As you can imagine with a name like Doherty I am of Irish descent. Both my parents are Irish and I carry an Irish passport. I am incredibly proud to be of Irish heritage.
"I do not consider dressing up as a mythical creature offensive/or a racial slur against the people of Ireland. Not sure if you've ever travelled to Ireland on Saint Patrick's Day, but the iconography of a leprechaun is as iconic as a shillelagh or a shamrock.
"I am sure these Irish cultural icons would not be considered 'offensive' or a slur against the Irish people. Of course, I cannot speak for all of the Irish living in Manchester, but I suspect you are listening to a vocal minority.
"The problem with cultural icons like George and the Dragon [or] wearing Viking helmets [or] dressing up in a kilt on feast days and holidays, it's not really the iconography of the image, it's the people wearing them. It's the association with drunk and disorderly behavior. That is what people are offended by."
When contacted by Newsweek for comment, DNA Events Manchester said they stand by their initial statement. They told Newsweek: "We feel we don't need to comment any further. We've seen the comments of support from the public yet still stand by the body of our original statement."
Update 03/17/23, 8:46 a.m. ET: This article was updated with comment from DNA Events Manchester.