CNN political analyst and commentator John Avlon had some harsh criticism for Congresswoman Alexandria Ocasio-Cortez, saying her remarks calling detention facilities for migrants at the southern border concentration camps were "unacceptable."
Avlon, as did many right-wing critics and some Jewish groups, took issue with the use of the term "concentration camps" as it is generally associated with the Holocaust, when Nazi Germany, during World War II, systematically murdered 6 millions Jews.
"First of all, I mean, the Holocaust is the Holocaust," Avlon said during a discussion on CNN on Wednesday morning. "Holocaust metaphors are beyond problematic," he argued.
"And it's clear," he continued, "because she said 'never again means something,' that she was referring to it [the Holocaust]. She said later that she meant to make the comparison to internment camps. Look, internment camps are horrific, the key difference being millions of people systematically murdered by a state," the journalist said.
"When we start to rationalize and put it in context, we're [did she says this or 'we'] say words don't matter anymore in politics," Avlon went on. "We've become numb to it. This is across the line. It's not that hard to apologize. She should do it. It's unacceptable."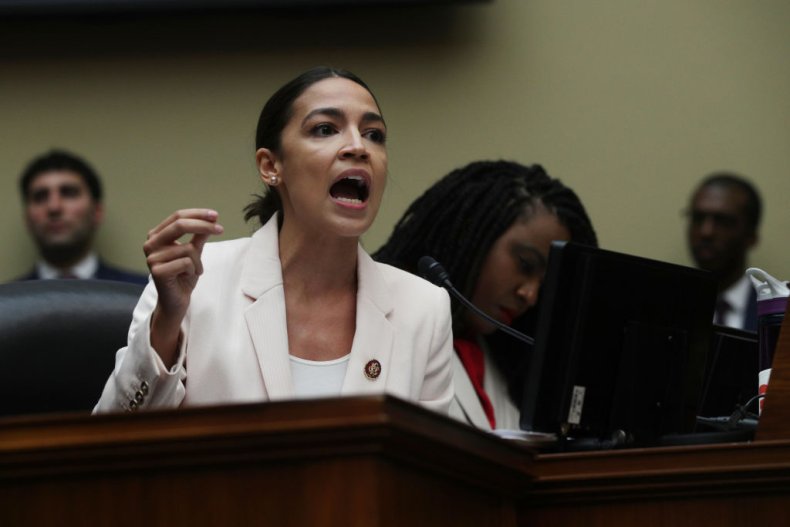 Host Jon Berman, however, pushed back, pointing out that "concentration camps" is used in other contexts besides just the Holocaust. "We've been talking about concentration camps in China with the Muslims there and the Uighurs," he said. But he agreed that the use of "never again" was seen as problematic to many.
"The United States is running concentration camps on our southern border and that is exactly what they are," Ocasio-Cortez said in a Monday night Instagram live video.
"I want to talk to the people that are concerned enough with humanity to say that 'never again' means something," she added. "The fact that concentration camps are now an institutionalized practice in the 'Home of the Free' is extraordinarily disturbing and we need to do something about it."
Many critics took issue with the progressive congresswoman's use of "never again," which has become a rallying slogan for preventing future genocides, as well as her reference to concentration camps. However, some Jewish lawmakers and Jewish groups quickly dismissed the criticism and voiced their support for Ocasio-Cortez.
"'Never again for anyone' is a commitment to the universal worth of all human lives and freedom. It is exactly the kind of ethical call we want to hear from our elected officials," Rebecca Vilkomerson, executive director of Jewish Voice for Peace, told Newsweek in an emailed statement. "I am grateful to Representative Ocasio-Cortez for using her platform to show her outrage, and want to see more of it from more elected officials–and all of us!"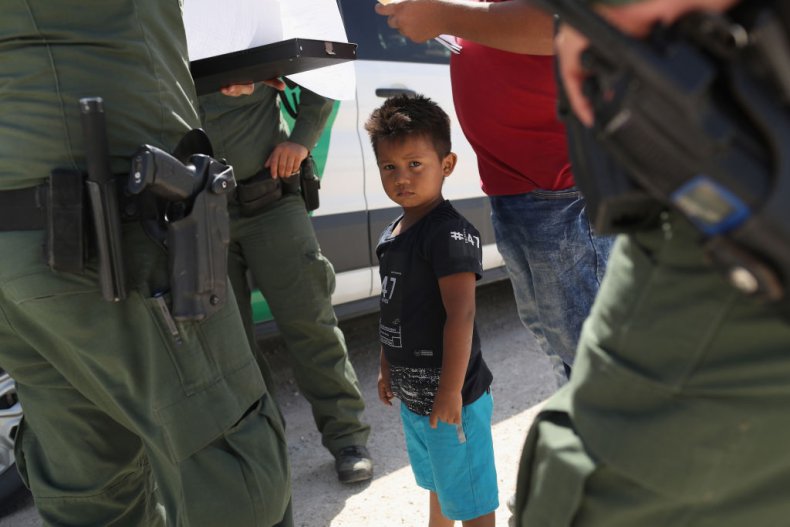 Representative Jerrold Nadler, a Democrat from New York who is Jewish, also tweeted his support of his colleague.
"One of the lessons from the Holocaust is 'Never Again' - not only to mass murder, but also to the dehumanization of people, violations of basic rights, and assaults on our common morality," Nadler wrote. "We fail to learn that lesson when we don't call out such inhumanity right in front of us."
Ocasio-Cortez has doubled-downed on her comments, posting a series of tweets expanding on them Tuesday and again on Wednesday morning.
"The US ran concentration camps before, when we rounded up Japanese people during WWII," she tweeted. "It is such a shameful history that we largely ignore it. These camps occur throughout history. Many refuse to learn from that shame, but here we are today. We have an obligation to end them."
According to the Merriam Webster dictionary's definition, Ocasio-Cortez's use of the term concentration camp is not inaccurate.
"A place where large numbers of people (such as prisoners of war, political prisoners, refugees, or the members of an ethnic or religious minority) are detained or confined under armed guard," the dictionary explains. However, it does also add that the term is generally associated with the Holocaust in Nazi Germany.