CNN Analyst April Ryan Slams Mike Huckabee for Accusing Her of 'Inciting Murder' Against Press Sec. Sarah Sanders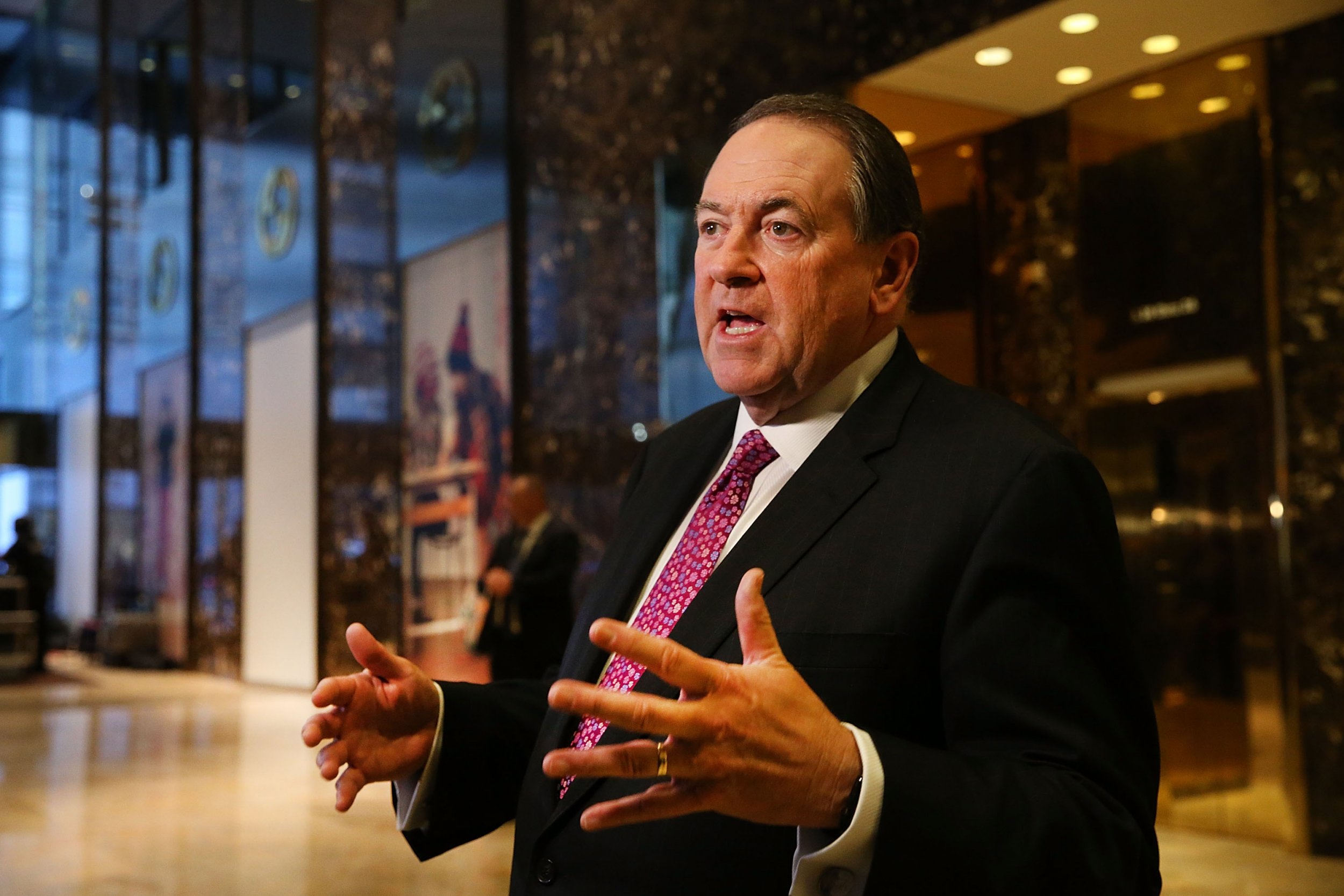 CNN political analyst April Ryan rebuked former Arkansas Governor Mike Huckabee on Friday and told the conservative politician to "sit down" after he accused her of inciting violence against his daughter, White House Press Secretary Sarah Sanders.
It's not the first time the two public figures have feuded, but the spat reached its zenith after Huckabee painted Ryan's metaphorical calls for Sanders to be fired as an "incitement of murder."
The drama started when Ryan used the phrase "lopping the heads off" while discussing her hope that the press secretary is removed from her post for making false statements to reporters.
"She should be fired, end of story," Ryan said in a Thursday CNN interview on Erin Burnett OutFront. "When there is a lack of credibility there, you have to start and start lopping the heads off. It's Fire-Me Thursday or Fire-Me Good Friday. She needs to go."
It is unclear if Huckabee was aware of the full context of Ryan's remarks when he accused her of inciting violence.
"So liberals—is this okay?," Huckabee tweeted to his 1.2 million followers, attaching an article from right-wing blog Red State that bore a sensationalized headline. "Does CNN have the integrity to deal w/ this incitement to murder?"
He followed that up by pressuring the White House Correspondents' Association to take away Ryan's credentials.
For her part, Ryan, who is also a bureau chief for American Urban Radio Networks, slammed the mischaracterization of her words in a series of fiery tweets. She also made an appeal to Huckabee's oft-cited faith-based values.
"You sir need to sit down," April told Huckabee via Twitter. "You gave me a veiled threat not long ago. You call yourself a man of God? Boy bye! As your people come for me! My people see you and will do the same for you!
In another tweet, she lambasted Huckabee for reviving the war of words on Good Friday.
"By the way you should be celebrating Good Friday or do you even remember Jesus anymore?," April continued, later writing that he wouldn't "get into Heaven."
Sanders, meanwhile, has steered clear of this particular argument. The press secretary has spent the days since the release of the full, albeit redacted, Mueller report attempting to explain her actions as detailed in that 448-page document.
In 2017, after Trump fired FBI Director James Comey, Sanders repeatedly made statements in support of this decision, including a claim that "countless members of the FBI" had contacted her to say they had lost confidence in Comey. However, the Mueller report noted that such statements were "not founded on anything," and that Sanders described her comment as a "slip of the tongue."
Speaking to Fox News' Sean Hannity on Thursday, Sanders repeated the "slip of the tongue" claim and doubled down on her contention that she had accurately portrayed the sentiment of rank-and-file FBI agents.
"Absolutely. Look, I acknowledge that I had a slip of the tongue when I used the word 'countless,' but it's not untrue," Sanders told Hannity. "And certainly, you just echoed exactly the sentiment and the point that I was making, is that a number of both current and former FBI agents agreed with the president. James Comey was a disgraced leaker who tried to politicize and undermine the very agency he was supposed to run."