CNN Fires Producer John Griffin After He Is Accused of Grooming Girls for Sex
CNN has fired New Day senior producer John Griffin just days after he was arrested by the FBI and charged with grooming underage girls for sex, the network revealed Tuesday.
"The charges against Mr. Griffin are deeply disturbing. We learned of his arrest Friday afternoon and terminated his employment Monday," a CNN representative said in a statement.
Griffin, 44, of Stamford, Connecticut, was arrested this past Friday on three counts of "using a facility of interstate commerce to attempt to entice minors to engage in unlawful sexual activity," according to documents released by the U.S. Department of Justice (DOJ).
If convicted, he faces anywhere from the mandatory minimum sentence of 10 years in prison to life behind bars for each count.
Griffin would allegedly use online apps to communicate with people who purported to be the parents of minor girls. He allegedly stated that "a 'woman is a woman regardless of her age,' and that women should be sexually subservient and inferior to men," DOJ documents added.
At one point, Griffin allegedly convinced a Nevada mother and her 9-year-old daughter to fly out to meet with him so she could be "trained properly," and then proceeded to engage with the minor in various illegal sexual acts at his Vermont home. He allegedly paid thousands of dollars to buy the pair plane tickets to bring the mother and daughter to Vermont.
Additional allegations included enticing a 14-year-old and a 16-year-old to participate in various sexual acts at Griffin's direction, and also telling someone online that he "sexually trained girls as young as 7 years old."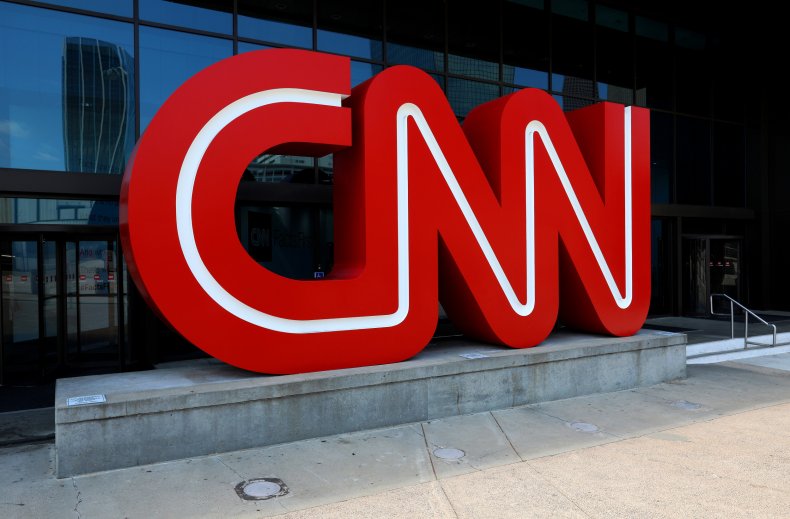 Upon learning of his arrest, CNN suspended Griffin pending an investigation, according to a statement released on Saturday. However, it did not take long for CNN to come to a final decision, revealing their choice to terminate Griffin just two days later.
Griffin had been a producer with the network for the past eight years, according to his Linkedin profile, and had worked on a number of different shows.
This included production work on CNN mainstays New Day and Cuomo Prime Time. He reportedly worked closely with Chris Cuomo, who also recently lost his hosting gig after CNN parted ways with him due to a scandal surrounding his brother, former New York Governor Andrew Cuomo.
A further deep dive into Griffin's Linkedin profile showed that prior to his stint at CNN, he worked as an editor and producer at ABC News for seven years, as well as Fox News and CBS News before that.
His positions at these companies included a variety of news-related jobs, such as news writer, associate producer and assignment editor.
As part of the indictment against him, Griffin is also facing the seizure of his house in Vermont, his cars, and "other property that was used in the commission of the charged offenses."
Griffin is next scheduled to appear in court on Wednesday.
An attorney for Griffin, Joseph Martini, declined to comment when contacted by Newsweek.