CNN Host Confronts Biden Adviser on June Remark Inflation Would 'Pop Up' and 'Go Back Down'
CNN host Jake Tapper pressed White House economic adviser Brian Deese on Sunday over comments President Joe Biden made in June regarding inflation, which has now reached a 31-year high.
Biden said at the time, "By the way, talk of inflation, the overwhelming consensus is it's going to pop up a little bit and then go back down."
Tapper also played a clip of Deese speaking about inflation then: "To the degree that people are focused on inflationary pressures in the short term, that really is not the issue," he said at the time.
"Do you think that you and the president were wrong and inflation is not a short-term, pop up a little bit and then go back down issue?" Tapper asked Deese.
"No, I don't think so, Jake," Deese responded. "I think what we have said consistently is that the pandemic and the economy are interlinked, and certainly we saw just as the Delta variant posed real health challenges to the economy, it also had economic impacts."
He added that "we're seeing these price increases, this inflation globally, because of the supply chain challenges associated with COVID. That's why we're going right at attacking those issues right now as well."
Deese said that the administration is "working with ports around the country to get goods moving more quickly through the economy."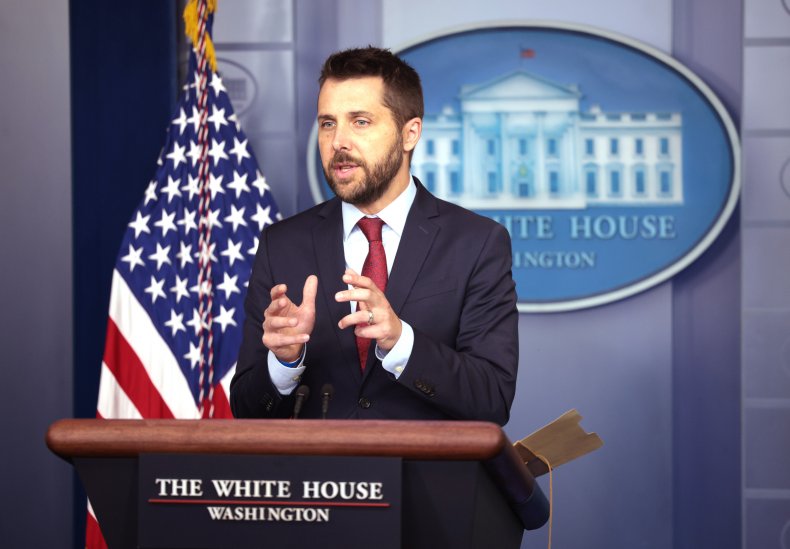 He called the infrastructure package Congress recently passed "the most significant step that we will have taken in decades to actually invest in the arteries that help move goods" more cheaply and efficiently.
Tapper then pressed Deese over the $1.9 trillion COVID relief package the Biden admin pushed for, the American Rescue Plan. Tapper noted that Larry Summers, who served as a director of the National Economic Council under former President Barack Obama, considered the bill a major reason behind inflation.
"Is it possible that Americans are suffering now from high prices because the Biden administration overstimulated the economy with all of this money going into the economy?" Tapper asked.
"Well no, that's not our perspective. The American Rescue Plan saved us from an acute economic emergency," Deese said, noting that when Biden took office 18 million Americans were collecting unemployment benefits, and thousands were dying each day.
Deese also said that Summers agrees with the Biden administration that the Democrats' Build Back Better Act, a nearly $2 trillion social spending measure, won't add to inflation and "will actually improve the productive capacity of our economy."
Tapper then asked Deese when he thinks inflation is going to go back "below the 2 percent level considered normal."
Deese said most experts believe that inflation "will moderate next year."
"But I really think that...most Americans are less interested in predictions and they're more interested in actions and seeing concrete action to try to address these issues. That's what our focus is."