Coal Miners Trapped in Flooded Mine for 11 Days Are Surviving in 'Air Pocket'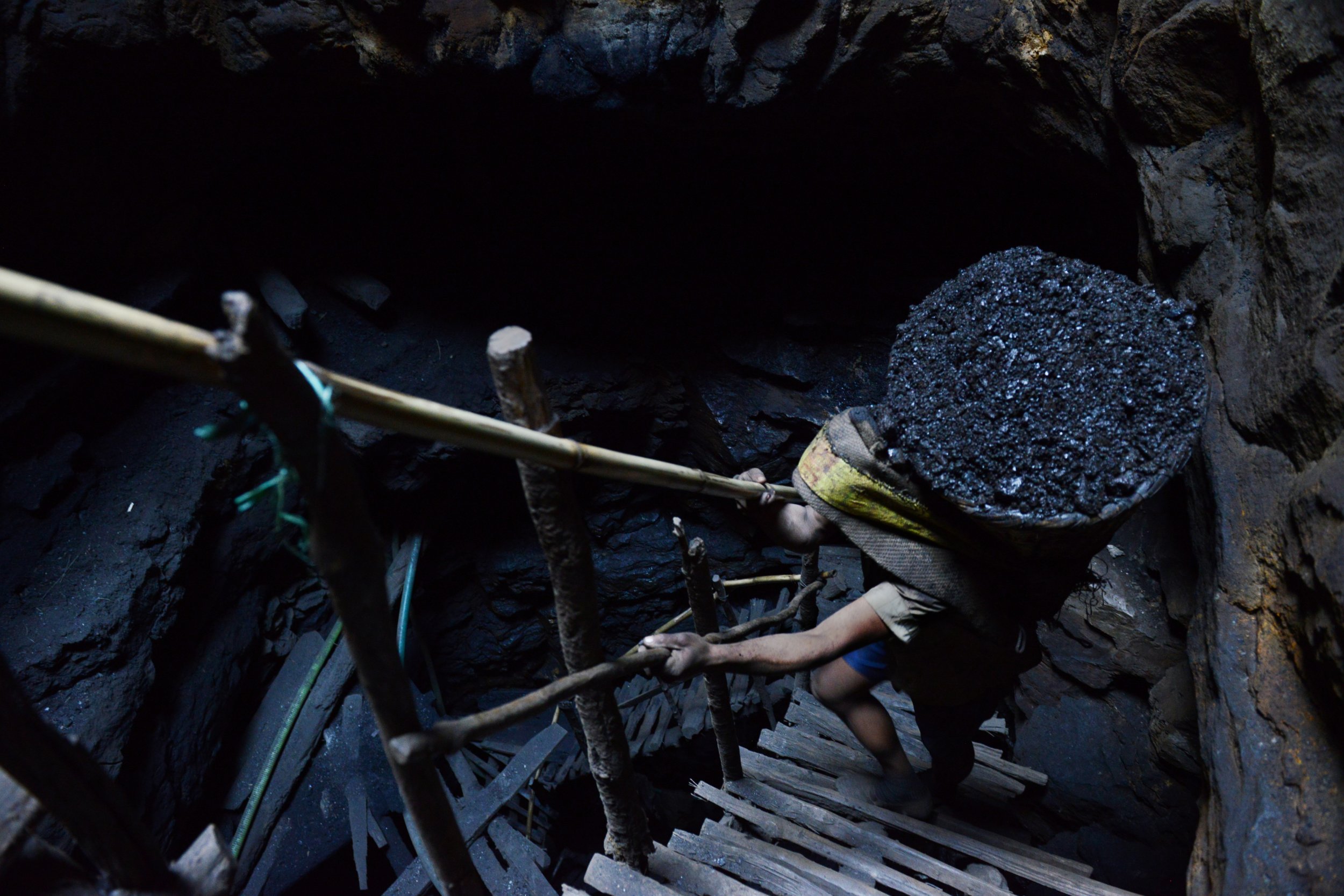 Emergency services have raced to save 15 men trapped in an illegal coal mine in India. The men have been trapped in the flooded mine in the country's northeastern state of Meghalaya for 11 days, surviving in an air pocket in the main shaft, the BBC reported.
Rescue workers are trying to drain the mine but have only two pumps. They have reportedly requested more resources, but time is running out.
Read More: Families rejoice after copper-hunting trio rescued in West Virginia coal mine following four-day search
The mine is called a "rat hole"—an illegal operation in which a narrow hole is dug into the ground in the hope of finding coal. Such mines were common in Meghalaya, despite the danger to those who go down into them, many of whom are poor migrant workers from neighboring states.
A nationwide ban on the practice was introduced in 2014, despite the opposition of many mine owners. Some have challenged the ban in court and petitions in some cases were still pending review in the country's Supreme Court.
The issue is controversial, largely because many people depend either directly or indirectly on the mines for income. Last month, two activists were reportedly attacked for collecting evidence of illegal coal mining in Meghalaya's East Jaintia District—where the flooded mine was located.
In the current case, the 370-foot deep mine is particularly perilous because of its location close to the Lytein River. This made the threat of flooding more potent than usual.
Santosh Singh, of the National Disaster Response Force told reporters that rescuers were "optimistic that the miners have found an air pocket [a dry area] in the main shaft, it will give us more time to reach them."
Congrad Sangma, chief minister of Meghalaya, told reporters that emergency teams were doing "all that we can to save the miners." He said that illegal mining was still a problem in the state, noting the practice "was not acceptable."
The Press Trust of India reported Monday that rescue efforts had been paused to await the arrival of more powerful pumps. The agency quoted Singh, who said the water level in the mine shaft was still at around 70 feet.
Roughly 100 resuce personnel were standing by to begin a recovery operation once the pumps reduce the water level to around 30 feet, Singh explained. Then divers can enter the mine and try to reach those trapped, police superintendent Sylvester Nongtynger added.