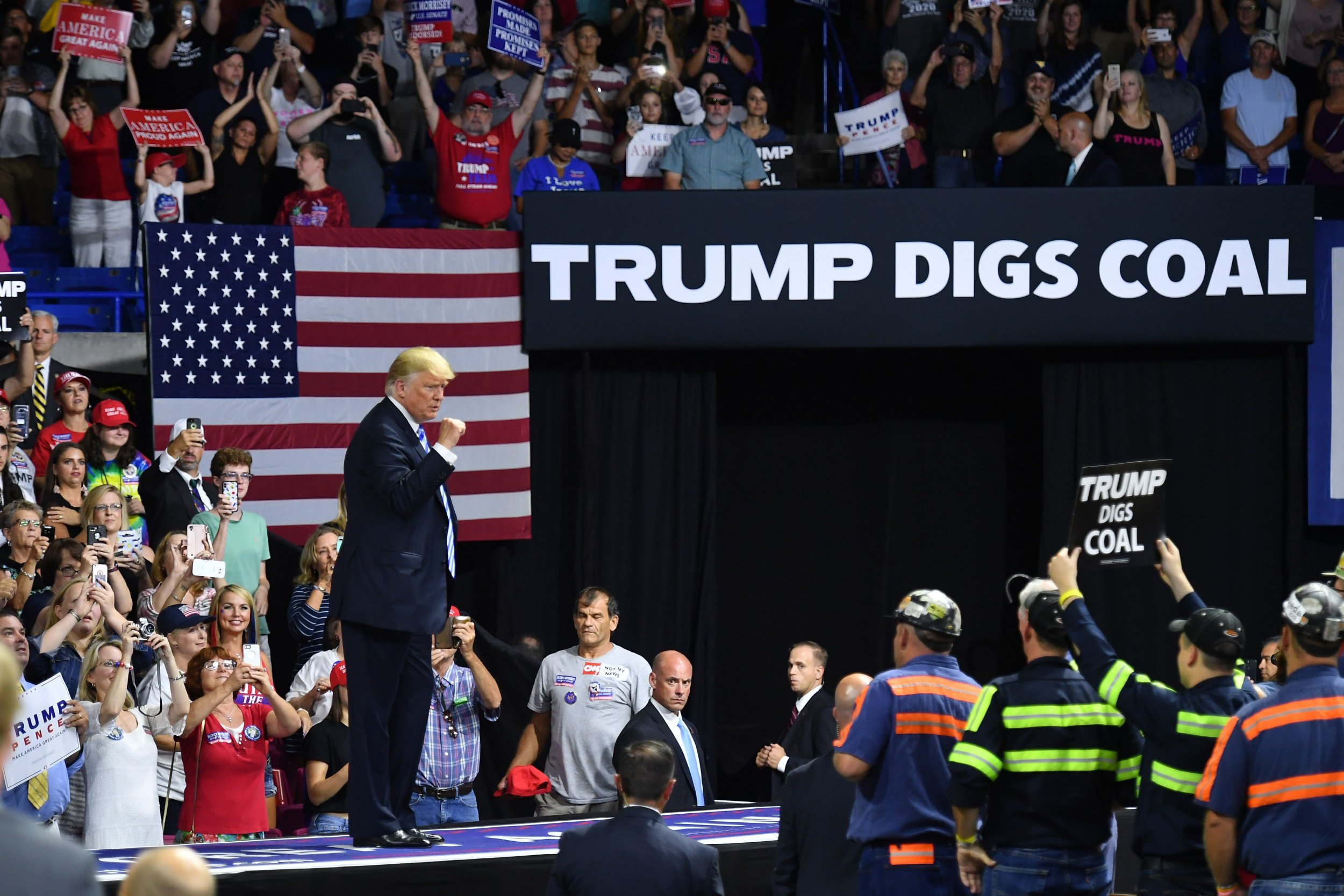 Two former coal miners questioned President Donald Trump ability to rejuvenate the industry while speaking to CNN.
"He's trying to get their [miners'] votes. He isn't telling them the truth," mining consultant and former miner Art Sullivan said while speaking with CNN's Bill Weir in a video segment published Monday. "He's lying to them."
"These are really good people. These are the people that I have spent my life working with. And if they have the truth, they will make the right decisions."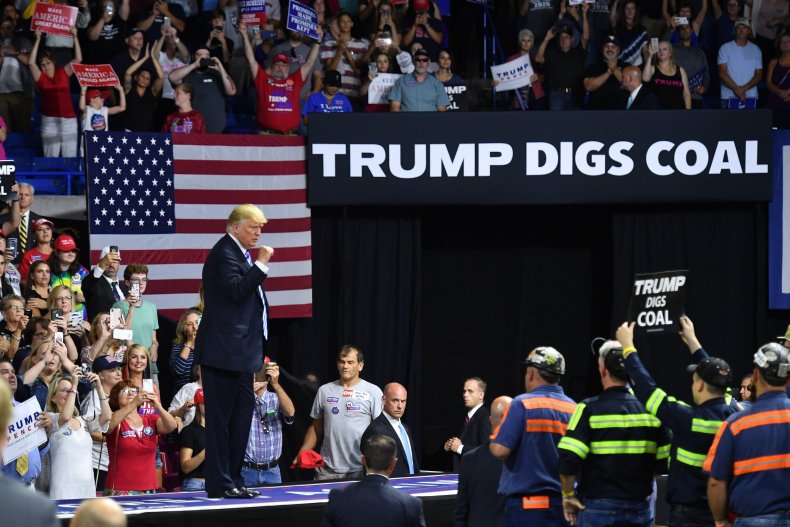 Blair Zimmerman, another former miner, also pushed back against Trump's claims.
"I'm an expert, he's not. When he was campaigning, I asked—I talked to his people. And I said, 'What's your plan? How are you bringing back coal?' Because it could be brought back. If these plants would come back up. And deregulating stuff will help this much," Zimmerman said, indicating a small quantity. "It's not going to help a lot."
During his campaign for office, the president regularly touted his ability to restore coal jobs. But more coal power plants have been shuttered during Trump's presidency than Obama's first four years, CNN reported.
With his term nearly halfway finished—and the significant job increases not yet apparent—some powerful voices have expressed doubt that Trump will be able to follow through on his promises.
"I don't know if it's going to happen. I don't know. It's the government," Murray Energy CEO Bob Murray told Axios in November. "They are still studying that."
About 2,000 coal jobs had been created during Trump's time in office, CNBC reported in August, citing data from the Bureau of Labor Statistics. But these figures were based on estimations, and the government could not say that these jobs had actually been created..
In the past 10 years, the number of people employed by the industry has declined precipitously. In October 2008, coal employed 84,800 people. In October 2018, the last month for which final data are available, that number had dropped to 52,900, according to the BLS.
And while coal exports rose in 2017, consumption and production are expected to fall in 2019.
Trump's efforts to promote his platform have included touting coal on international platforms. At last month's United Nations Climate Change Conference in Katowice, Poland, the U.S. sponsored a panel titled "U.S. Innovative Technologies Spur Economic Dynamism," which advocated fossil fuel energy sources, rather than clean energy.
Last month, the Environmental Protection Agency announced it would loosen regulations on coal power plants, rolling back an Obama-era restriction that limited carbon dioxide output, according to Vox. The New Source Performance Standards, from 2015, restricted coal plant carbon dioxide emissions to 1,400 pounds of carbon dioxide per megawatt-hour. The coal industry said such restrictions were inhibitive and expensive.
Acting EPA administrator Andrew Wheeler, a former coal lobbyist, said the agency "would rescind excessive burdens on America's energy providers and level the playing field" by increasing output limits to 1,900 pounds of carbon dioxide per megawatt-hour.