Coast Guard Tells Furloughed Workers to Try Babysitting or Hold a Garage Sale to Make Ends Meet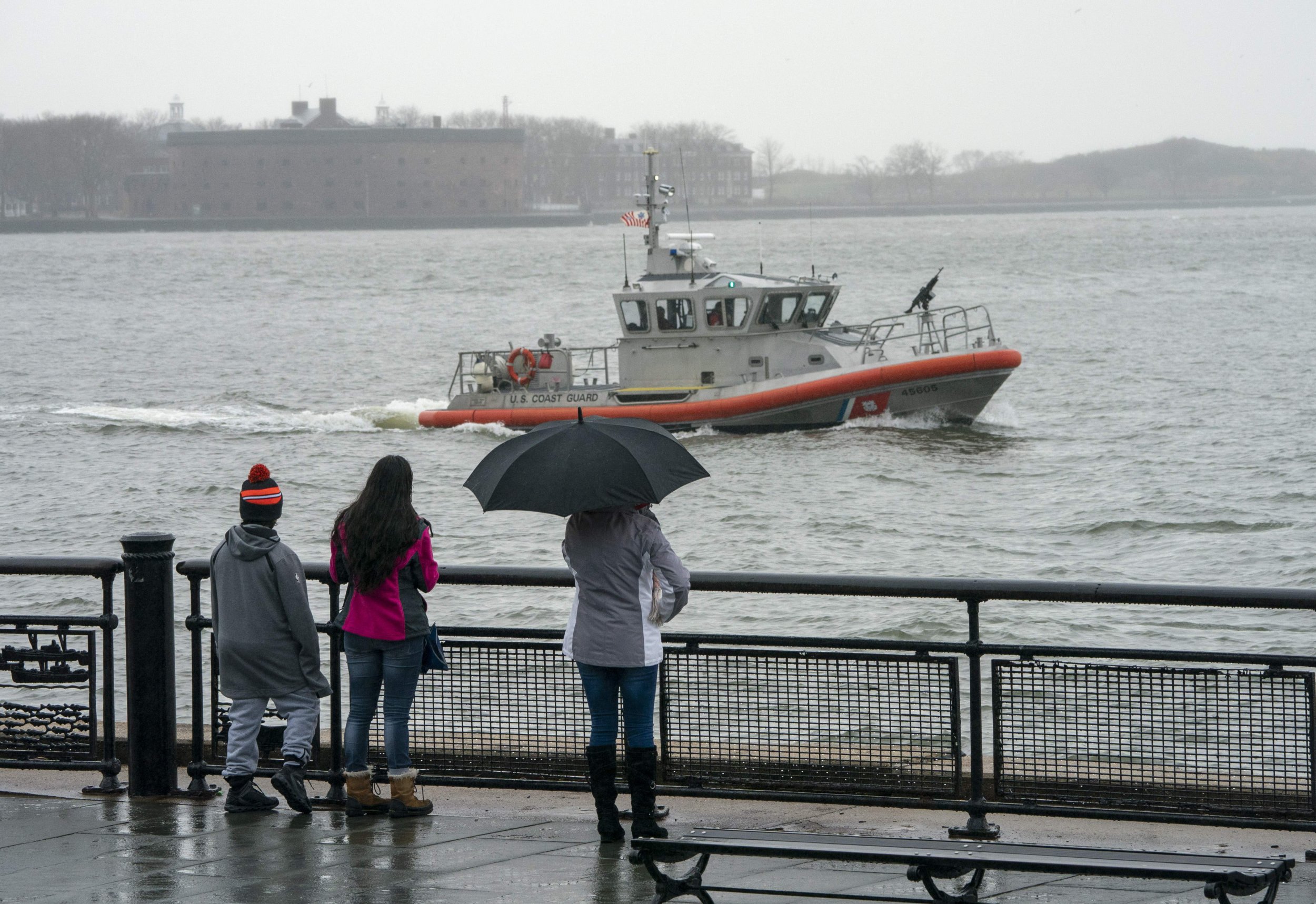 The U.S. Coast Guard reportedly advised furloughed federal workers to take up babysitting or hold garage sales in order to make ends meet during the partial government shutdown.
The Coast Guard Support Program distributed the advice in a tip sheet that has since been removed from its website, according to The Washington Post.
Read more: Federal workers across U.S. launch GoFundMe accounts to help pay bills
"While it may be uncomfortable to deal with the hard facts, it's best to avoid the 'hide your head in the sand' reaction," the sheet, titled "Managing Your Finances During a Furlough," said. "Stay in charge of the situation by getting a clear understanding of what's happening."
In addition to babysitting and holding a garage sale, the document, which was saved and shared online by The Post, also suggested that the thousands of furloughed Coast Guard workers try to become mystery shoppers. "Bankruptcy is a last option," the document said.
The tip sheet was removed from the Coast Guard's website on Wednesday morning, shortly after The Post inquired about it, the newspaper said.
Lieutenant Commander Scott McBride told the outlet that the suggestions laid out in the tip sheet were removed from the site as they "do not reflect the Coast Guard's current efforts to support our work force during this lapse in appropriations."
While military services falling under the Defense Department's umbrella are currently funded, the Coast Guard has been hit by the partial government shutdown, as it receives its funding from the Department of Homeland Security. As such, furloughed workers received their last paycheck for a two-week period that ended December 22, reported The Post.
Coast Guard workers have been among those to join hundreds of furloughed federal workers who have taken to the crowdfunding website GoFundMe in an attempt to raise money for themselves and their families until the government shutdown ends.
In one such case, a Coast Guard family from Ocean Springs, Massachusetts, asked for $2,500 in financial support.
"With the government shutdown proceeding, Coast Guard members are not getting paid putting them and my family in financial hardship struggling to pay rent and buy diapers," the GofundMe page reads. "Please help in our time of need, if you can't donate please pray for all members."
Earlier this week, GoFundMe spokeswoman Katherine Cichy revealed that about 1,000 furloughed federal workers had so far turned to online crowdfunding to help cover their living expenses.
Speaking to Reuters, Cichy said that, so far, requests for financial assistance during the government shutdown had exceeded $100,000.
The government shutdown started on December 22 after President Donald Trump refused to sign a stop-gap measure to keep the government running through February 8 because it did not provide money for his border wall between the U.S. and Mexico.
With the shutdown now days away from entering its third week, there still appears to be no end in sight, leaving around 800,000 federal employees without paychecks.