Coca-Cola Will Increase Prices Due to Donald Trump's Trade War Aluminum Tariffs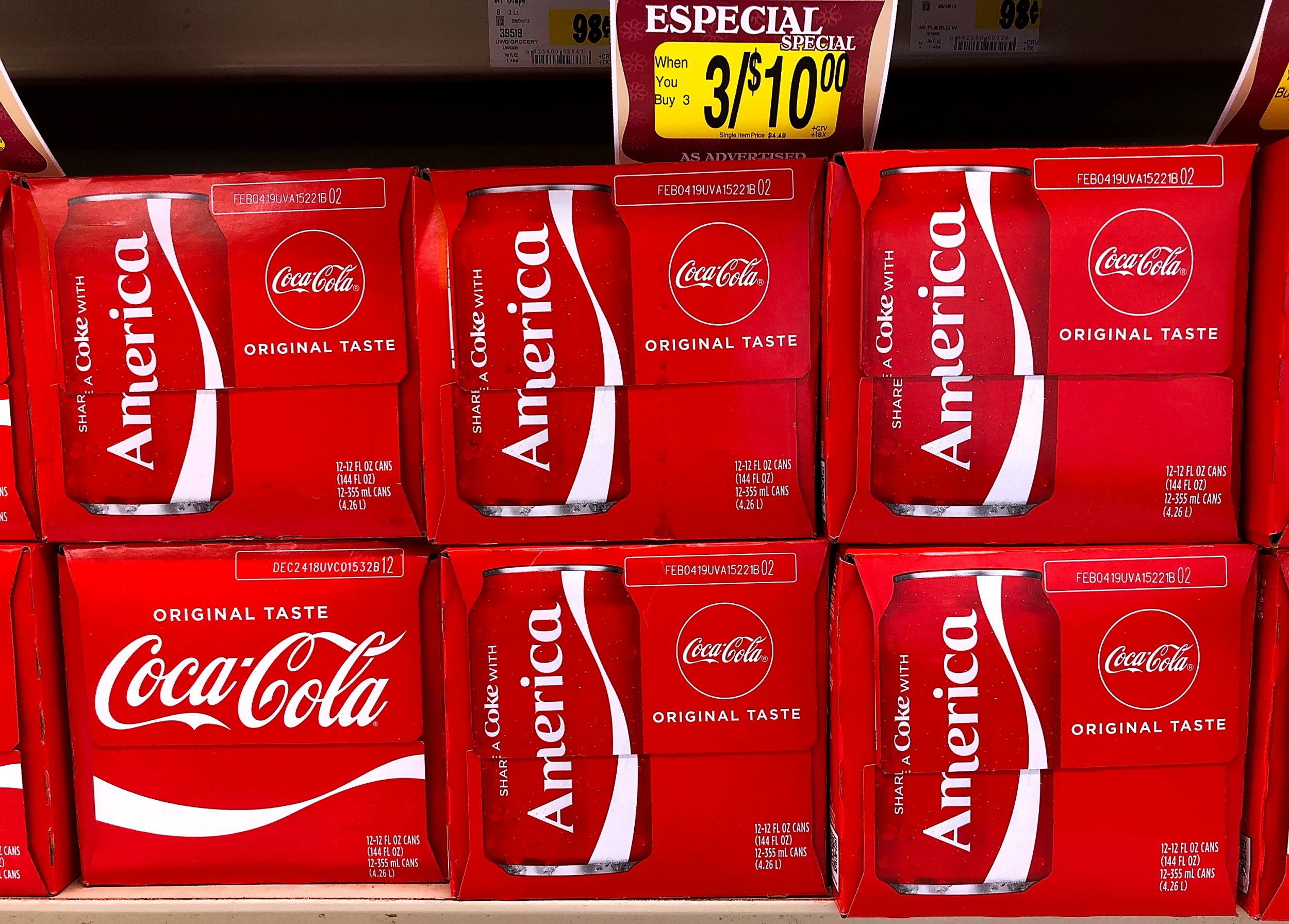 Coca-Cola, one of the most iconic American brands, announced that it will be raising its prices at home, citing new U.S. policies to impose tariffs on allies and competitors.
President Donald Trump's administration has angered foreign leaders and U.S. lawmakers alike by imposing billions of dollars worth of tariffs on trade partners such as Canada, the European Union and Japan, as well as other large economies like China. Those countries have imposed their own levies in response, which has in turn impacted American companies.
The motorcycle company Harley Davidson estimated that its own profit margins could drop from 20 percent to 9 percent this year as a result. And on Thursday Coca-Cola CEO James Quincey told The Wall Street Journal that the company will raise prices. He cited the increasing costs for shipping and metal following $50 billion of duties on the Chinese that the administration announced earlier this year.
"There is some broad-based push on input costs that have kind of come in and affected ours and many other industries as well," Quincey said.
Quincey made a similar point in an interview with CNBC on Wednesday, saying that the price increase is "relatively uncommon" for the middle of the year but necessary, given that processes like shipping and tin packaging are getting more expensive.
"That's the freight, that's the metals, the steel, the aluminum going up, the labor going up," Quincey said, admitting that "there is cost pressure" on the company.
"It is out there, and we've had to take the price increase, but I think it has gone well. The customer conversation, obviously it is not a comfortable conversation, but they can see what's happening," he said. "The general cost inputs, the tariffs on the metals—it is one of many factors—forced us to go out in the middle of the year with our bottling partners and announce a price increase, which is pretty unusual, but it was the right thing to do for the business."
Related: Trump's U.N. ambassador says Russia will "never" be a friend to the U.S., despite Helsinki summit
Other U.S. companies have also spoken out about impending damage from the tariffs. They include General Motors, whose annual profit guidance was revised down from 10 percent to what CFO Chuck Stevens described as the 9 to 10 percent range.
"The new issue is commodity escalation," he said this week, explaining that GM was dealing with "unexpected pressure on the steel side."