Cockroach That Crawled Into Man's Ear at Hotel Causes Hearing Loss: Lawsuit
An Ohio man is suing a Myrtle Beach, South Carolina-area hotel after a cockroach crawled into his ear while he was asleep, allegedly causing him hearing loss, according to court documents.
Todd VanSickle, of Glenmont, Ohio, is suing Sands Ocean Club Homeowners Association and Ocean Annie's Operations Inc., who operates the hotel. The lawsuit accuses Sands Ocean Club of being negligent in failing to inspect for cockroaches and having a pest control service.
On July 30, 2021, VanSickle was asleep in his hotel room when a roach allegedly crawled into his ear. The roach woke Vansickle from his sleep, "causing extreme pain and loss of hearing," according to the lawsuit.
The lawsuit accuses Sands Ocean Club of being "grossly negligent" for various reasons including failure to inspect for roaches, to clean VanSickle's room and to provide pest control services.
Due to the incident, VanSickle has suffered disruption to his daily routine both at home and at work, the lawsuit alleges.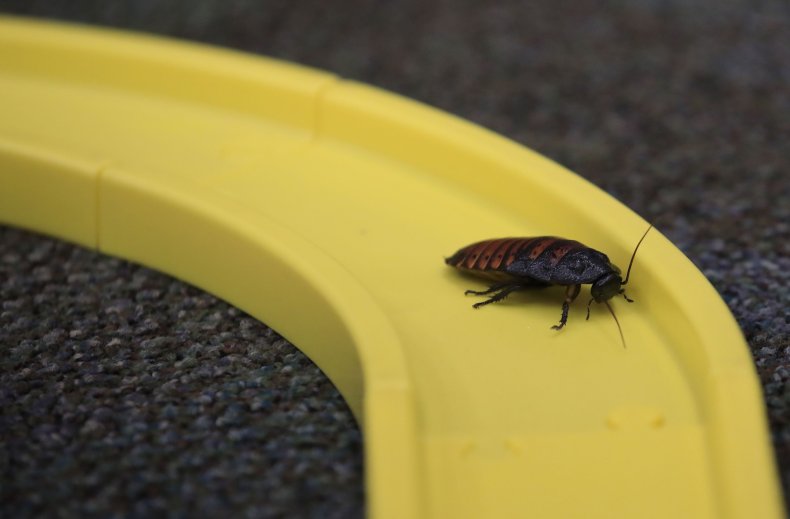 VanSickle has "suffered painful and permanent injuries; has incurred and will continue to incur medical expenses; has suffered and will continue to suffer pain and discomfort; has suffered and will continue to suffer loss of wages and earning capacity," court documents claimed.
An average of about 15 percent of hotels, motels, and inns have had a vermin control problem, according to a study from Amerisleep. The study looked at 8,000 reports from inspectors from over 3,400 hotels, motels and inns in Florida in 2015 and 2016.
Mice, rats, cockroaches, flies, and bed bugs are among the most common hotel pests, according to Rentokil pest control services.
"German cockroaches commonly plague kitchens, break rooms, or other areas with plentiful food," the company's website said. "These days, with many limited-service hotels now offering grab-and-go snacks, problems with German cockroaches can also crop up in service or food storage areas."
Rentokil also advises people to check for signs of cockroach infestations.
Roaches usually leave a trail of black droppings less than 1 mm wide and of varying lengths.
They also suggested to check for smear marks on surfaces where cockroaches are active. When supplied with water, cockroaches will produce brown and irregular-shaped smear marks, according to the website.
The presence of pests raises public health concerns and data shows that about 14 million of the approximately 124 million occupied housing units in the U.S. reported seeing roaches in their homes during the last 12 months, according to the U.S. census.
About 2.9 million homeowners reported sightings of both roaches and rodents in their homes, according to the 2019 American Housing Survey (AHS).
Newsweek reached out to Sands Ocean Club Homeowners Association and Ocean Annie's Operations Inc. for comment.