Gary Cohn Exit Leaves Trump White House Facing Crisis, With Few People Who Know What They're Doing: Report
National economic adviser Gary Cohn's departure reportedly signals "disaster" for the White House when it comes to making and enacting policies in the future, according to one Trump administration official.
Cohn, who still heads up President Donald Trump's National Economic Council until he leaves in the coming weeks, announced his resignation Tuesday amid the president's pending trade war over tariffs for aluminum and steel products.
The former Goldman Sachs executive reportedly pushed back on the idea and had tried to convince Trump to drop the plan, but the president went ahead despite not consulting with other top agencies like the State, Treasury or Defense Departments.
The impending departure of Cohn could mean more policy snafus for the Trump administration.
"The number of bad ideas that have come through this White House that were thankfully killed dead, there are too many to count," a White House official said for Politico's report Tuesday. "With Gary gone, I just think, from a policy perspective, it means disaster."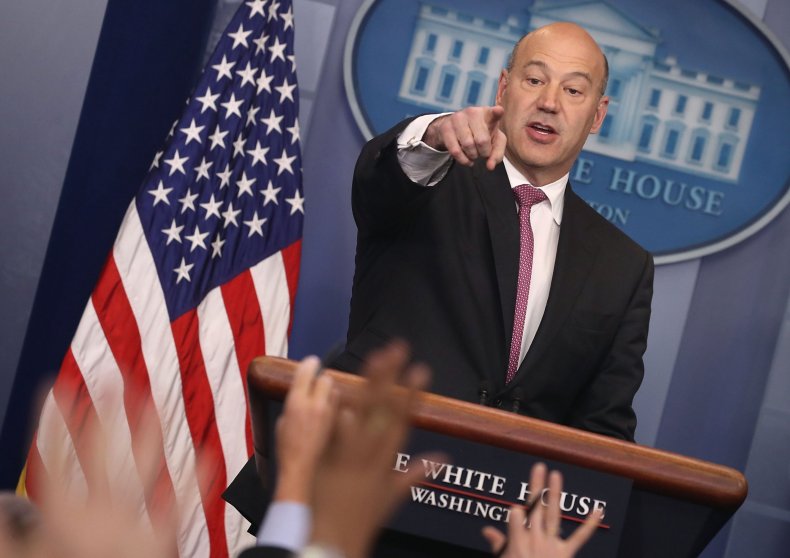 Cohn's expected departure is just the latest for the Trump administration. Last week, White House Communications Director, and close confidant of the president, Hope Hicks announced she too was leaving, a significant blow to Trump. Staff secretary and policy coordinator Rob Porter, a Harvard law graduate, also recently resigned amid allegations of domestic abuse. Forty-three percent of top White House officials have now departed less than 14 months since Trump took office, according to the Brookings Institution.
Porter and Cohn join the growing list of administration officials with specific policy expertise to have left their roles, leaving vacancies aplenty and fewer checks on Trump's decision making.
The financial markets reacted overwhelmingly negatively to Cohn's announcement, with the Dow opening down more than 300 points Wednesday.
"Of all the Trump administration resignations, this will be the one most meaningful for markets," Michael O'Rourke, chief market strategist at JonesTrading Institutional Services, told Fortune. "Cohn was the administration official financial markets had the most confidence in. This opens the environment up to whole new wave of uncertainty. The likelihood of a trade war just jumped dramatically."
The Democrat Cohn was well known as pro-free-trade and stood against Trump's more nationalist economic policies, which helped him win the 2016 election.
Indeed, Cohn may have felt he wasn't being tapped enough for his expertise. He reportedly told Trump and White House Chief of Staff John Kelly that he was only using "20 percent" of his abilities and wanted to be in a position to use up to 80 to 90 percent, according to Axios.
The White House stated Cohn was not specifically leaving over one issue, according to The New York Times, and Trump himself praised Cohn's work in a statement.
"Gary has been my chief economic adviser and did a superb job in driving our agenda, helping to deliver historic tax cuts and reforms and unleashing the American economy once again," Trump said in a statement to The Times. "He is a rare talent, and I thank him for his dedicated service to the American people."
Cohn, who is Jewish, also reportedly mulled leaving his post last year following the president's "both sides" response to the violent and racially charged protests in Charlottesville, Virginia. In an interview, Cohn called out Trump's comments but ultimately stayed on for several more months.