Coinbase Fires 18 Percent of Workers via Personal Email After Crypto Crash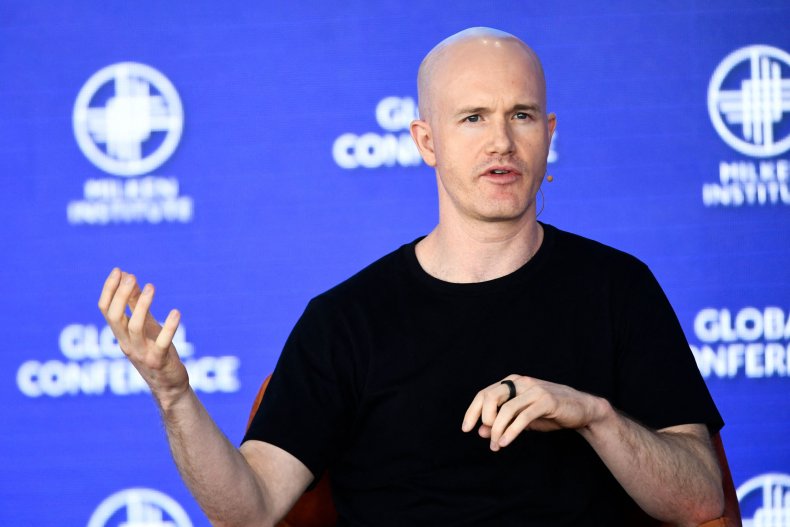 Cryptocurrency exchange Coinbase fired 18 percent of its employees via personal email on Tuesday as the cryptocurrency market continued to nosedive.
Roughly 1,100 Coinbase employees were locked out of their work accounts on Tuesday morning. They later received emails to personal accounts informing them that they were being terminated due to the "economic downturn." Coinbase CEO Brian Armstrong explained that the abrupt action was taken to prevent departing employees from making "rash" decisions that could harm the company, arguing that it was "the only practical choice" since they had access to "sensitive customer information."
"If you are affected, you will receive this notification in your personal email, because we made the decision to cut access to Coinbase systems for affected employees," Armstrong wrote in a blog post. "I realize that removal of access will feel sudden and unexpected, and this is not the experience I wanted for you."
"Given the number of employees who have access to sensitive customer information, it was unfortunately the only practical choice, to ensure not even a single person made a rash decision that harmed the business or themselves," he added.
Armstrong said that the decision to fire the workers was necessary due to an expected recession and a coming "crypto winter," while admitting that Coinbase "grew too quickly" while they "were in the early innings of the bull run and adoption of crypto products was exploding."
Cryptocurrency exchanges have struggling due to a crash that has seen cryptocurrencies lose $2 trillion in value since last November, including $1 trillion over the past two months alone. Coinbase reported a $430 million net loss in the first quarter of 2022, while losing over two million active users.
In a blog post earlier this month, the company announced a hiring freeze and said that it was rescinding "a number" of job offers to new hires.
The firings came only days after Armstrong took aim at a petition allegedly from Coinbase employees that demanded several top executives leave the company. In a series of tweets, Armstrong called the petition "dumb," urged the employees to "quit" and warned that they would "be fired" if they were "caught" publicly criticizing the company.
A Securities and Exchange Commission filing on Tuesday noted that the "restructuring plan" should be completed by the end of June. The company estimated between "$40 million to $45 million" in related expenses, nearly "all of which are related to employee severance and other termination benefits."
Coinbase declined to comment further on the manner its employees were fired on Tuesday when contacted by Newsweek.
Fox Business host Charles Gasparino reacted to the news by blasting the way that the company chose to fire employees. On Twitter, he said that Armstrong "can do better," while tweeting, "maybe I'm old fashioned but I've been downsized before in a much more humane way."