Colin Kaepernick Is This Generation's Civil Rights Leader, Olympian John Carlos Says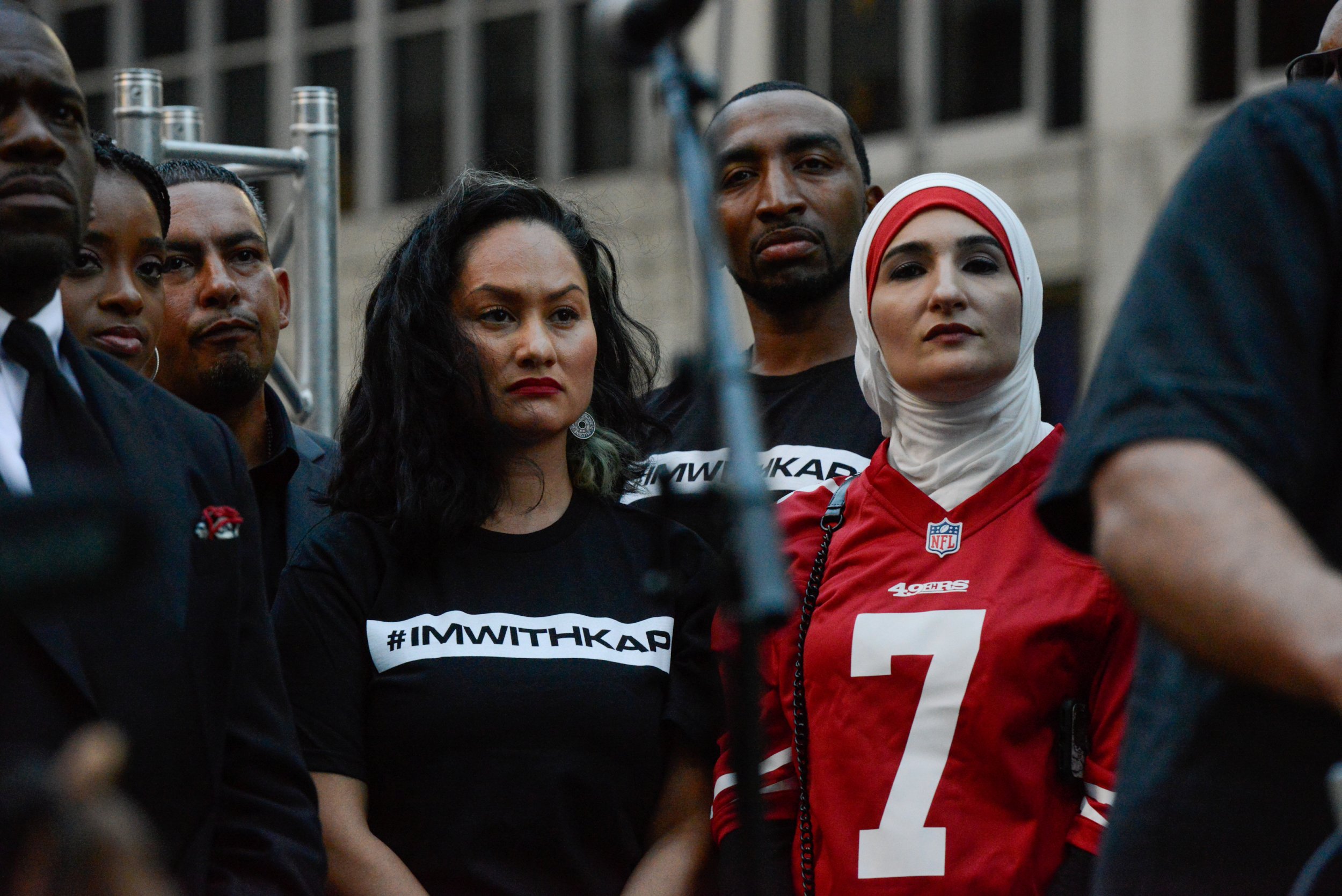 The African-American athlete who sent shockwaves across the globe by raising a black power salute as he accepted a bronze medal at the 1968 Mexico City Olympics, says that NFL quarterback Colin Kaepernick, who remains unemployed because of his protest against police brutality, is "this generation's iconic civil rights leader."
John Carlos told TMZ that Kaepernick's "commitment and sacrifice" to the issue makes him "one of many great individuals whose name will be spoken alongside the likes of Muhammad Ali, Jackie Robinson, Dr. Tommie Smith, Peter Norman, and myself." Smith, who won the gold, joined Carlos in the controversial salute. Norman, an Australian, stood in solidarity with the two Americans.
It's unclear when Carlos and Kaepernick met, but sports writer Dave Zirin of The Nation tweeted a picture of the meeting on Thursday:
Like Kaepernick, Carlos was shunned for his political activism during the height of his athletic prowess, which makes Kaepernick's activism so much more powerful, he said.
"I think he would like to play in the NFL, but I don't think that's the end result. I think he will be succumb by the overall power of what his statement is. He's there for social justice, and that will supersede football long after football is said and done," he said.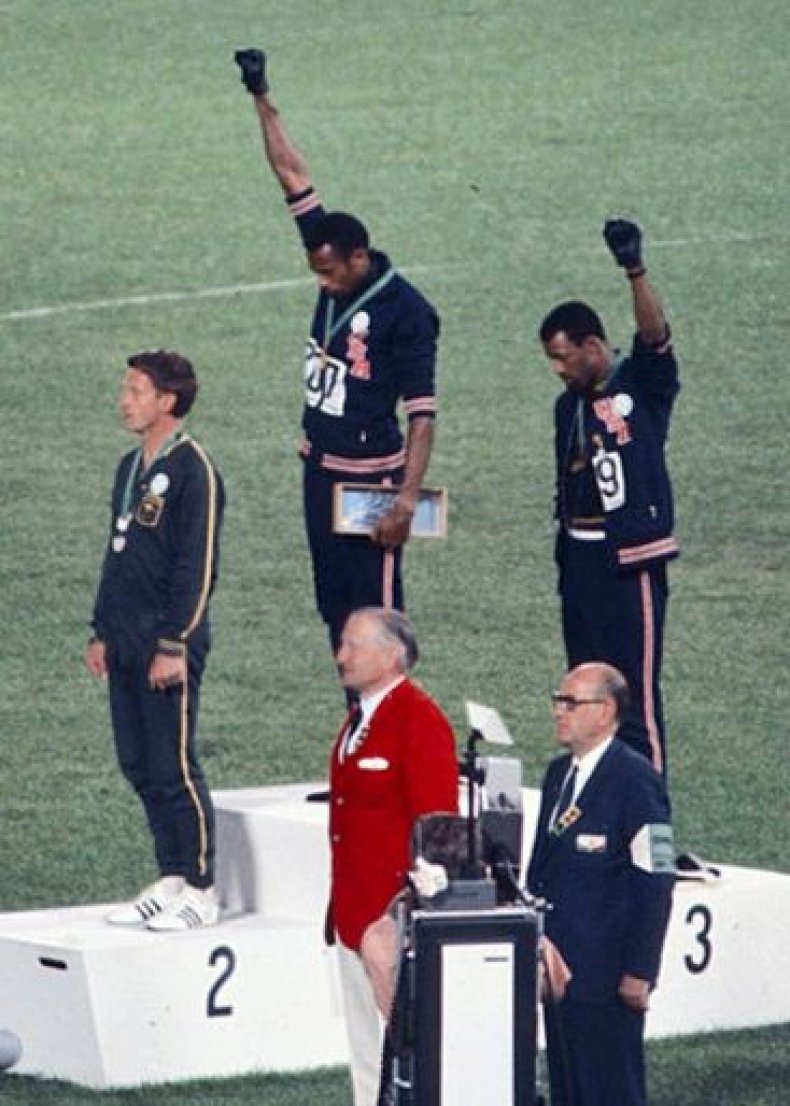 Kaepernick, 30, remains unsigned this season, despite quarterback injuries on multiple teams this season. His lawyer contends that NFL team owners have conspired to keep Kaepernick off the field thanks to creating the "take a knee" protest during the national anthem. Other players have since joined the fight against police brutality, much to the chagrin of President Donald Trump, who said such "son of a bitch" players should be fired for voicing their opinion on the sidelines.
As noted by Bleacher Report, Carlos isn't the first to liken Kaepernick to Ali. Earlier this year, sociologist Harry Edwards said that the former San Francisco 49ers quarterback "sparked a national conversation about race," much like Ali did when he refused to fight in the Vietnam War.