Colin Kaepernick Lawyer Says Broncos GM John Elway Violated Gag Order in NFL Collusion Case
Colin Kaepernick's lawyer has rebuked Denver Broncos general manager John Elway for breaching a gag order in a collusion case involving the former San Francisco 49ers quarterback.
Last week, Elway explained the Broncos were not interested in signing Kaepernick, revealing the quarterback had passed on the chance to join the franchise two years ago.
"You know what, and I said this a while ago: Colin had his chance to be here," he was quoted as saying by ESPN.
"We offered him a contract. He didn't take it," Elway said. "As I said in my deposition [...] he's had his chance to be here. He passed it."
Tellingly, Elway had prefaced his words by admitting: "I don't know if I'll be legally able to say this."
Kaepernick's lawyer, Mark Geragos, argued the Broncos' GM had indeed violated a confidentiality order from his deposition in the former San Francisco 49ers player's lawsuit against the NFL.
"Mr. Elway, clearly he violated the protective order that the NFL has been wielding like a club at me," Geragos said over the weekend on his "Reasonable Doubt" podcast.
"And he's apparently suffering from some real brain trauma."
Along with Houston Texas owner Bob McNair and Dallas Cowboys owner Jerry Jones, Elway was among those who gave a deposition in the collusion suit Kaepernick lodged against the NFL's 32 owners in October.
The Wisconsin native rose to prominence in 2016 as he opted to kneel rather than stand during the national anthem as an act of silent protest against social and racial injustice.
The gesture drew a mixed response within the sport and outside the NFL's sphere, but it also served as an example for a number of other NFL players who chose to emulate their colleague.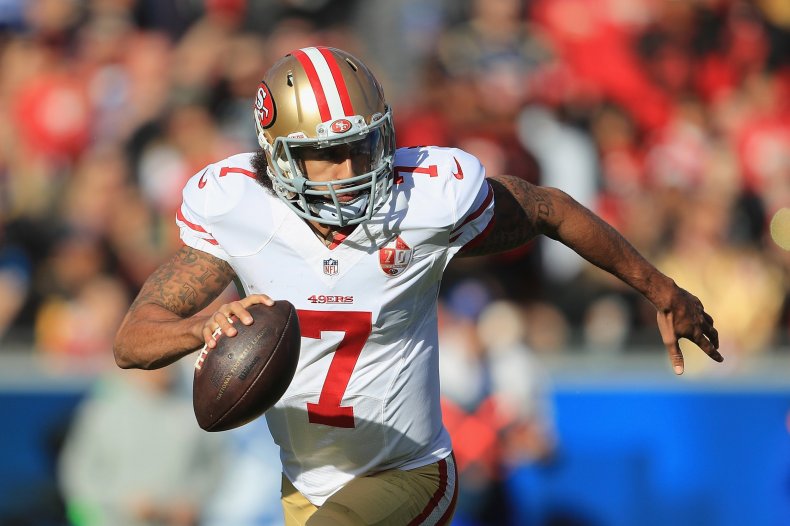 After becoming a free agent, Kaepernick wasn't given a tryout, which has led him to accuse the NFL franchises of colluding with each other to prevent him from a return to the league.
According to Elway, in 2016 he twice met with Kaepernick as the Broncos and the San Francisco 49ers looked to engineer a trade, which would have required Kaepernick trimming his salary from $11.9 million to $7 million.
Despite lengthy negotiations, the deal never went through and Elway made clear the Broncos will not revive their interest in the quarterback, even though they are looking to boost their options in the role.
Kaepernick is still waiting on an offer from an NFL team and while that might not seem forthcoming, Geragos hinted his client was ready to pick up the phone if a call were to materialize.
"He's laser-focused," he added.
"He works out like a banshee. I just saw him last week. Physically, he could not be in better shape […] [He is] ready to go at any moment."