Colin Kaepernick Named GQ's 'Citizen of the Year': Story Reveals Activist Life Even as Football Star Remains Silent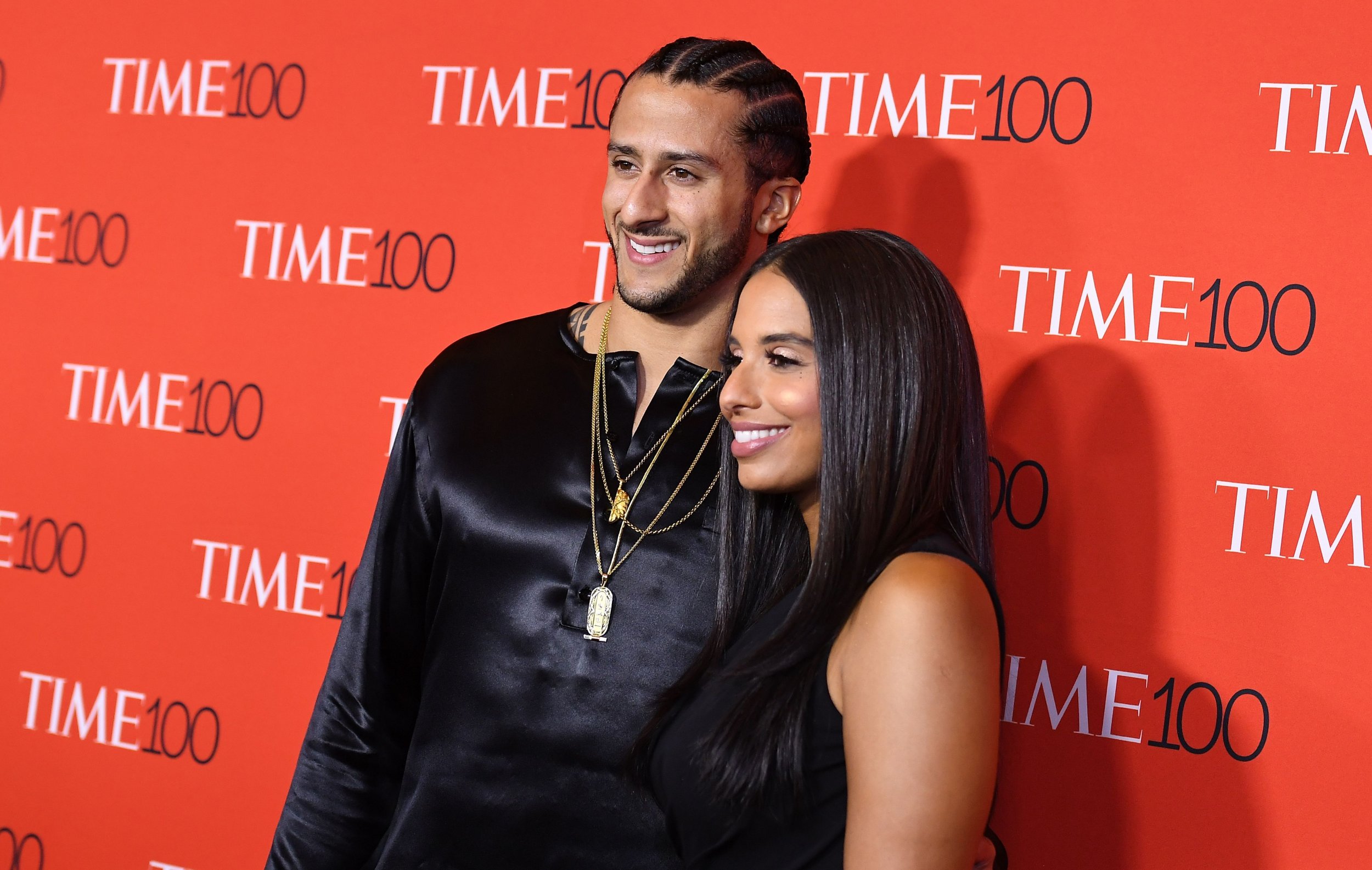 Colin Kaepernick was once an NFL superstar who led his team to the Super Bowl in his rookie season. But he hasn't taken a snap this season. After first sitting, then kneeling, during the national anthem, no team signed him in the off-season. Being out of football hasn't kept Kaepernick out of the spotlight, though. He has embraced a new role in the culture at large as perhaps the most famous activist and advocate for people of color in the United States.
The former San Francisco 49ers quarterback graced the cover of GQ, the magazine revealed Monday, and billed as the publication's "citizen of the year." The article is a stark reminder of Kaepernick's reality: that, not necessarily by choice, he is more an activist than an athlete now. And even though his decision to protest the oppression of black Americans and police brutality has kept him out of the league, Kaepernick is not backing down. He cooperated with GQ for the article—the accompanying photographs are stunning—but was not quoted in the story. He has stayed silent in the wake of what many would consider a blackballing from the NFL and as countless others in the country's most popular sport have followed his lead in taking a knee.
"Why talk now, when your detractors will only twist your words and use them against you? Why speak now, when silence has done so much?" wrote GQ's editors. "At the same time, Colin is all too aware that silence creates a vacuum, and that if it doesn't get filled somehow, someone else will fill it for him."
Make no mistake: Kaepernick wants back in the NFL. But amid his collusion lawsuit against the league (which some speculated might permanently kill his career), it appears he's at peace serving as a famous advocate for the movement.
"I see what he's done as art. I believe that art is seeing the world that doesn't exist," filmmaker Ava DuVernay told GQ as she recounted a dinner with Kaepernick."I think some folks see his protests, his resistance, as not his work. Not intentional. Not strategic. Not as progressive action. As if this was just a moment that he got caught up in. This was work. This is work that he's doing."
This is Kapernick's work, and it's bigger than anything he could have ever done on the football field. As entertainment and civil rights legend Harry Belafonte said in the story, "To see people like Colin Kaepernick having gotten the message and carrying the cause forward is the greatest reward I could ask for."
It remains incredibly damning for the league that quarterbacks who are statistically inferior to Kaepernick in every way keep getting jobs while he remains out of the game. But according to John Carlos, one of the black Olympians who famously raised his gloved fist during the national anthem at the1968 Summer Games, Kaepernick is "this generation's iconic civil rights leader."
We don't usually think of famous pro athletes as citizens—they are, but they live on a plane of existence that's separate from our own. Kaepernick has leveraged that platform into delivering a message that has been impossible for any American to ignore. Even if he's no longer a fixture on Sundays, Kaep's place as "citizen of the year" is a position no NFL owner can take from him.