Colin Powell Wishes Trump Would 'Do What Nixon Did' and Resign From Presidency
Former Secretary of State Colin Powell is suggesting that President Donald Trump take a page from former President Richard Nixon's playbook in the aftermath of the riot at the U.S. Capitol earlier this week.
"Those who are suggesting impeachment or the 25th Amendment, that's time-consuming," Powell told NBC's Today on Friday. "I wish he would just do what Nixon did, and that's step down."
Powell, who led the State Department under President George W. Bush, added that "somebody ought to go up there and tell him it's over. The plane's waiting for you, you're out. That way he would not only step down, he would in addition sort of cut the guts out from underneath this group of people who he has working for him."
The president is facing growing calls for his removal from office, either through impeachment articles or by the 25th Amendment. More than 200 members of Congress have called for Trump to go, most of them Democrats.
But there are a handful of Republican lawmakers joining the effort. Congressman Adam Kinzinger (R-Ill.) became the first GOP lawmaker to call for Vice President Mike Pence and the Cabinet to remove Trump from office.
"Sadly, yesterday it became evident that not only has the president abdicated his duty to protect the American people and the people's House, he invoked and inflamed passions that only gave fuel to the insurrection that we saw here," Kinzinger stated in a video posted to Twitter on Thursday. "It's time to invoke the 25th Amendment and to end this nightmare."
On Friday, Senator Ben Sasse (R-Neb.) said he would "definitely consider" articles from the House of Representatives to impeach Trump. Sasse told CBS News that what Trump did "was wicked" as he acted against his oath to the American people "to preserve, protect and defend the Constitution."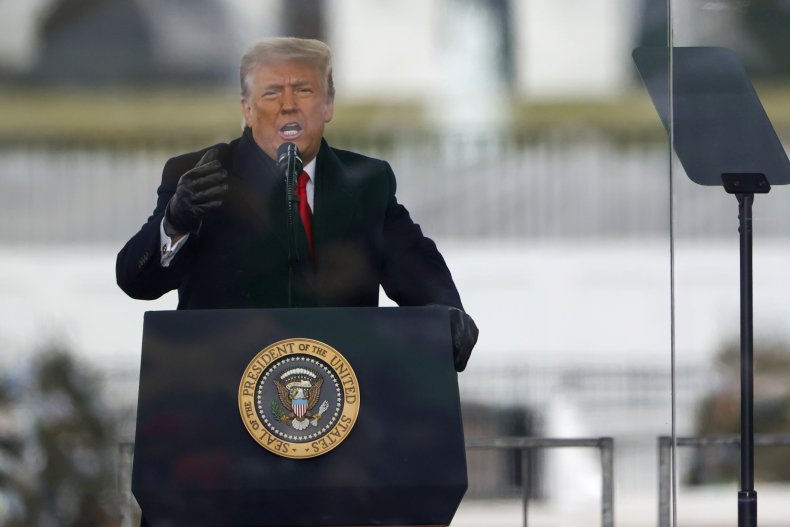 Thousands of Trump supporters gathered Wednesday to protest a congressional meeting to certify President-elect Joe Biden's Electoral College win. The area went into lockdown as groups of people clashed with federal police and breached the building. Five people died during the riot, including one Capitol police officer.
Trump addressed the crowd before the violence began, repeating baseless claims that the 2020 election was stolen from him. At one point in his speech, Trump said: "We will never give up, we will never concede."
As protesters later stormed the Capitol building, Trump posted a video to Twitter telling his supporters "we love you" but encouraged them to go home. On Thursday, the president issued a more severe condemnation and warned anyone who broke the law "will pay."
Several members of the Trump administration have resigned over the violence in the U.S. Capitol, including Stephanie Grisham, Elaine Chao, Betsy DeVos, Mick Mulvaney and other longtime officials and aides. Powell suggested Trump join them as soon as possible.
"What he is responsible for is one of the most disgusting things I've ever seen," he told NBC. "He should be totally ashamed of himself, and he should take that shame and turn it into a resignation as quickly as possible."
Newsweek reached out to the White House for comment but didn't receive a response prior to publication.