Women in Academia Carry Bigger Burden Than Men, Study Shows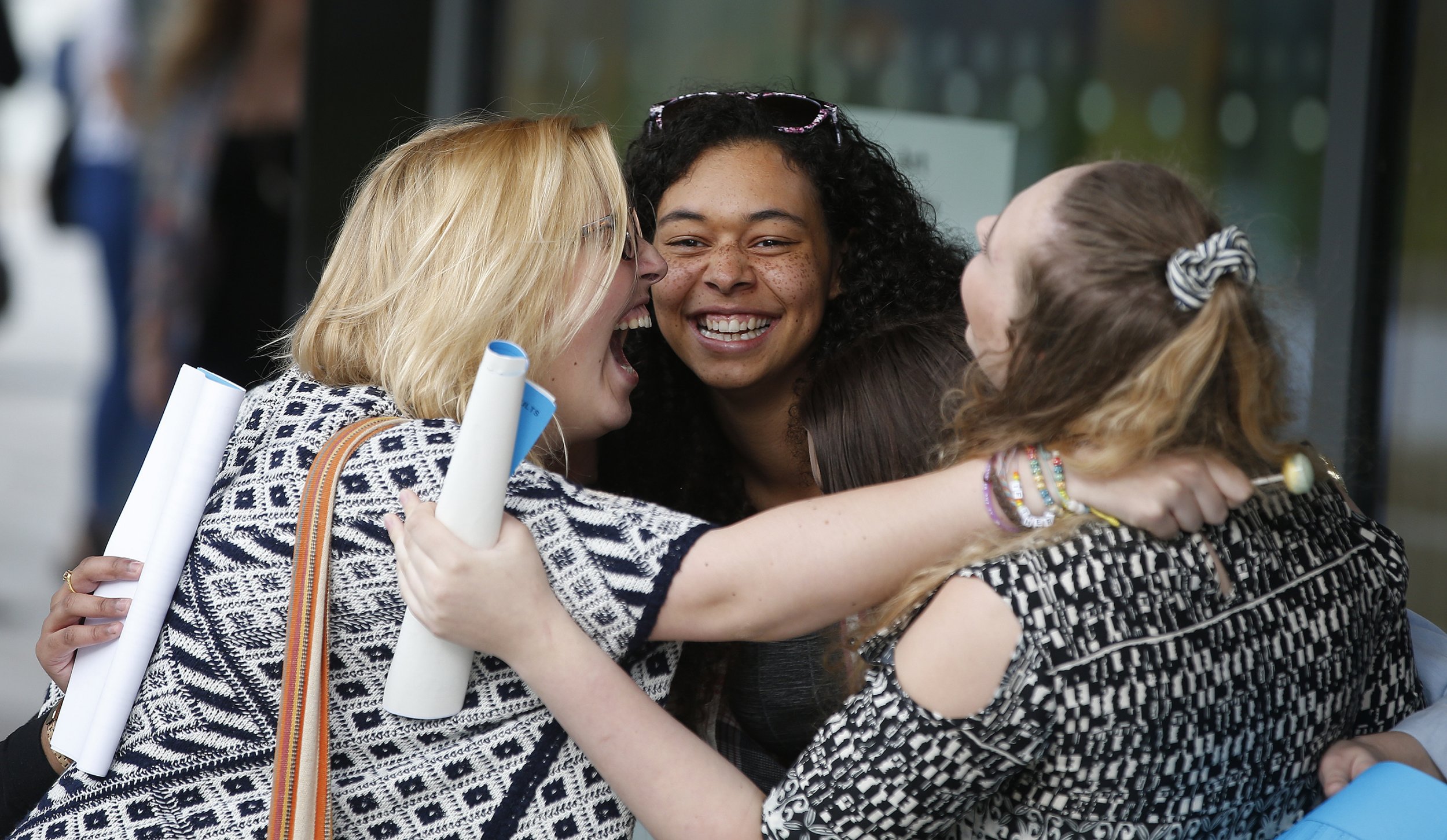 Women in America have some new research to back up claims many have long made: Females in the workplace are often asked to do more than their male counterparts—and all so they can end up bringing home less bacon at the end of the day.
Data from more than 140 universities show evidence that female faculty members "perform significantly more service than men" across campuses nationwide, according to a study published this month in Research in Higher Education. Women working in academia are more likely than men to become advisers, participate in committees, run clubs and oversee other student services. In turn, male faculty members have more time to write books, run for office or serve as the face of the university.
Some professors say institutionalized gender norms could be to blame.
"We tend to see female faculty members usually take on the nurturing tasks for undergraduate students," Amy Quinn, an adjunct professor at Rowan University in Philadelphia, tells Newsweek. "We're the ones students usually talk to about their personal crises—they tend to come to the women for the 'mom things.'"
(As an example, Quinn says she and another female professor had just managed to locate a student who was believed to have disappeared from the campus community. "Rather than just fail her, we tracked her down and asked her what was going on," Quinn said. "Turned out she'd been suffering a health issue and was taking time to recover.")
The idea of women working more for less is nothing new, and earlier studies have indicated the gender wage gap permeates academia the same way it does most other industries throughout the United States. Whereas male school teachers earned $1,096 a week on average in 2015, female teachers made $956—roughly 87 cents to the dollar.
The new data reveal woman may bear more of the burden than men of addressing students' needs inside and out of the classroom. Sara Thompson, a graduate assistant at the University of Maryland, said many female faculty members view taking on such additional service roles as critical to achieving tenure status.
"Women are less conditioned to saying no to things, and having to work harder than men for the same opportunities since they're sometimes seen as starting at a lower point," Thompson tells Newsweek. "Maybe they're in a staff meeting, and they're told someone is needed to take on a new assignment. I'd imagine the ones most likely to be asked or eventually raise their hands are the women."
The latest report comes at a time when the academic world is debating the best way to help the next generation face the future.
"There's an interesting discussion happening at universities about what a faculty member's role is: Is it to nurture and help the next generation succeed, or is it to be the big, bad world and help our students toughen up?" Quinn says. "For me, the answer is yes to all the above. But maybe female professors are just quicker to understand the college experience is so much more than what goes on inside of the classroom."
If women are taking on more nurturing roles across U.S. campuses due to institutionalized gender roles, universities have a unique opportunity to make necessary changes that can shape the millennial mindset and eradicate stigma on campuses, Shannon Wink, an adjunct professor at Temple University, tells Newsweek.
"One of the things we talk a lot about in my arts and humanities classes is privilege, and understanding the privilege associated with sex, race and even being cisgender," Wink says. "Being aware of that privilege may help male faculty institute change. I convey approachability by letting my students know I'm here if they need anything at all, so I'm building a culture in the classroom that lets them know it's so much more than just grading their exams for us. As professors, we should all love having that responsibility."