College Student Accused of 'Financially Abusing' Family Backed: 'Move Out'
Internet commenters were outraged after one 20-year-old man revealed why he was accused of financially abusing the ones he's been keeping afloat for months.
In a viral Reddit post published on r/AmITheA**hole, Redditor u/throwaway_990287 (otherwise referred to as the original poster, or OP) said he's been living with his mother, stepfather and stepsisters for months, slowly taking responsibility for the family's finances—until enough was finally enough.
Titled, "[Am I the a**hole] for telling my step-dad that I'll eat whatever I want in this house because I'm paying for it[?]" the post has received more than 12,000 upvotes and 1,000 comments in the last day.
"My mom's husband is unemployed," OP began. "Both of them do gigs here and there...but they barely bring money to the house."
Continuing to explain that he is currently enrolled in college, the original poster said he works and pays rent, but has been forced to take on more and more financial responsibility as a result of his parents' unemployment.
The original poster also said that his stepfather and stepsisters are "big eaters," and chronicled how their affinity for specific foods eventually served as a sort of final straw.
"Ever since 3 or 4 months ago, my mom has been asking me to 'buy this, buy that, buy this again' and I've been doing their groceries too," OP wrote. "So I'm basically paying for all of the food, plus rent, plus driving my step-sister to and from school.
"Yesterday, I remembered I'd bought a watermelon...it was almost all gone...[and] my step-sister said she wanted some too," OP continued. "My mom's husband said kids go first but I said...it was my turn.
"He looked me dead in the eye and said 'Put it back, son. You can eat something else,' so I just said I'll be eating whatever I want because I was paying for it," OP added. "Later my mom came and apologized for him, but said I was...'financially abusing' my family."
With inflation rates increasing to historic levels and the food-at-home price index—which includes items from all six grocery store categories—up 13.5 percent over the last year, many families in the U.S. are struggling to just put food on the table.
Earlier this month, data published by the United States Department of Agriculture showed that more than 10 percent of households are currently food insecure, indicating that at some point in the last year, there was difficulty providing enough food due to a lack of resources.
The same data also showed that in 2021, nearly 4 percent of households experienced "very low food security," severely reducing nutritional intake and disrupting usual eating patterns.
Families facing food insecurity are likely to pull resources from wherever they can to make ends meet. Sometimes, this means relying on financial contributions from teenaged or adult children still living in the household.
But there is a fine line between contribution and complete responsibility.
When children are tasked with providing for an entire family, partially or largely due to a parent's lack of employment, there is greater potential for financial exploitation, as well as financial abuse.
However, while financial abuse can occur in intimate, familial and business relationships, an adult child's decision to eat the food they bought doesn't qualify as such and, in most cases, is likely a projection of a parent's manipulative and exploitative behavior.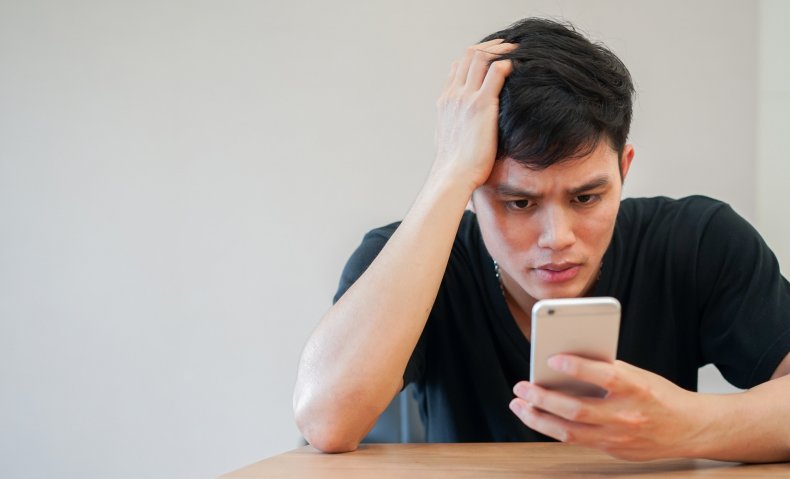 Throughout the comment section of the viral Reddit post, many Redditors echoed that sentiment, remaining adamant that despite the allegations levied against the original poster, OP is a victim of financial abuse, not a perpetrator.
"[Not the a**hole]," Redditor u/Future-Block3014 wrote in the post's top comment, which has received more than 26,000 upvotes. "They're financially abusing you."
"Funny how good parasites are at projecting," Redditor u/Hoplite68 added, receiving more than 9,000 upvotes.
"It's so scary to me how abusers learn language like this and turn it around to further their abuse," Redditor u/pray4mojo2020 chimed in, receiving nearly 4,000 upvotes.
Redditor u/imothro, whose comment has received more than 2,500 upvotes, offered a similar response.
"You're financially abusing them when you're paying for everything?" they questioned. "LOL.
"Sounds like it's time to move out," they continued. "I imagine living on your own or with a roommate is going to be less expensive than paying rent AND feeding a family of four."
"If you are paying for everything," Redditor u/TheDeadlyPandaGamer added, receiving nearly 6,500 upvotes. "You need to move out."
Newsweek reached out to u/throwaway_990287 for comment.