Man Cheered for 'Abandoning' His Mom on Payday To Avoid Paying Her Bills
A mother who "demanded" that her eldest son surrender all of his earnings to her has received a storm of backlash on Reddit.
In a post on Reddit shared under the username Icy-Hamster-2608, the 20-year-old son said he has been living with his 50-year-old mother and three siblings (aged 9, 13 and 15) for the past two years while working a full-time job.
"My mother demanded that I deposit all the money into her account on the day I receive my pay. While I realize this seems extreme, my mother would often tell me that I am the man of the household and am responsible for supporting her and my siblings," the user said.
A March 2021 study in Frontiers in Psychology,children who experience parentification (when kids take on parental and other adult-like roles such as raising siblings and caring for other family members) "may have trouble performing developmental tasks due to being overwhelmed by their family caregiving roles and responsibilities."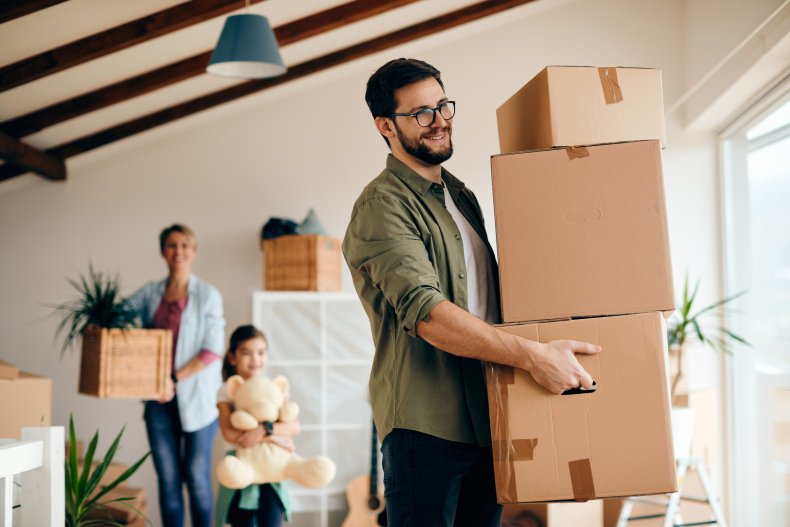 A May 2020 study in the peer-reviewed Journal of Child and Family Studies said: "Parentification roles and responsibilities are often linked with deleterious outcomes, including robbing children of age-appropriate opportunities, activities, and support.
"However, in some circumstances, such as caring for a sibling vs. caring for a parent, parentification may engender feelings of self-efficacy, competence, and other positive outcomes," the study said.
The aforementioned March 2021 study said "the condition for positive outcomes of parentification" will be "contingent upon the parent's recognition and appreciation for the family caregiving tasks performed."
The son in the latest Reddit post said that when he asked to keep some of his earnings for himself as savings, his mom would allegedly start "screaming and/or cry" and begin "shaming" him.
She allegedly "flipped" out one time when the son said he wanted to move out. Packing all of his belongings, she told him to "leave right then and there" even though he explained that he couldn't because "I have no money to my name because I paid it all to her."
One day, the user decided to move out on the day he got paid. On pay day, the user went to work with his clothes and essentials and later went straight to his new place, informing his mother with a message that he won't be coming home.
His phone was "blown up" with texts from his mom saying "I am abandoning her and my siblings and that I won't live up to my responsibilities."
His mother is now asking for his portion of the rent to help pay for bills, claiming "it is only fair because I didn't give her any advance notice" of him moving out.
The user said: "I didn't give her any advance notice because I feared a big blow up...have I thrown her and my siblings under the bus?"
Several Redditors defended the son's actions, which are "totally justified," and praised him for escaping "financial abuse."
In a comment that got 9,700 upvotes, user Syveril said: "NTA [ [not the a**hole]. You didn't tell her because the last time you did, she tried to kick you out...block her and move on.
Syveril added: "By the way, she is legally responsible for providing for herself and her minor children. What she told you is lies, and it will take some time for you to unpack all of them. She'll say anything to manipulate you, so please be aware of that and don't take what she says as truthful."
StrongBlueberry5432 agreed, stating the original poster is "Definitely NTA. This was financial abuse you have just escaped OP [original poster]."
In a comment that got 2,600 upvotes, nursepenguin36 said: "Yeah OP is not 'the man of the house' he is barely legally an adult. And if he's supposedly 'the man of the house' she can't kick him out."
TheZZ9: "OP is totally justified in doing what he did, and mom deserves the consequences of her abuse. She could have asked OP for a reasonable rent to help pay the bills but instead was greedy and demanded his entire wages," in a comment that got 230 upvotes.
Newsweek reached out to Icy-Hamster-2608 for comment. We could not verify the details of the case.
If you have a similar family dilemma, let us know via life@newsweek.com. We can ask experts for advice, and your story could be featured on Newsweek.