College Student Killed on His Graduation Day in Minneapolis Mass Shooting
A college senior was killed in a mass shooting in Minneapolis on the day of his graduation.
Two people were killed and eight more were wounded in a shooting near the Monarch nightclub in downtown Minneapolis in the early hours of Saturday morning, police said.
Charlie Johnson was identified as one of the victims in the shooting, and had been due to graduate from the University of St. Thomas that day.
"Our community is shocked and saddened by the news of Charlie's death," UST President Julie Sullivan said in a statement. "We grieve with his family and friends and pray for their comfort. On a day he and his family should have been celebrating his graduation from our School of Engineering, we are devastated by this loss."
Johnson, a mechanical engineering major, was honored during Saturday's commencement ceremonies.
The school said his name was read out during the day's three ceremonies and a chair was left empty, with a cap and gown placed on it. A family member accepted his diploma, the school added.
In a news release, the Minneapolis Police Department said the gunfire erupted after two people in a crowd got into a verbal confrontation in the 300 block of 1st Avenue North at around 2 a.m.
Both pulled out guns and started shooting at each other, police said.
Five men and five women were shot. Two of the men died and another was hospitalized in a critical condition. The other seven sustained injuries that were not thought to be life-threatening, police said.
Late on Saturday, police spokesman John Elder confirmed a 23-year-old man had been booked into custody in connection with the shooting, the Star Tribune reported. The other suspected shooter was killed, Elder said.
Five other people were shot in separate incidents in the city on Friday night and into Saturday morning, according to the newspaper, including a man who died.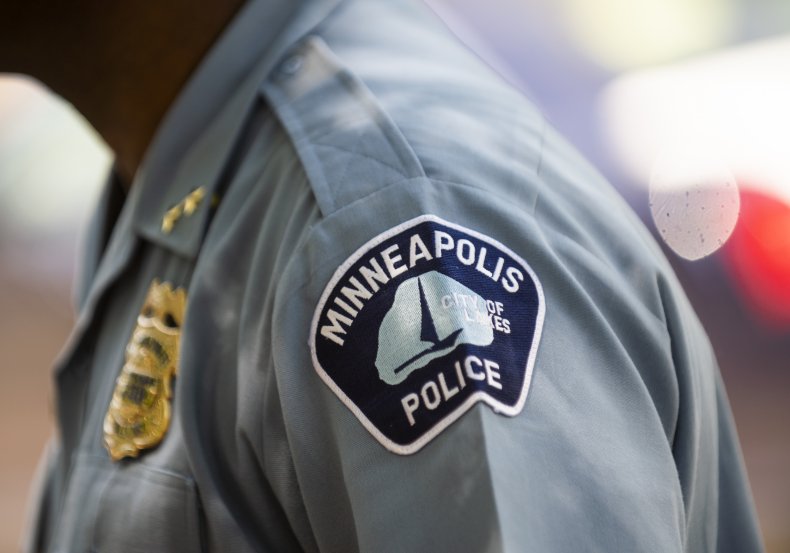 The violence came as the easing of pandemic-related restrictions brought people out to entertainment avenues in a city that has been debating defunding the police department after the murder of George Floyd, a Black man, by a former Minneapolis officer a year ago.
Meanwhile, the city's mayor and the chief of the police department issued statements condemning gun violence.
"These brazen senseless acts of gun violence must stop," police chief Medaria Arradondo said. "The perpetrators of these crimes should never find refuge or anonymity in our communities. Minneapolis police officers will continue to rush into harm's way to save lives however we need help from community leaders and residents to stand up and speak out denouncing loudly that they will not tolerate this violence as well."
Minneapolis Mayor Jacob Frey said in a statement on Saturday that Arradondo and Office of Violence Prevention Director Sasha Cotton have his full support in securing resources for the "hard work ahead."
"Last night brought more tragic news. Lives lost on our Northside and downtown, with bullets striking innocent bystanders as people welcome the warm weather and celebrate being together again," Frey said. "We must come together with an unrelenting commitment to preventative work, stopping the gun violence, and bringing the perpetrators to justice."
Newsweek has contacted the Minneapolis Police Department for additional comment.