Watch: Derek Chauvin Judge Cahill Delivers All Three Guilty Convictions
Judge Peter Cahill has announced guilty verdicts on all three charges facing Derek Chauvin. Chauvin is the white former police officer who killed Black Minneapolis resident George Floyd on May 25, 2020.
Chauvin was charged with second-degree unintentional murder, third-degree murder and second-degree manslaughter for killing Floyd. After delivering the verdict, Judge Cahill revoked Chauvin's bail.
Chauvin will remain in jail until his sentencing hearing. He could face up to 75 years in prison. His sentencing will be scheduled about eight weeks from now.
The jury reached its decision just 24 hours after lawyers from both sides delivered closing arguments. It deliberated for roughly 10 hours over the course of two days before issuing its decision.
Video of Floyd's murder showed Chauvin pressing his knee on Floyd's neck for more than nine minutes as Floyd repeatedly said that he couldn't breathe. Transcripts from body camera footage revealed that Floyd told officers he couldn't breathe nearly 30 times. He also repeatedly said that he had anxiety and claustrophobia and wasn't carrying a weapon.
Prosecutors said Floyd's death resulted from Chauvin's excessive use of force. Chauvin's defense attorneys argued that Chauvin had simply followed his police training and that Floyd's heart issues and drug use contributed to his death. Chauvin pleaded the fifth and didn't testify.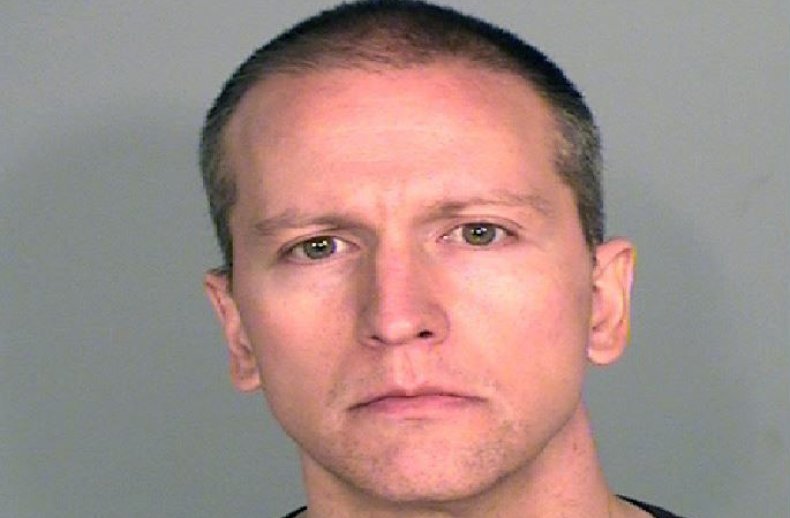 Chauvin's trial was the first for the four officers charged in Floyd's death. The three other officers present during Floyd's fatal arrest—J. Alexander Kueng, Thomas Lane and Tou Thao—all face charges of aiding and abetting murder. The three will be jointly tried in August.
The Minneapolis Police Department fired all four officers the day after Floyd's death. After being charged for Floyd's murder, Chauvin remained out on bail.
"Today's verdict is an important step forward for justice in Minnesota," Minnesota Governor Tim Walz wrote in a Tuesday statement released shortly after the verdict. "The trial is over, but our work has only begun.... We know that accountability is only the first step."
"True justice for George only comes through real, systemic change to prevent this from happening again. And the tragic death of Daunte Wright this week serves as a heartbreaking reminder that we still have so much more work to do to get there," he added.
Walz referred to the killing of Wright, a Black 20-year-old, by a white female police officer in nearby Brooklyn Center. Wright's death caused demonstrations and looting, drawing regional law enforcement resources.
Newsweek contacted Chauvin's lawyer, Eric Nelson, for comment.