Minnesota's Governor Tim Walz has declared a state of emergency for seven counties in anticipation of unrest following the trial verdict for Derek Chauvin.
Chauvin is the former police officer accused of murdering Black Minneapolis resident George Floyd on May 25, 2020. Lawyers in Chauvin's trial began making their closing arguments on Monday. A verdict will soon follow.
As such, Walz declared a state of emergency for Anoka, Carver, Dakota, Hennepin, Ramsey, Scott and Washington counties. The order will allow law enforcement officers from Ohio and Nebraska to aid the counties. The out-of-state officers will report to Minnesota State Patrol.
The recent killing of Black 20-year-old Daunte Wright by police in nearby Brooklyn Center have caused demonstrations and looting, Walz wrote in a statement issued Monday. These incidents have drawn local and state law enforcement away from the cities of Minneapolis, St. Paul and other nearby communities, he said.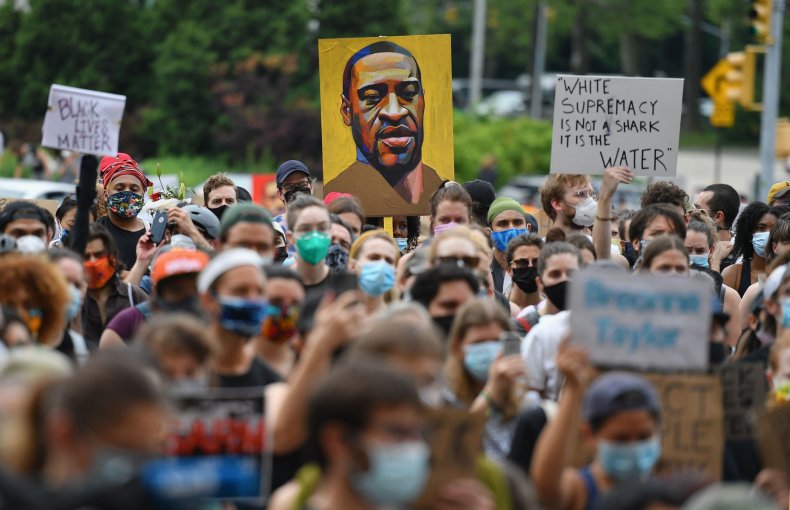 "Many Minnesotans have expressed their frustrations in a peaceful and constructive manner. However, some individuals have engaged in unlawful and dangerous activity, including looting and damaging public and private property," Walz wrote.
"These activities threaten the safety of lawful demonstrators, people in the surrounding communities and first responders," he continued.
The chiefs of police in Minneapolis and St. Paul, and the sheriffs of Dakota, Hennepin and Ramsey counties all requested that Walz seek assistance from other states. Walz is doing so under the Emergency Management Assistance Compact and Operation Safety Net, two regional agreements allowing the neighboring states to aid one another in times of civil unrest.
Peter Cahill, the judge overseeing the Chauvin trial advised jurors to plan for a long deliberation. Prosecutors said Floyd's death resulted from Chauvin's excessive use of force. Chauvin's defense attorneys argued that Floyd's heart issues and drug use contributed to his death. Chauvin pleaded the fifth and didn't testify.
Minneapolis could face unrest if the verdict doesn't meet protester demands for justice in Floyd's death.
In anticipation of possible unrest, Minneapolis Public Schools notified parents last week that in-person classes will be replaced by distance learning from Wednesday to Friday.
Last Saturday evening, California Democratic Congresswoman Maxine Waters joined Black Lives Matter protesters in Brooklyn Center to protest against Wright's killing by police.
Waters told reporters that if Chauvin isn't found guilty, "We've got to stay on the street and we've got to get more active, we've got to get more confrontational. We've got to make sure that they know that we mean business."
Cahill said that Waters comments could potentially prejudice the jury to rule against Chauvin, giving Chauvin's defense attorneys grounds to declare a mistrial on appeal.
Newsweek contacted Walz's office for comment.