Derek Chauvin Judge Cahill Says Maxine Waters 'Confrontational' Comments Could Cause Mistrial
Derek Chauvin Judge Peter A. Cahill on Monday said that U.S. Democratic California Rep. Maxine Waters could have given the defense grounds to overturn the trial on appeal.
Defense attorney Eric Nelson asked for a mistrial after more than five hours of closing arguments on Monday. He pointed to the heightened media attention and remarks made by Waters on Saturday night during a protest outside the police department in the city of Brooklyn Center, Minnesota.
Cahill denied the motion, but sympathized with the defense's concerns, according to the StarTribune.
"I'll give you that Congresswoman Waters may have given you something on appeal that may result on this whole trial being overturned," Cahill said.
"This goes back to what I've been saying from the beginning," the judge added. "I wish elected officials would stop talking about this case, particularly in a manner that is disrespectful to the rule of law and the judicial branch in our function. Their failure to do so is abhorrent, but I don't think it has presented us with additional information that would prejudice the jury."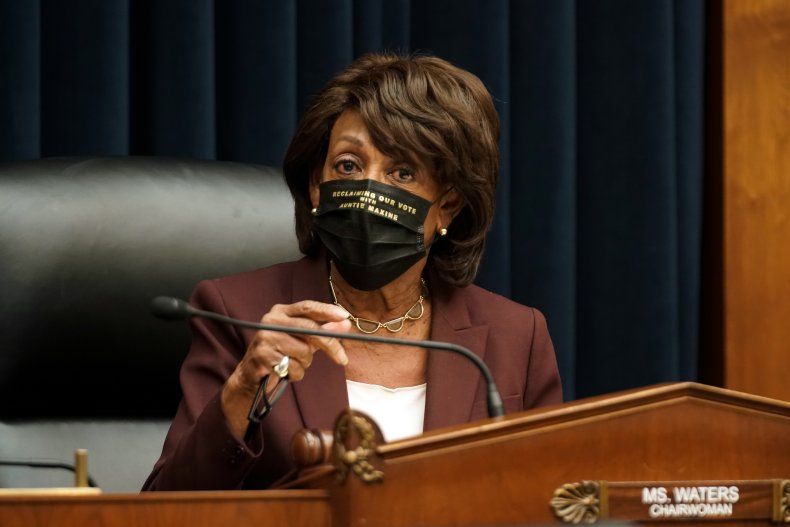 Waters joined protesters gathered for a seventh night of demonstrations in Minnesota on Saturday, after the police killing of Daunte Wright, to rally against systemic racism and police brutality.
Asked by reporters about the nearby Chauvin trial, Waters said that if the ex-cop isn't found guilty, "we've got to stay on the street and we've got to get more active, we've got to get more confrontational. We've got to make sure that they know that we mean business."
Republicans quickly condemned Waters' remarks and Georgia Rep. Marjorie Taylor Greene announced that she would soon introduce a resolution to expel her from Congress.
Texas Senator Ted Cruz accused Democrats of "actively encouraging riots & violence."
"They want to tear us apart," he tweeted. "'We gotta stay on the street,' Waters was recorded saying, adding that protesters needed 'to get more confrontational' & they should ignore the curfew in place."
In an interview with news website theGrio on Monday, Waters denied she incited violence and condemned Republicans for allegedly using her remarks to boost their fundraising efforts.
"Any time they see an opportunity to seize on a word, so they do it, and they send a message to all of the white supremacists, the KKK, the Oath Keepers, the [Proud] Boys and all of that—how this is a time for [Republicans] to raise money on [Democrats'] backs," Waters said.
Newsweek reached out to Maxine Waters' office for comment. This story will be updated with any response.