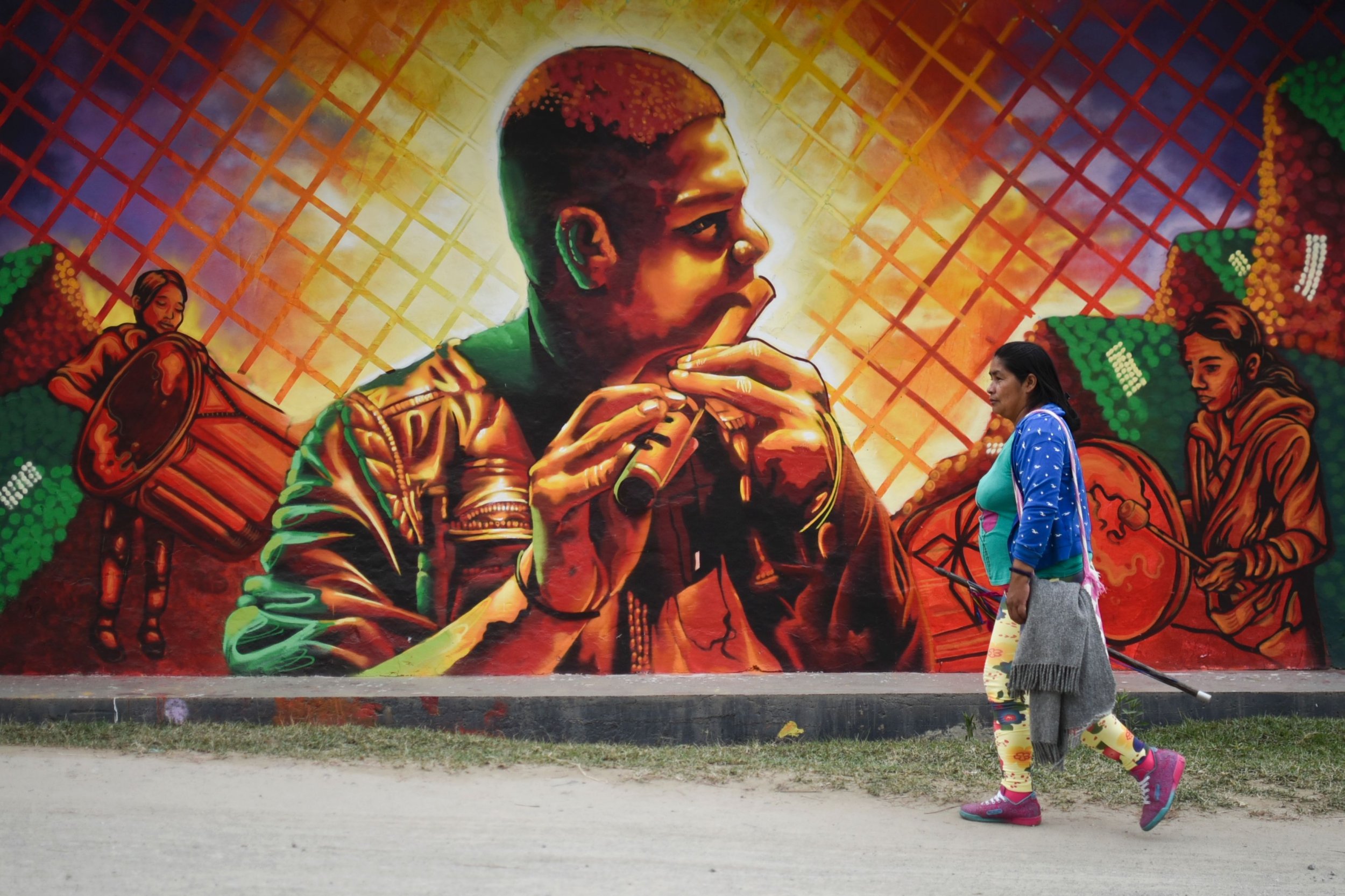 Colombian President Juan Manuel Santos announced Tuesday that he would be extending the ceasefire with FARC rebels to the end of October in order to resurrect a peace deal that voters rejected in Sunday's shock referendum result.
Both sides, the Colombian government and rebels, are moving to try to save the deal, with Bogota's chief negotiator Humberto de la Calle meeting with rebel leaders Tuesday in Havana, the Cuban capital, where the peace talks spanning four years have taken place.
The peace deal was signed by both parties but when put to the Colombian public, failed to cross the line with a 50.21 percent majority for "No" defeating the "Yes" camp's 49.78 percent in a referendum that only saw a 37 percent turnout.
"Time is very important. We can't prolong this process and this dialogue for a long time because we're in a gray zone, a sort of limbo, that is risky and can wash away the entire process," Santos said.
The conflict between FARC and government forces, which has also involved other paramilitary groups and drug gangs, has left more than a quarter of a million people dead, millions displaced and 45,000 missing in more than half a century of fighting.
Many voters believe that FARC rebels should suffer more punishment under the deal for alleged crimes committed throughout the conflict.
Thus, after the rejection of the deal, it is likely that any new agreement between the two sides would see harsher conditions for the FARC rebels, as many do not wish to see them immune from prosecution.
Leader of the FARC rebel group Rodrigo Londono—also known as Timoleon "Timochenko" Jimenez—Monday stated his and the group's desire for peace and willingness to address issues preventing the success of the peace deal.
He said that the outcome of the referendum "does not mean the battle for peace is lost" in a televized message from the Cuban capital, Havana. But some FARC leaders have said that the agreement is final, as the referendum was not legally binding.
A referendum was not required to ensure the deal was put in place but Santos said it was needed to ensure that it was legitimate in the eyes of the Colombian people.