Colorado Inmate Set to Be Released in a Week Escapes Jail After Taking Out Trash
Residents living close to a jail in Colorado have expressed their concern that an escaped inmate could target pupils at schools nearby. Christopher Garcia, 45, only had days to go before he was due to be released from Adams County Jail when he took out the trash as part of his duties as a nighttime janitor.
However, when he went to take out the refuse on Wednesday night at around 11.30 p.m., he did not return, according to Fox affiliate KDVR.
Deputies and officers with the Brighton Police Department have scoured the area, and while he could not be found, they did come across his inmate-issued clothing and inmate identification card.
He was due for release on October 31 after he was jailed on charges of failing to comply on a theft charge and failing to comply on a forgery/possession of a controlled substance charge.
Locals have been left angered when they learned that the Adams County sheriff's office had waited 12 hours before releasing information about Garcia's escape, especially as Overland Middle School is located nearby.
Julissa Sanchez said: "It's scary to know there's somebody out there in the neighborhood, and it's upsetting that they don't let us know."
She added: "The jail is across the street from an elementary school and a middle school. I think that should have been known way sooner."
Another resident, Cindy Petty, told the network that police should have told the community immediately.
"I thought they were supposed to do it right away. I didn't get no phone call. I was uneasy because I didn't know what was going on," she said.
Police have appealed to the public for information on Garcia who they say is 5-foot-7, weighs 235 pounds and is balding with hazel eyes. His last known address was in the 8400 block of Staci Drive in Federal Heights.
Newsweek has requested comment from Adams County Sheriff's Office.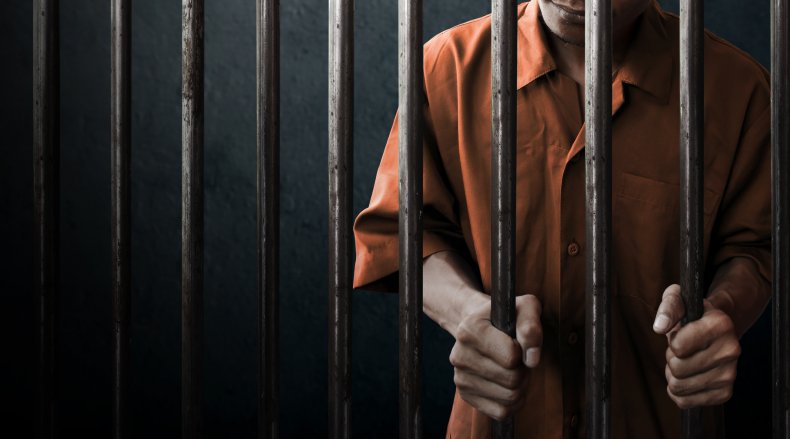 Last month, a convicted murderer escaped from a prison for the second time after he managed to break out of the East Arkansas Regional Unit in Brickeys.
Calvin Adams, 49, had been serving a life without parole sentence after his conviction for kidnapping a husband and wife and then killing the husband in Greene County in April, 1994. He had escaped from a prison in the state in June 2009 along with another convicted murderer, Jeffrey Grinder.
Also last month, three inmates who were deemed "extremely dangerous" were caught by police in North Carolina after they managed to escape Gallia County Jail in Ohio. The group used homemade weapons to overpower corrections officers before going on the run.