Columbia Overhauls Sexual Assault Policy, But Activists Say It's Not Enough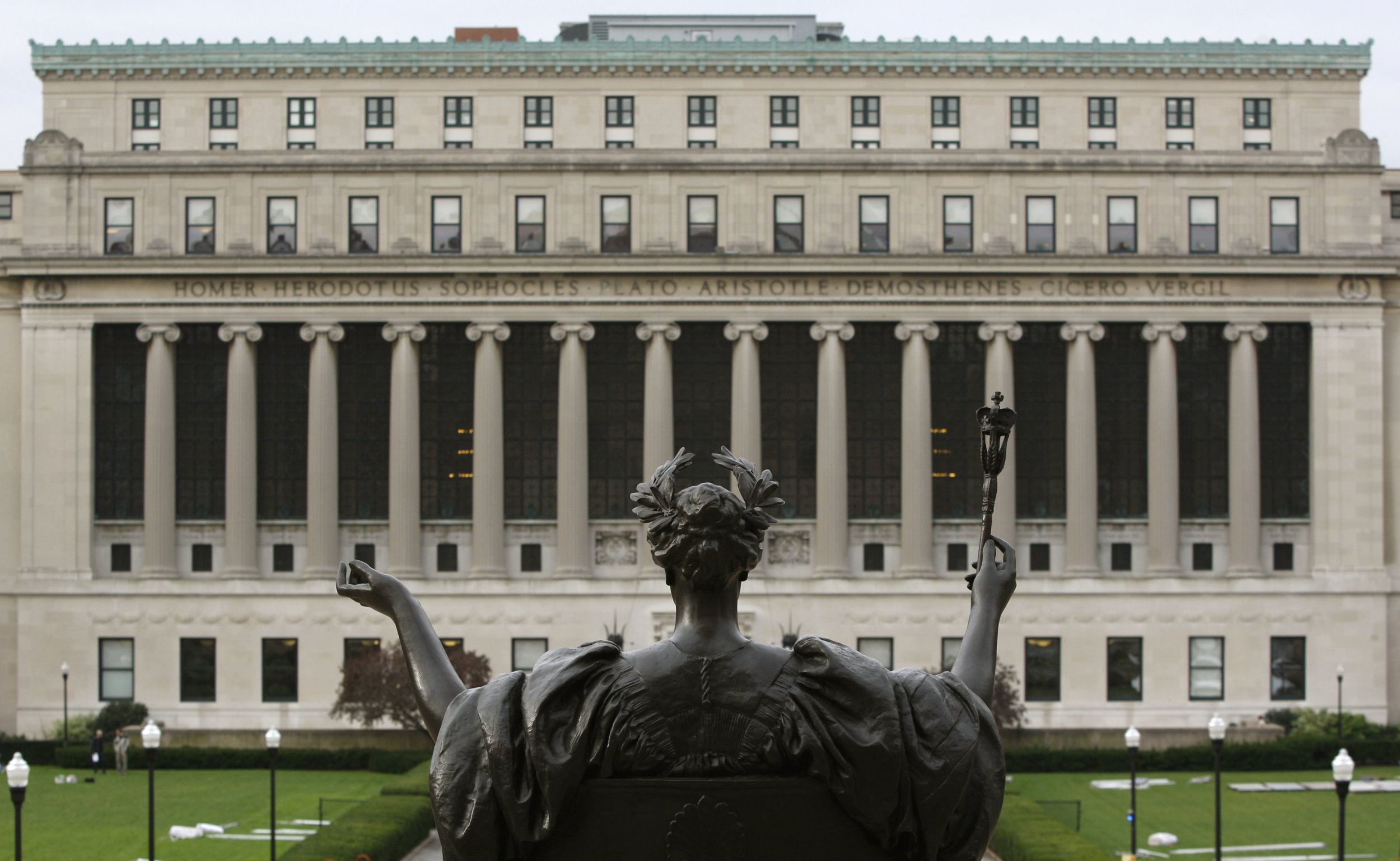 Following months of student outcry regarding campus handling of sexual assault, Columbia University has unveiled a new gender-based misconduct policy. Thankfully, it does more than simply canceling a concert.
Included in the new policy are provisions mandating an education program for students found responsible of sexual misconduct, allowing attorneys to represent complainants or respondents during the on-campus reporting process, barring students from serving on sexual violence hearing panels, and outlining the guidelines under which reports of gender-based misconduct can and cannot remain confidential.
These changes are "based on recent guidance from the White House and the U.S. Department of Education," according to a statement from Robert Hornsby, a vice president for media relations for the school.
But, student activists say, they don't go far enough—and don't adequately take their suggestions into account.
"It's really unbelievable to me that they misled us about when the decision process would be happening [and] went behind our backs," said Zoe Ridolfi-Starr, senior next year and member of the activist group No Red Tape. "They're not releasing the data about the sanctioning decisions in the past. They're refusing to do it even though they said they would. [The new policy] doesn't indicate to me that they intend to do anything differently."
Ridolfi-Starr said she was one of about ten involved students who were called into a "secret meeting" on Tuesday, informed that the changes would be announced later in the week, and allowed about half an hour to ask questions about it.
In a statement, No Red Tape, along with four similarly focused student groups, criticized the policy for ignoring students' input and demands.
"It is clear from both the content of the new policy and the process by which it was developed that this revision was largely an effort to ensure their baseline compliance with the recently enacted Campus SaVE Act and D.O.E. regulations," the statement says. "This policy does not reflect students' needs, and changes made are not adequate to ensure student safety." It goes on to detail what is missing:
For example, this policy does not guarantee accommodations like housing and academic changes for survivors, it does not establish clear or useful sanctioning guidelines, it does not sufficiently improve the training for staff members who interact with survivors, and it leaves the appeals process in the hands of Deans with no expertise, inadequate training, and a clear bias. Students have been raising these concerns and many others for months, yet this policy does nothing to address them.
Suzanne B. Goldberg, a law professor who serves as Special Advisor to President Bollinger on Sexual Assault Prevention and Response and helped draft the document, disputed the charge that students input wasn't taken into account.
"Many of the policies' provisions were direct responses to student concerns and suggestions raised throughout the last academic year," Goldberg told Newsweek.
Though she conceded that certain accommodations aren't "guaranteed" survivors, "if a student needs ongoing assistance during their time at Columbia after having experienced gender-based misconduct, they can get those accommodations as appropriate." The distinction is more than semantic—it requires a campus authority, or several, to determine what is an "appropriate" accommodation.
Goldberg added, "This policy builds on the strengths of the old policy and provides enhanced protections and processes for the entire community."