Columbia Students Debate Vigilante Justice and Posting Names of Students Accused of Sexual Assault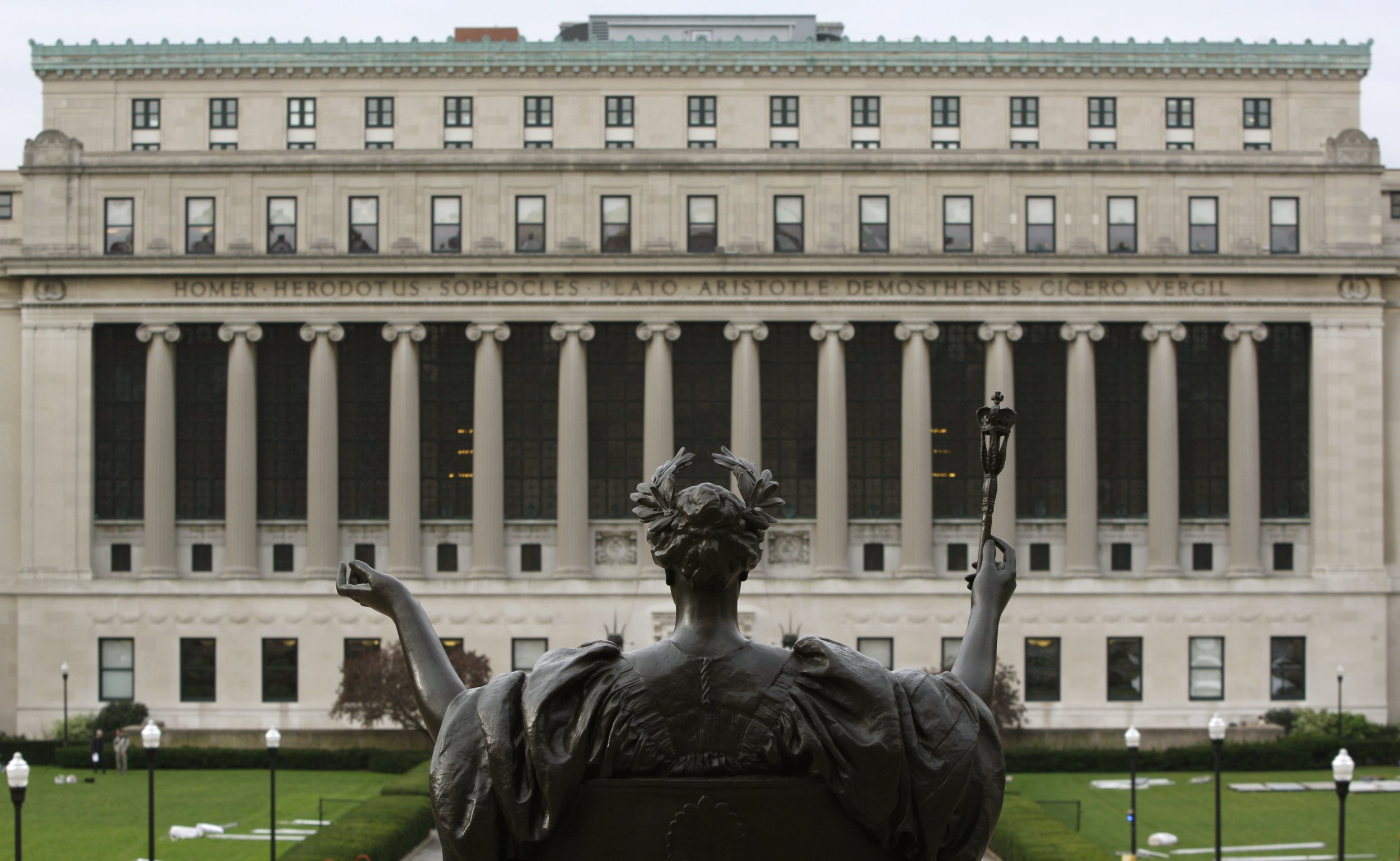 For months now, the conversation about sexual assault at Columbia University has been emotionally charged and increasingly divisive. There was a student petition in February demanding the university release data on how assault complaints are handled, a town-hall meeting on the same issue in March and a federal complaint filed against the school by 23 students in April.
This debate hit a frenzied pitch last week, in the final days of the semester, after four names were scrawled in ink on the walls of several women's bathrooms around campus. Above the names was the label: "Sexual Assault Violators on Campus." The graffiti first appeared in Hamilton Hall, an academic building. Quickly removed, the list reappeared in bathrooms in several other campus buildings. Then, printed fliers popped up in bathrooms. Labeled "Rapists on Campus," they contained the same four names.
No one has claimed responsibility for the list, and several members of No Red Tape, a student group that has been aggressively demonstrating against Columbia's rape culture this semester, denied that they were responsible.
The dispersal of the list has sparked a heated discussion about how to treat alleged perpetrators and how to protect women in the face of numerous reports of administrative inaction. It began with a May 7 post on popular campus blog Bwog. "We are incredibly disturbed that people think this is a legitimate way to deal with the issue," the editorial stated. That drew more than 200 comments, many of them angry that the list had been posted. One complained that men "must live in perpetual fear of someone ruining their fucking life because they feel like it." Another compared the "moral panic" of rape culture to the Salem witch trials.
Six days later it came out that a writer for Bwog was one of the students named on that list. The site's editors asked him to resign because of his undisclosed conflict of interest in controversy.
Witch trials or not, those names scrawled on the walls and featured in the flier were not chosen at random. Three students independently confirmed to Newsweek that all four of the people on the list went through Columbia's disciplinary process for sexual misconduct. One of the three students, Zoe Ridolfi-Starr, a Columbia junior and lead participant in the federal complaint against the school, says she has seen documentation verifying that fact. (A representative for Columbia said in a statement that "the University does not comment on the particulars of disciplinary proceedings regarding sexual misconduct.") And another complainant, junior Emma Sulkowicz, told The New York Times that the list included the name of the student who sexually assaulted her.
And so, for many of those on Columbia's campus who have spent much of the spring semester advocating for more transparency and more aggressive disciplinary action in sexual assault cases, the list is not a witch hunt. Nor is it, they say, a bit of vigilante justice. Instead, it is a sign of "the state of desperation that the university's incompetence has put survivors into," as Marybeth Seitz-Brown, a senior and fellow complainant, told Newsweek.
"Having done this work, I have knowledge of a lot of perpetrators and I'm terrified," she said. "I don't know what to do with this information. It's really, really difficult to know that you have information that could keep people safe."
Ridolfi-Starr says she has spoken to students who say they were assaulted by some of the men listed in that graffiti: "It's very clear from the fact that people did [post the names] that the university has systematically and severely failed to keep people safe."
That context has been lost, Ridolfi-Starr says, in the media frenzy over those four names scrawled on the walls of Columbia. "They were put in women's restroom stalls," she says. "And the language on the flier said, 'Stay safe, protect each other.' That makes it pretty clear to me that this was coming from a desire to help keep people safe."
Asked if she thinks whoever posted the names was right to display that list in bathroom stalls, she says the question is a tricky one. "The fact that it had to happen—people felt so desperate and so scared and so frustrated that they had nowhere else to turn," she says. "That is wrong."