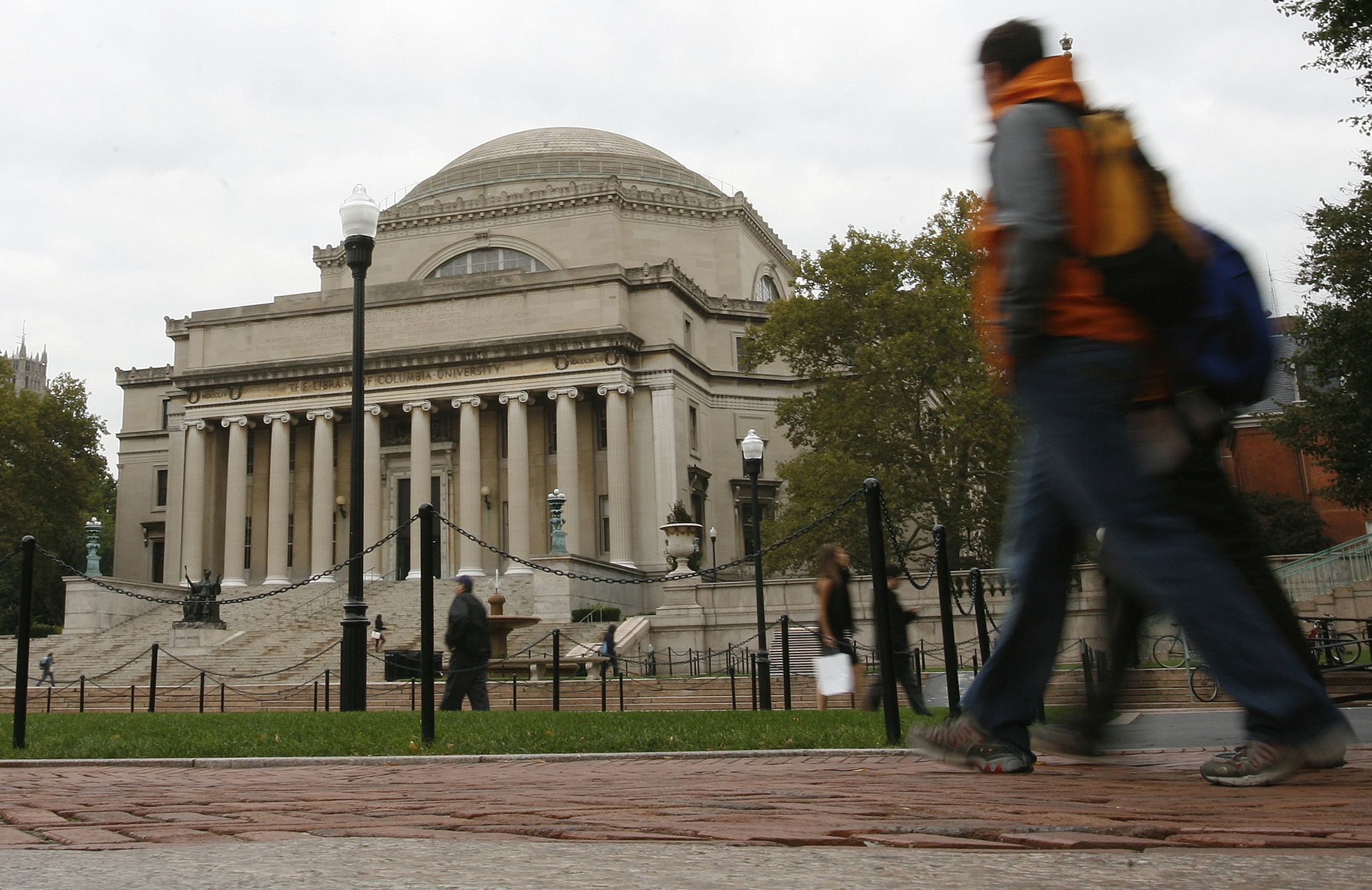 Twenty-three Columbia University students collectively filed federal complaints against the Ivy League university Thursday, alleging a range of violations involving the mishandling of sexual assault cases and retaliation against survivors.
Their complaint spans more than 100 pages and specifies violations of three federal laws: Title IX, which governs equal access in education; Title II, which prohibits disability discrimination; and the Clery Act, which requires universities to disclose crimes on or near campus. Violations of the former two laws could jeopardize the university's access to federal funding and subject it to federal review.
"The students allege that the university has failed to comply with federal laws to ensure equal access to education, respond adequately to reports of sexual assault, and provide accommodations based on disability status," according to a press release.
The complainants also accuse the school of discouraging survivors from reporting their rapes, allowing perpetrators (in some cases, repeat offenders) to remain on campus and failing to accommodate survivors with mental health concerns. One survivor says she was discouraged from seeking counseling and health services, then put on disciplinary probation for a suicide attempt.
The suit may be the first such federal complaint to draw an explicit connection between Title IX and Title II, given that rape survivors frequently experience symptoms of depression, intense anxiety and post-traumatic stress disorder.
The allegations arrive after a semester marked by heated conversations about sexual violence on the Manhattan campus. The school was accused of mishandling rape complaints in December; the same month, students petitioned the school to release data on reported incidents of sexual misconduct. A formal town hall meeting followed in March, as did an altercation between activists and admissions officers at an event in early April.
According to Zoe Ridolfi-Starr, a lead complainant and junior at the school, the complaints were in the works well before that town hall.
"It's been a huge issue, and we found that the more we were speaking about it, the more students were coming forward and saying, 'This is my experience, this is how the university failed me, this is my struggle,'" Ridolfi-Starr told Newsweek.
Ridolfi-Starr said she was assaulted on campus but declined to report it to the university, thinking the experience would traumatize her further but provide no support. She and another complainant, junior Emma Sulkowicz, spoke about the issue at a press conference with U.S. Senator Kirsten Gillibrand in early April.
"These are issues that affect our immediate, everyday lives. They're urgent," Ridolfi-Starr said. "The continued evasion and lack of response made us feel that we had no other choice [but] to use every tool at our disposal to try and pressure the university to take this seriously."
Columbia representatives have not responded yet to a request for comment.
Update: Columbia Unversity has responded with a statement:
Sexual assault and gender misconduct are unacceptable, including on college and university campuses. We have been working with students, faculty and staff to make that emphatically clear on our campus and have already taken the first of a series of significant new measures dedicated to preventing such sexual misconduct, supporting survivors, and improving adjudication of these painful cases. That process of action and reform will continue in the months ahead because we are committed to protecting the health, safety and well-being of every member of our university community. We've been told a complaint has been filed, but we have not seen it and are not able to comment on its allegations.