Comedian Jeff Ross Talks Roasting Donald Trump, Ann Coulter and the Therapeutic Nature of Insults
For over two decades, comedian Jeff Ross has insulted people for a living, a career that's often misunderstood and criticized by the less comedy-literate. Dubbed the "RoastMaster General," Ross has thrown harsh comedic barbs at countless celebrities — including Donald Trump, Justin Bieber, Bruce Willis and most recently, Alec Baldwin — for Comedy Central's long-running roast series, a show he also serves as a producer for.
Ross tells Newsweek his humor is a "survival technique to get through life." After his parents passed away during his teenage years, Ross relied on the therapeutic nature of dark comedy to help cope with his pain and loss. He soon realized that he was gifted at making people laugh and pursued it as a career. "I grew up in Newark, New Jersey and everybody likes to bust chops there," he says. "That kind of humor was how we communicated. I used to do it as a defense against bullies."
"Laughing is like instant yoga, it releases tension, it's like giving your brains and feelings a massage."
In his very specific line of comedy, Ross has not only hurled insults at some of Hollywood's most beloved personalities, he's also one of the few comedians that has successfully made Donald Trump laugh at himself.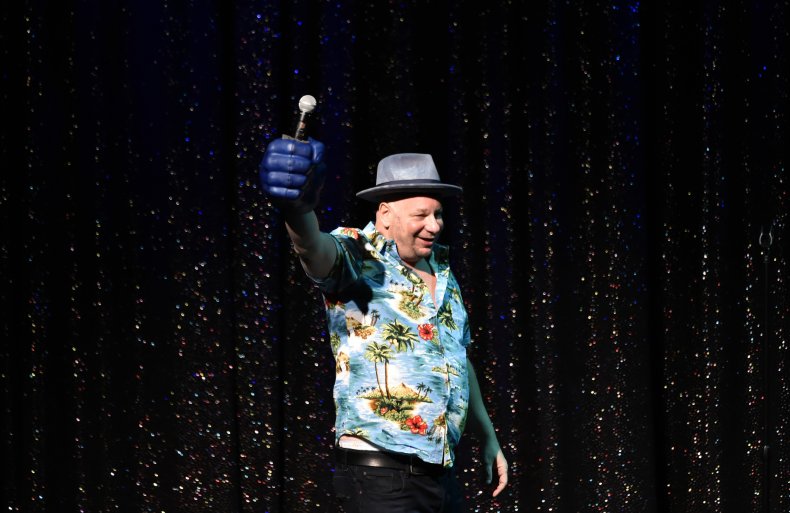 "Donald's ego is so big he videotapes himself masturbating and then masturbates to that video. Donald Trump is such an egomaniac he makes Hitler seem like he wasn't completely sure how he felt about Jewish people," Ross said to a smiling Trump during his 2011 Comedy Central Roast. "And now you're going to run for president, don't you think that's a really cool idea? You'll keep 'em honest, Donald. Personally, I hope you win because I can't wait for the assassination... I mean inauguration."
Comedian Michelle Wolf told Newsweek that Trump "never laughs" in the aftermath of her controversial set at the 2018 White House Correspondents' Dinner, where she savagely roasted the president and his inner circle for nearly 20 minutes. "It seems like a dark hole in someone's personality," she said. "If you don't have the ability to laugh... that's just sad."
However, after roasting Trump on numerous occasions throughout the years, including during private events at Mar-a-Lago, Ross politely disagreed with his friend's assessment of the president's sense of humor. "I think he has a pretty robust sense of humor," he says. "Although he's sensitive to certain things, like his finances."
"I think it's part of Trump's schtick to act like he doesn't think it's funny when in fact he'll call me after or hire me for something else and go, 'You were great, that was so much fun.'"
When asked to name some of the worst performers to pass through Comedy Central's roasts, unsurprisingly, Ross pointed to Ann Coulter's infamous appearance at the 2016 Roast of Rob Lowe. Coulter was destroyed by the professional comedians on stage when her attempts at humor failed to land.
"The only person you will ever make happy is the Mexican who digs your grave," Nikki Glaser told the conservative commentator, before SNL comedian Pete Davidson called her a "racist c*nt." During Coulter's set, the crowd loudly booed her dry jokes about Hillary Clinton and her humorless attempts to promote her book, In Trump We Trust.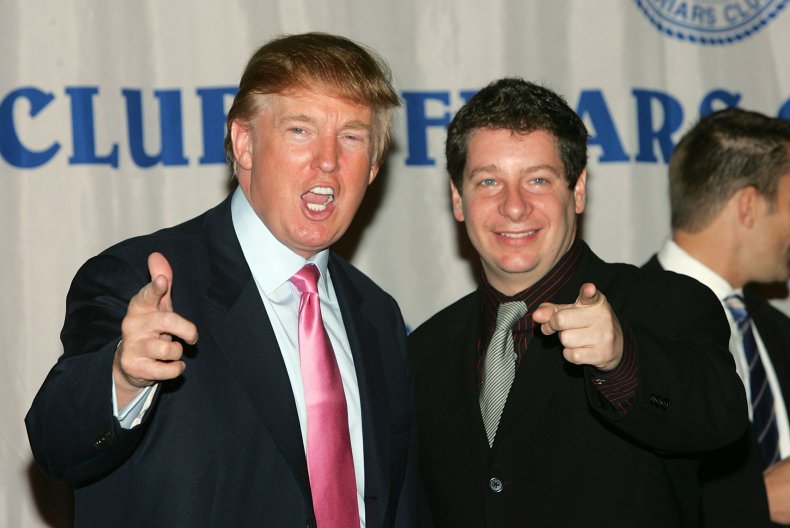 "The bad ones stand out because they're so rare," Ross explains. "We work hard to have everybody score. If I produce a show, or if Comedy Central invites someone to the roast, we want everyone to do great. But she just wasn't there to have fun. She wanted to sell her book."
In Coulter's defense, "she showed up," Ross notes, before admitting that not all his guests are able to stomach such targeted insults, and that's okay. "I found that by looking forward and not dwelling on the past was where my thick skin came from," he adds, "but I'll pull a joke if someone looks like they're not really up for it. The last thing I want is to hurt someone's feelings. I'm careful not to pick on people that aren't volunteering for it."
Earlier this year, the comedian faced backlash for mocking teenage Holocaust diarist Anne Frank in Netflix's original comedy series Historical Roasts, a show that includes Ross and other comedians dressing up as dead historical figures to brutally roast each other in character. In one episode, Rachel Feinstein's Anne Frank goes head to head against Gilbert Gottfried's Adolf Hitler. In another, John Stamos' John Wilkes Booth takes on Bob Saget's Abraham Lincoln.
"They can't complain because they're dead," Ross quips, before revealing that he chose the subjects because they were people he deeply admired. "These come from a place of affection and respect. Either I didn't know enough about them or the public was starting to forget, like in the case of Anne Frank," he explains, "I wanted to keep her name and story alive."
In response to the critics — one called the episode both "anti-Semitic" and a "complete dumpster fire" — Ross, who's of Jewish descent, noted that all the other main performers were also Jewish, including Feinstein, Gottfried and Jon Lovitz, who played President Franklin D. Roosevelt. "Mel Brooks once said something along the lines of, 'We as Jews can never undo what happened with the Holocaust but we can seek some small revenge through ridicule,'" Ross says, "I have to quote Rachel Feinstein's joke as Anne Frank. In her rebuttal, she says to Hitler, 'The best revenge is getting the loudest, most annoying Jew we could find to play you.'"
Ross is referring to Gottfried, who as Hitler, said "I think I left the oven on," when asked during the episode how he was. Despite the comedian's scrupulous intentions, some viewers still asserted that jokes about gas chambers will never be funny.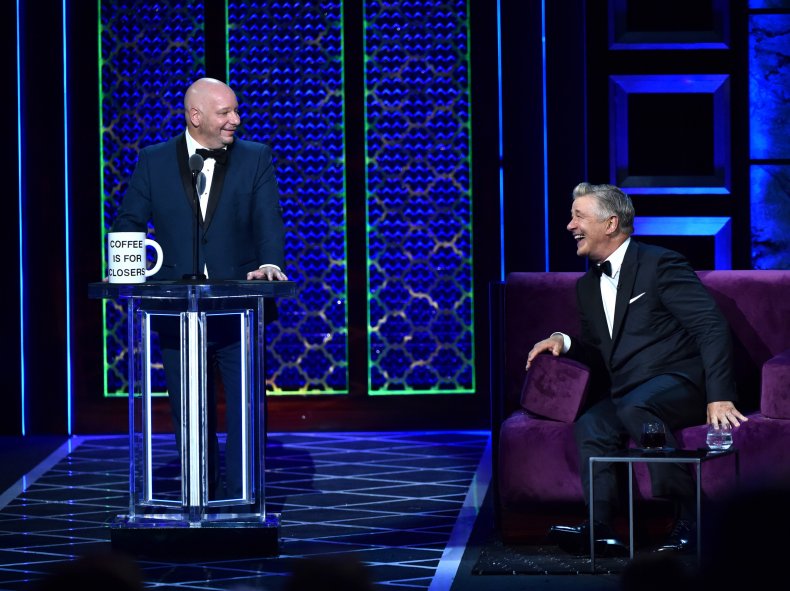 But according to Ross, no subject should be off limits and it's up to the comedian to establish that their intentions aren't malicious. Although he admits he still faces tensions when treading the delicate line between producing genuinely funny content and remaining within the confines of our politically correct culture.
"Good, thoughtful comedians evolve the same way culture evolves," Ross says. "There's not a comedian doing it as long as I have who hasn't changed the way they talk about ethnicity, religion or gender."
"But on the other hand, people are now yearning for potent, unfiltered comedy. You wouldn't want your medicine watered down. You want your medicine potent. Comedy is healing, comedy is therapy. The roasts especially are this forum for free thought, free speech, free expression, and to laugh at powerful people. There aren't many things like that left."
Comedy Central's Roast of Alec Baldwin airs September 15, 2019.