James Comey Memos Show Why Everyone Should Take Notes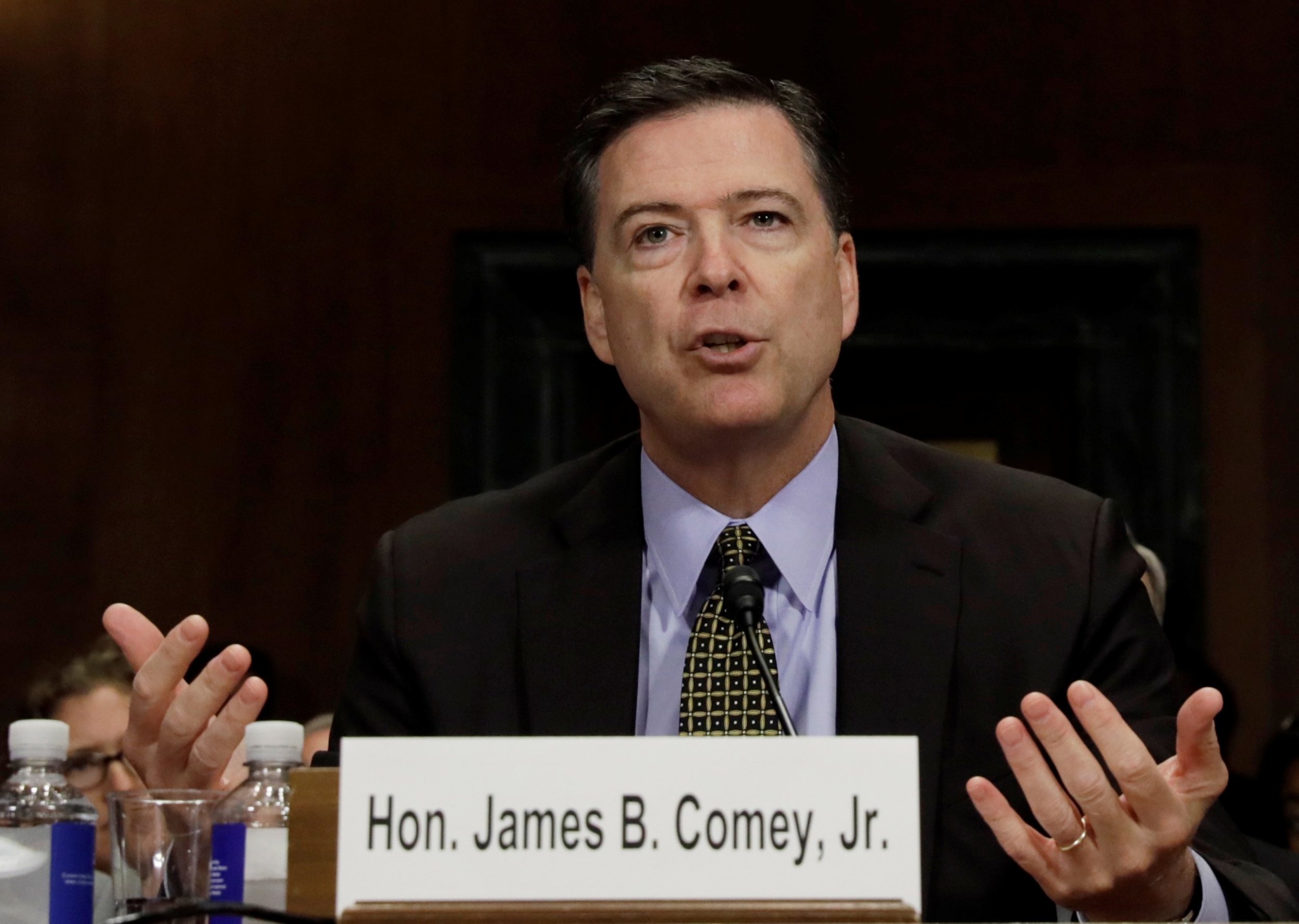 Even before he was fired by President Donald Trump, former FBI Director James Comey had a reputation as a master bureaucrat who took careful notes that could serve him later. During the George W. Bush administration, Comey was known for tapping notes into his BlackBerry—especially when the subject matter had the potential to lead to legal trouble later. About Bush, he wrote: "The president just took me into his office for a 15 minute one on one talk. Told him he was being misled and poorly served."
Related: Nixon aide calls Comey's Trump memo a "smoking gun"
In the coming days, Comey's note-taking is expected to be a focus of much attention, as he testifies on Capitol Hill about the memo in which he reportedly wrote that Trump urged him to stop investigating his former national security adviser, Michael Flynn.
One point that should be apparent is you don't have to be an FBI director to benefit from taking notes. Managers are regularly advised to take good notes about their employees—especially if they're trying to build a case for dismissing someone who is performing poorly. Divorce lawyers urge their clients to keep child custody journals with details of how they spent time with their children and any interactions with the other parents. Almost any situation that might lead to a legal case is one where it is worth taking contemporaneous notes.
Comey made it a point to share his memos with colleagues, so his concerns were well known to at least a handful of people at the same time. That's something bosses are encouraged to do—and employees as well. If you look online, there is no shortage of guides and templates for "How to Write a Disciplinary Action" or "How to Write an Objection to a Reprimand." The Society for Human Resource Managers, the go-to organization for the HR community, notes the importance of creating adequate documentation before firing someone, including regularly noting specific examples of employees failing to meet company standards. Contemporaneous notes can be important in legal and contract disputes, medical malpractice cases and police abuse cases.
Of course, such notes aren't dispositive. They don't carry the same evidentiary or probative value in a court of law as having, say, a witness or a recording. This will surely be the case if there is an investigation into Trump's conversation with Comey. Comey's notes will give him an edge in terms of credibility if it comes down to a simple he-said, he-said. But they're not entirely conclusive. Congressional and FBI investigators will look for other corroborating evidence, such as White House visitor logs to see if Comey was at there at the time he says.
Is there one way that's best to take notes? For the purposes of a legal case, experts say the most important thing isn't the technology you use but to get it down and recorded in a timestamped way that shows it's contemporaneous. That's part of why Comey was wise to get his account on his BlackBerry as soon as possible and in a form that could be dated and archived. But a voice recording could have the same impact. As far as enhancing one's own memory or performance, increasing scientific research shows that taking handwritten notes leads to more lasting memories. The act of taking notes by hand instead of using a laptop may force you to think harder and sort through information better. Either way, don't leave it in your head.