Nixon Aide Calls Comey's Trump Memo a 'Smoking Gun'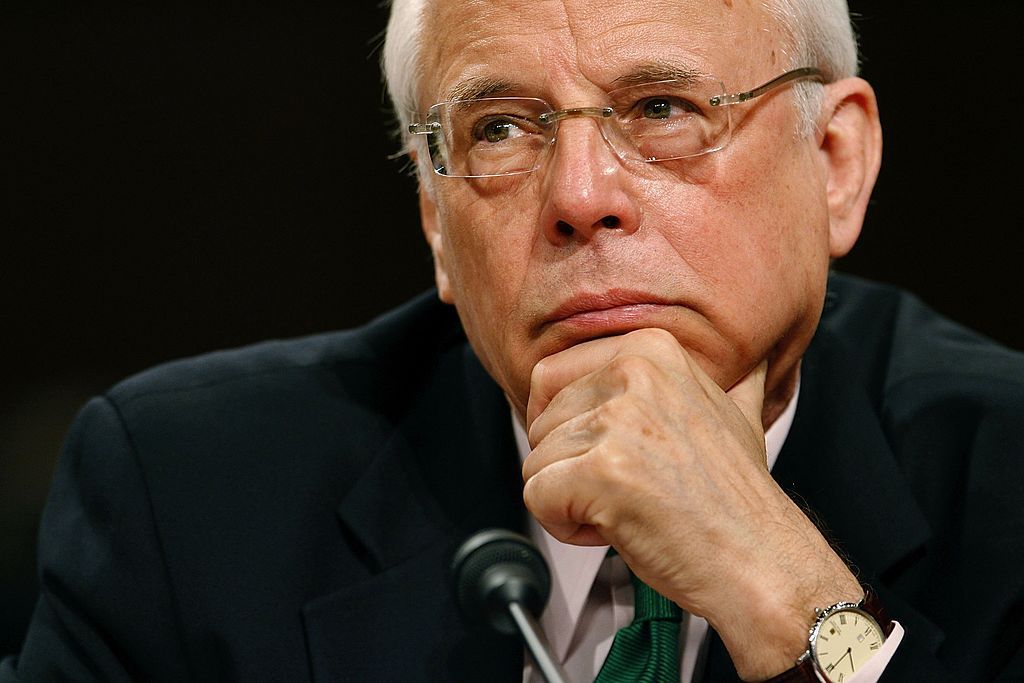 The White House Counsel for former U.S. President Richard Nixon has described the memo written by fired FBI director James Comey as a "smoking gun" and drew parallels between the affair and the Watergate scandal that in 1974 brought down his former boss.
The New York Times revealed that Comey had written in a memo that Trump requested he stop an FBI investigation into ex-National Security Adviser Michael Flynn's alleged ties to Russia following the claim that Russian hackers influenced the result of last year's election. Flynn resigned on February 13.
In an interview Tuesday with CNN, John Dean—who served as Nixon's counsel—likens Comey memo to the so-called "smoking gun tape," when it was revealed that the former president tried to halt an FBI investigation.
The release of the tape on August 5, 1974, led to a collapse in support for Nixon among Republican lawmakers who until then had refused to back calls for his impeachment. Nixon resigned three days later.
But Dean, who testified in the Watergate Committee hearings, said that Trump's alleged interference in the investigation was not necessarily a criminal offense.
"It looks like it's very bad for the president, for Mr Trump, he's got some problems," said Dean.
"This is going to play out on a political level and a potential criminal trial level, while a sitting president is not going to be hauled into a criminal court an impeachment proceeding will certainly look to see if he has violated a criminal statute and that raises a real question, do we have evidence of an obstruction of justice?"
He stressed though that for Trump to have broken the law in pressuring the FBI to drop the Flynn investigation, the FBI investigation would have to be "connected to a judicial proceeding."
Commentators are divided over whether Trump's attempts to derail the investigation constitute an obstruction of justice, with some arguing that attempts to obstruct justice can only apply if the FBI was investigating a crime when Trump and Comey spoke in February.
Others have argued that Trump's intention when he made the comments to Comey are key, and he broke federal law if he "corruptly endeavored to influence, obstruct, or impede" the FBI investigation.
Dean noted that Nixon was charged with obstruction of justice in the bill of impeachment drawn up by the House Judiciary Committee before his resignation, "so it plays out on different levels."
He said that good intentions and Trump's insistence Flynn was a "good guy" were unlikely to have implications on the legal proceedings.
"That didn't work during Watergate," Dean said, "where good motives would somehow erase criminal intent. Juries didn't buy those kinds of arguments."
The Watergate scandal was arguably the biggest in U.S. political history, and stemmed from a burglary of the Democrat National Committee offices in the Watergate complex in Washington in 1972. Investigations tied the break-in and the subsequent cover-up to the Nixon White House.
Dean served time in prison for his role in the Watergate cover-up, and had previously called for the impeachment of George W. Bush during the Republican's 2001 to 2008 presidency.
Dean is not the only one drawing parallels between the Comey memo and Watergate, with Republican Senator John McCain describing Trump's controversies as reaching "Watergate size and scale" following the publication of the New York Times report on the memo.