Comey Testimony Will Determine if Trump Obstructed Justice, Says Former Watergate Prosecutor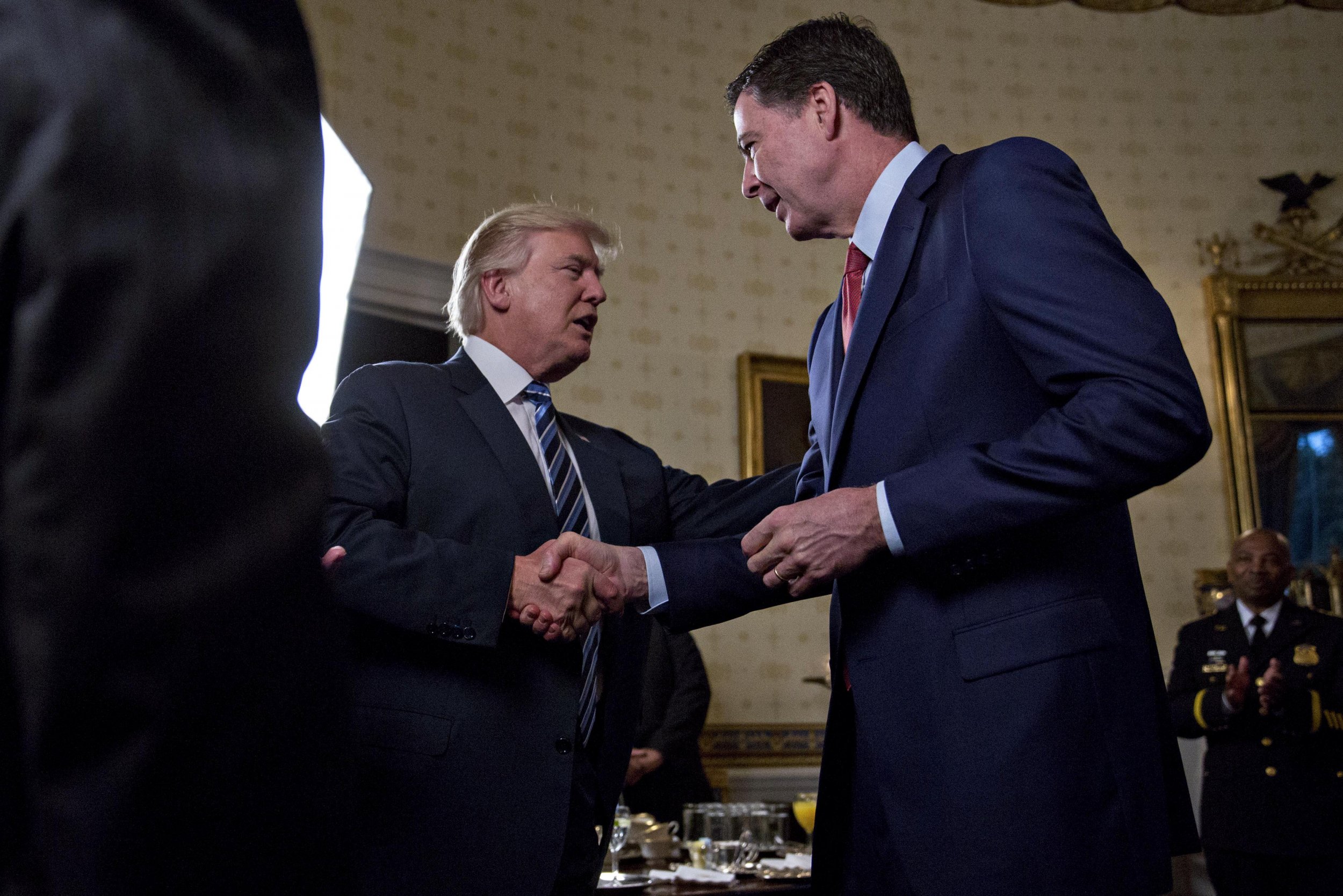 A former prosecutor in the Watergate case that toppled President Richard Nixon says testimony on Thursday by fired FBI Director James Comey will determine whether President Donald Trump has obstructed justice.
"Legally, based on what I have read, or heard on television, it does sound like obstruction of justice," said former assistant Watergate special prosecutor Jill Wine-Banks during an interview on MSNBC late Monday.
Reports indicate that Trump asked Comey to stop an investigation of his former national security adviser, Michael Flynn, she said.
Wine-Banks referenced a New York Times report that cited a memo drawn up by Comey after a meeting with Trump in February. The Oval Office conversation came a day after Flynn resigned after saying he'd misled Vice President Mike Pence about his contacts with Russian officials.
"I hope you can see your way clear to letting this go, to letting Flynn go," Trump told Comey, according to the memo. Comey revealed during a public Senate hearing in March that Flynn and other members of the Trump campaign are under investigation by the FBI for collusion with Russia in its attempts to interfere in the 2016 election. The investigation was begun last year.
Related: What will Comey say? Trump won't use executive privilege to block Senate testimony
"As I read what was supposedly said, it sounds like 'stop this investigation,'" said Wine-Banks. "That's an obstruction of justice."
Comey reportedly created a paper trail documenting moments he perceived the president had attempted to influence the FBI's investigation. Sources close to Comey have also said that Trump asked him to pledge his loyalty during a dinner soon after the president was sworn into office.
In an interview with NBC anchor Lester Holt aired just days after Trump abruptly fired Comey on May 9, the president said Comey was fired because "this Russia thing with Trump and Russia is a made-up story."
The former FBI chief will be asked direct questions about these memos and his perceptions of his meetings with Trump during testimony to the Senate Intelligence Committee on Thursday.
Comey's perceptions are incredibly important, said Wine-Banks, and will determine whether Trump attempted to obstruct the FBI's investigation into Russian interference. "There are ways of reading words differently," she said, so "we do need to wait until we hear the interpretation that James Comey put on what was said."
Some have raised the point that if there wasn't an underlying crime, then there's no obstruction of justice, said Wine-Banks. "But that isn't true."
"If you interfere with an ongoing investigation," she said, "even if the investigation ultimately proves there was no underlying crime being investigated, interfering with the investigation is itself a crime."
Although obstruction of justice is a crime, Stanford law professor David Sklansky told the BBC last month that it's very unlikely criminal proceedings will be brought against Trump. "If there is going to be some kind of legal action against the president," he said, "it will be an impeachment."