What Will Comey Say? Trump Won't Use Executive Privilege to Block Senate Testimony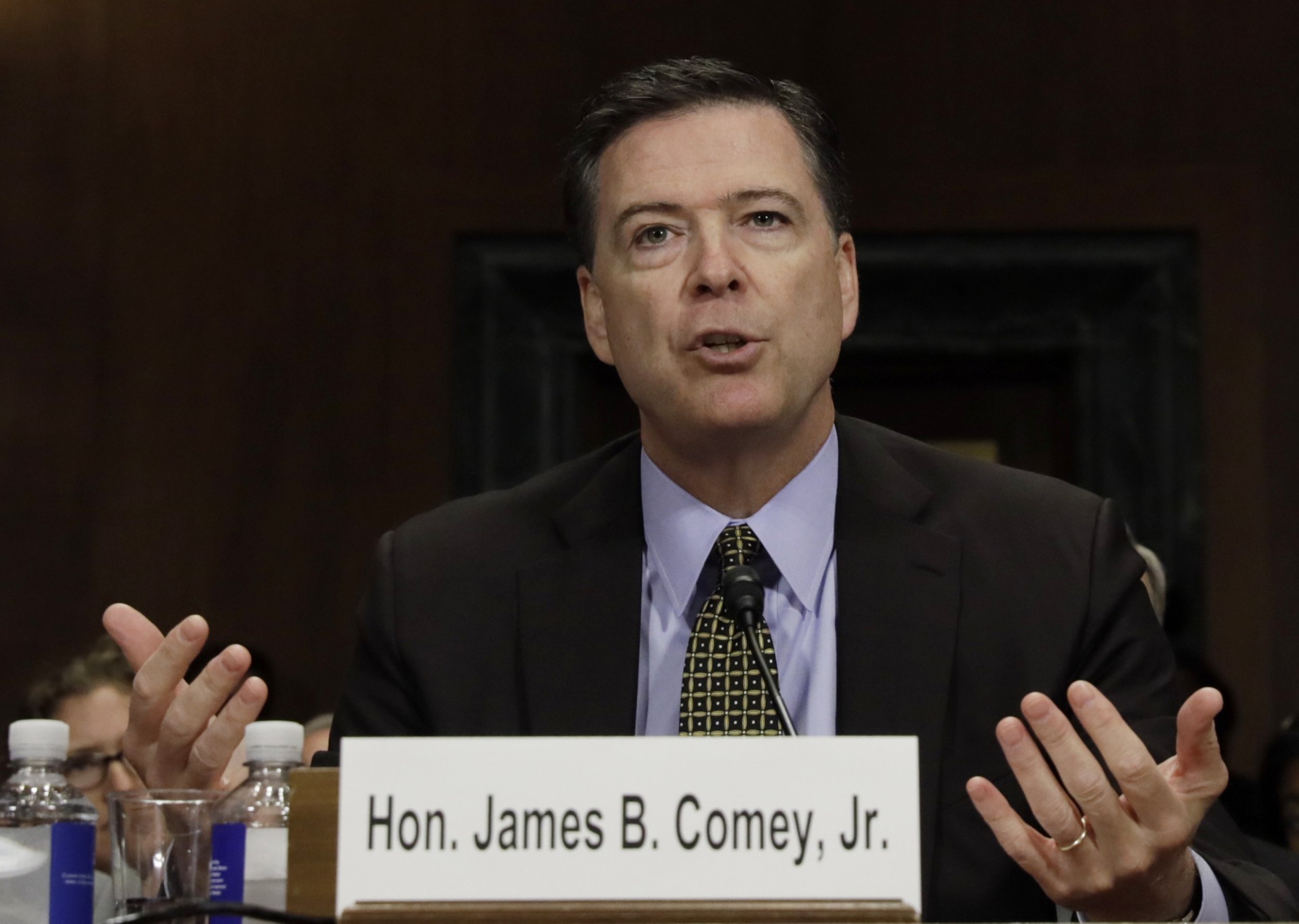 President Donald Trump will not block former FBI Director James Comey from speaking before a congressional committee, the White House said Monday.
Comey is scheduled to testify before the Senate Select Committee on Intelligence on Thursday. The open hearing will be the former FBI director's first time speaking in public since Trump fired him on May 9.
Related: Can Trump stop Comey from testifying?
Analysts had speculated that Trump might use executive privilege to stop Comey from testifying. Under that constitutional principle, people in the executive branch of government can withhold information from Congress, courts and the public for certain reasons, according to a blog post by Mark Rozell, dean of the Schar School of Public Policy at George Mason University in Virginia and author of Executive Privilege: Presidential Power, Secrecy and Accountability. Presidents as far back as George Washington have used a form of the principle, though the term was not used until Dwight D. Eisenhower was in office, says Rozell, who also points out that some presidents have attempted to use the principle "to conceal wrongdoing or politically embarrassing information."
Asked on June 1 whether Trump would invoke executive privilege over Comey, Kellyanne Conway, counselor to the president, told ABC's Good Morning America, "The president will make that decision." White House Press Secretary Sean Spicer also left the option open, telling reporters on June 2, "It has got to be reviewed."
But on Monday, the White House press secretary issued a statement saying, "The president's power to assert executive privilege is well-established. However, in order to facilitate a swift and thorough examination of the facts sought by the Senate Intelligence Committee, President Trump will not assert executive privilege regarding James Comey's scheduled testimony." Sarah Huckabee Sanders, deputy assistant to the president and principal deputy White House press secretary, reiterated the statement to reporters at the daily White House press briefing.
Analysts had said that Trump's using executive privilege in this case would have been unprecedented, given that Comey is now a private citizen and that Trump had been public about his firing the FBI director in interviews and on Twitter. "It makes it extremely hard for him to make a claim of executive privilege after he has already put it out there publicly," Rozell told The Washington Post. He also told the outlet that Trump's invoking the principle could suggest he has something to hide.
Without such an obstacle for Comey, the Senate committee will likely question the former official about his private interactions with the president in the weeks before his firing. During one of those interactions, in January, Trump asked Comey for his loyalty, according to a report in The New York Times. The White House said the account was incorrect. In February, the day after Michael Flynn resigned as national security adviser, Trump asked Comey to shut down the FBI's investigation into Flynn, according to a memo Comey wrote after that meeting, details of which The New York Times obtained. The White House denied that version of events.
Any revelations coming from Comey during his testimony could influence the Senate Intelligence Committee's investigation into Russia's meddling in the 2016 presidential election. Additional congressional committees, as well as the FBI, are also investigating Russia's tampering and whether or not Russia colluded with members of Trump's campaign.
What Will Comey Say? Trump Won't Use Executive Privilege to Block Senate Testimony | U.S.