Angry Mob Swarms Fishing Competition Amid Cheating Claims as Probe Launched
Organizers of a fishing tournament in Ohio have accused two would-be winners of conning their way to a $28,000 prize after allegedly placing lead balls inside of the fish they caught.
Videos of the announcement have gone viral online after Lake Erie Walleye Trail director Jason Fischer cut open the fish to make the discovery. The video of the moment can be seen here.
Contenders Jacob Runyan and Chase Cominsky were on track to win the $28,769 cash prize. Fischer however felt that something fishy was going on, after seeing that the fish looked like they should weigh far less.
"I thought, there's just no way," he told CNN. "I could also hear the crowd grumbling, like 'no way, there's no way'."
Fischer told the outlet that when he held and felt the fish, he could feel "hard objects" on the inside. He decided to tackle the suspicions head-on and sliced open the fish in front of the crowd.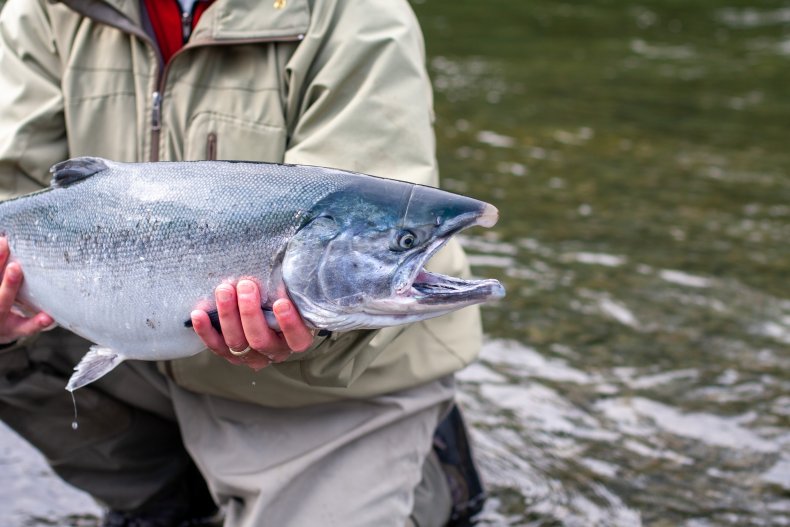 Videos that have since gone viral online show Fischer announcing the alleged cheating in front of spectators, causing the crowd to become outraged. The crowd could be heard heckling Runyan and Cominsky, with profanity-littered shouting.
"Disgusted guys and gals, I'm sorry for letting you down for so long and I'm glad I caught cheating taking place in YOUR LEWT at the same time," Fischer wrote in a post online.
I can't think enough to post results, but congrats Tsczyko and French and TOY Hendricks and Ulmer. Same goes to the yak and open winners. I hope you know now that when I say 'you built this LEWT and I will defend its integrity at all costs', I mean it. You all deserve the best."
It wasn't the first time that the two men had competed and won in a competitive fishing competition, with the pair winning multiple other tournaments over the summer. In the U.S., winners are made to take polygraph and voice-stress tests, leaving concern as to how the men managed to get around these precautions if there was any foul play those times too.
For now, Fischer said he has contacted the Ohio Natural Department of Natural Resources, which has reportedly collected evidence and turned it in to local law enforcement.
Wildlife officers are now handing over a report to the Cuyahoga County prosecutor's office on the alleged cheating incident.
"ODNR wildlife officers responded to the Lake Erie Walleye Tournament on Friday, September 30, 2022, after being contacted by tournament organizers. Officers collected evidence and are preparing a report for the Cuyahoga County Prosecutor's Office," Stephanie O'Grady, a media representative at the Ohio Natural Department of Natural Resources told Newsweek. "As this is an open investigation, we have no further comment at this time. "
Newsweek has reached out to Jason Fischer for comment.