What Is a Concentration Camp? Experts Agree With Alexandria Ocasio-Cortez on Border Facilities
Freshman Congresswoman Alexandria Ocasio-Cortez drew a firestorm of criticism this week after she appeared in an Instagram video claiming that the Trump administration "is running concentration camps on our southern border."
"They are concentration camps," Ocasio-Cortez affirmed in the video, referring to detention facilities where U.S Immigration and Customs Enforcement (ICE) is holding undocumented migrants and asylum seekers who have fled to the U.S. "I want to talk to the people that are concerned enough with humanity to say that 'never again' means something. The fact that concentration camps are now an institutionalized practice in the 'home of the free' is extraordinarily disturbing and we need to do something about it."
Republican lawmakers were quick to push back against Ocasio-Cortez's statement, which she repeated on Tuesday and Wednesday, arguing that the Congresswoman was disrespecting the memory of the 6 millions Jews who died in Nazi concentration camps by comparing these facilities to the ICE detention centers.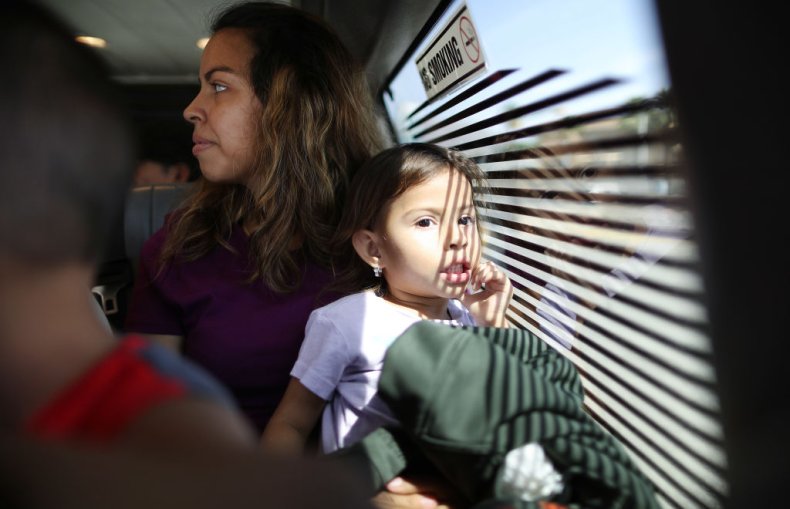 But many experts were quick to point out that, by definition, the ICE detention facilities are concentration camps. The Merriam-Webster dictionary defines a concentration camp as, "a place where large numbers of people (such as prisoners of war, political prisoners, refugees, or the members of an ethnic or religious minority) are detained or confined under armed guard."
Many argue that this definition matches the detention centers currently set up on the southern border.
"Why are they called concentration camps? Well, to state the obvious, it's because large numbers of people are 'concentrated' in camps. A better question is, why don't we just call them prisons? We don't say 'prisons' because prisons are a part of the formal legal system," Lester Andrist, a sociologist who has studied indefinite detention, tweeted.
Andrist argues that the U.S. has a long history of establishing such facilities, including the Japanese-American internment camps that existed during World War II and, mostly recently, Guantanamo Bay. George Takei, the 82-year-old American actor of Japanese descent who is best known for his role in the Star Trek movies and television show, took to Twitter to share his perspective.
"I know what concentration camps are. I was inside two of them, in America. And yes, we are operating such camps again," the Takei tweeted. The Takei family was interned in Arkansas and California in the 1940s.
Federico Finchelstein, a historian at the New York-based New School, agreed that the progressive congresswoman is right to call the ICE facilities concentration camps.
"As [a] historian of fascism & [the] Holocaust, I would also call these centers concentration camps," Finchelstein tweeted. "As a Jewish person who lost family in [the] Holocaust, I regret that some Republicans use memory of the Holocaust to defend racist policies of Trumpism."
In May, a top Pentagon official called China's detention camps holding Uighur Muslims and other ethnic minorities "concentration camps" despite the fact that genocide has not been committed there.
Yad Vashem, Israel's official memorial to the victims of the holocaust, however, was one of the institutions that pushed back against Ocasio-Cortez's claims.
"Concentration camps assured a slave labor supply to help in the Nazi war effort, even as the brutality of life inside the camps helped assure the ultimate goal of 'extermination through labor,'" the organization tweeted on Wednesday.
But the young Congresswoman stood by her position, noting that concentration camps are not the same as extermination camps.
"And for the shrieking Republicans who don't know the difference: concentration camps are not the same as death camps," Ocasio-Cortez tweeted on Tuesday. "Concentration camps are considered by experts as 'the mass detention of civilians without trial.' And that's exactly what this administration is doing."