People Are Buying Confederate Flags in Droves as Race Debate Spreads Across the U.S.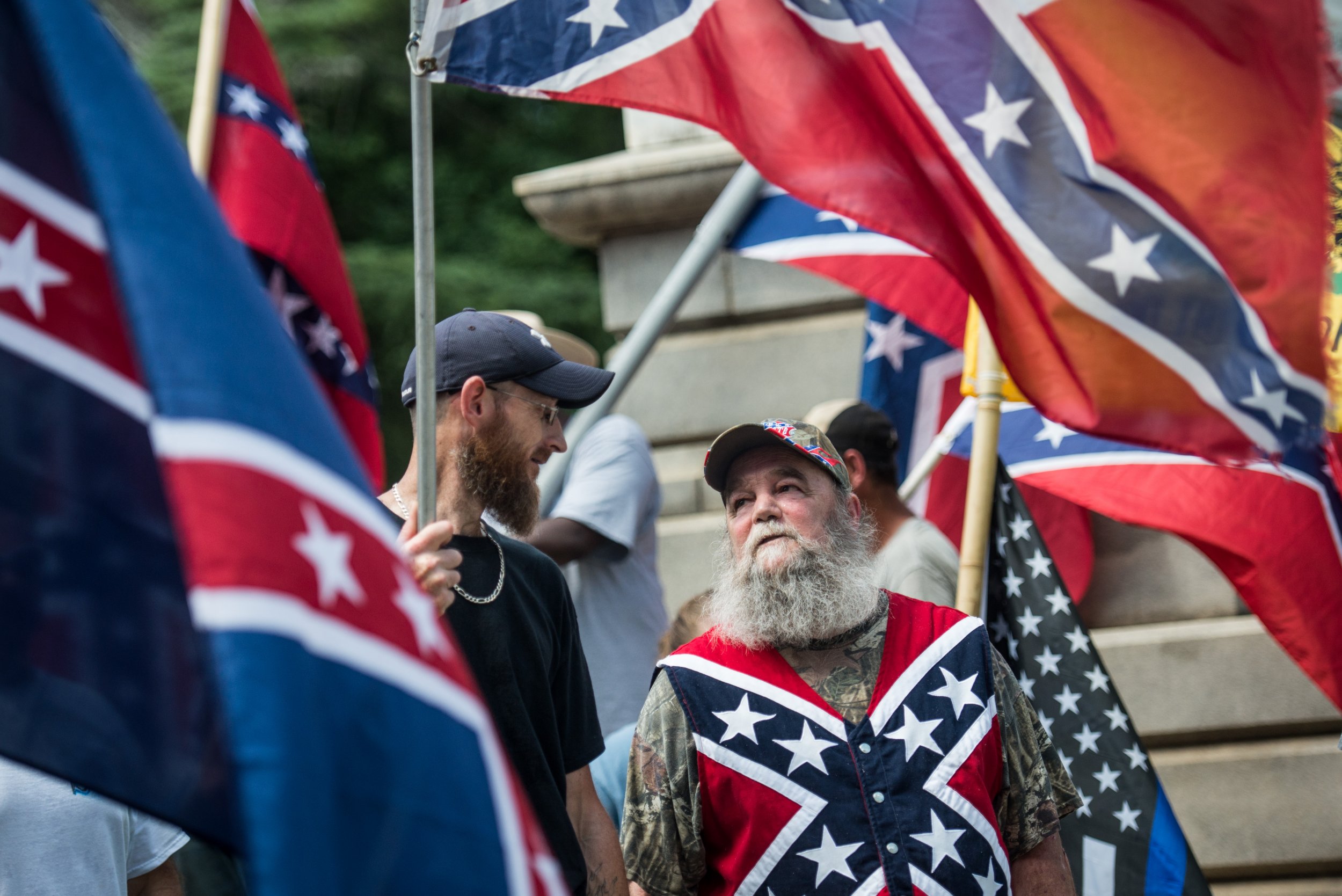 You can't buy a Confederate flag from Amazon, Etsy or Walmart, but they're available at Alabama Flag & Banner, which claims to be the only U.S.-based company manufacturing the rebel flag.
The Huntsville, Alabama, store has seen an uptick in orders over the past few weeks in the wake of clashes in Charlottesville, Virginia, that unfolded after a group of white nationalists fought the removal of a statue of Confederate General Robert E. Lee, according to an exclusive report out Wednesday from AL.com.
Related: Why some schools treat the Confederate flag like the swastika
"Everybody's got a different reason" for purchasing a Confederate flag from the retailer, owner Belinda Kennedy told AL.com. "By and large, I think people are afraid they may not be able to get it one day."
The Civil War may have ended in 1865, but today the stars and bars that represent the collection of states that exited the Union over the issue of slavery are still flying all over the country. For the past two years, ever since white supremacist Dylann Roof fatally shot nine black parishioners at a church in Charleston, South Carolina, and major companies like eBay stopped selling them, Kennedy's shop has seen a flood of orders for rebel flags, according to Yahoo. Another spike is happening now, likely due to the Charlottesville, Virginia, protests, which have triggered a national discussion about the role Confederate imagery should have in the modern U.S.
Kennedy isn't the only one seeing increased attention surrounding the flag.
Organizers of a fair in Lorain County, Ohio, announced that it wouldn't ban people from selling the flag at its events this week. In Monroe County, Pennsylvania—where the flag is a "top-selling item," as Tim Paules told WBRE—officials told vendors they couldn't display rebel-themed items at a fair. The United Kingdom–based site ConfederateFlagForSale.net tweeted August, "We proudly carry on selling rebel flags" and urged people to "share if you wave the flag!"
But who's buying them? According to a 2015 map created by Jody Sieradzki of Dadaviz and shared by The Washington Post, people in Virginia, Georgia, Illinois, North Carolina and Texas did more Google Shopping searches for Confederate than American flags. NPR recently reported that love of the banner has surged in the North, too.
"It stands for heritage; it's a part of our history," Owen Golay, an Iowa resident, told NPR. "Those people were fighting for states' rights, and the freedom to make their own way and to choose their own way against a tyrannical federal government."